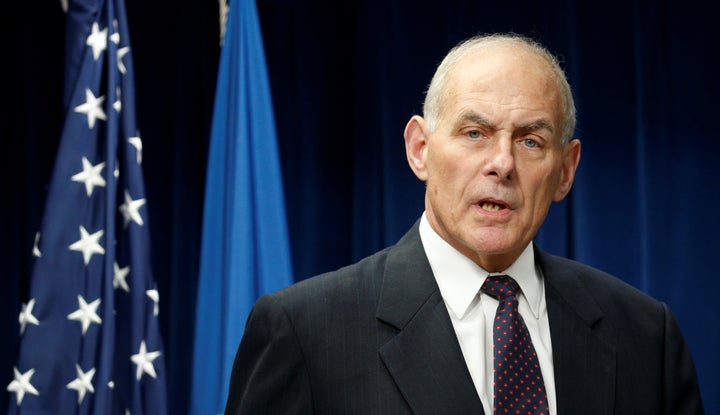 WASHINGTON ― The Trump administration hasn't determined exactly what a "sanctuary city" is yet, even as it tries to get rid of them through threats and public shaming.
In a meeting with mayors and local law enforcement officials on Wednesday, Homeland Security Secretary John Kelly acknowledged that his agency and the Department of Justice are still working on a firm definition of those sanctuary city policies that President Donald Trump has promised to eradicate.
Meanwhile, efforts to pressure cities, counties and states to assist the federal government in deporting people are escalating. On Monday, Attorney General Jeff Sessions reiterated a threat to deny certain funds to sanctuary cities. On Wednesday, Immigration and Customs Enforcement released its second weekly report listing jurisdictions that limit their cooperation with immigration agents and the number of times they declined to honor ICE's requests to hold individuals longer.
All of this rankles city and county leaders, who say their policies are in line with federal law and the Constitution despite the "sanctuary city" label. Some also distance themselves from that label.
"We think that as long as we're complying with federal law, then we shouldn't be labeled with whatever label [that] intimates that we're not," Los Angeles Police Chief Charlie Beck told reporters after meeting with Kelly.
Beck and other local leaders who met with Kelly said they're confident they're in compliance with the 1996 measure that Sessions cited when he vowed to deny funding to sanctuary jurisdictions. The law directs local officials to provide immigration-related information to the federal government ― something nearly all jurisdictions do regardless of whether they have sanctuary city policies.
The specifics differ, but most sanctuary city policies are actually about how local police responds to requests from ICE that they continue to hold undocumented immigrants already in their custody so that federal agents can pick those people up. Sanctuary jurisdictions often have policies against honoring such "detainer" requests unless ICE provides a warrant. Minus that warrant, they'll release undocumented immigrants who are not being charged with a crime or who make bail.
Officials cite multiple reasons for not always meeting detainer requests. They say that close cooperation with ICE makes it harder for police to work with undocumented communities and discourages victims and witnesses from reporting crimes. Financial constraints are also at play, because ICE does not always quickly or entirely reimburse local governments for the cost of detaining people for longer periods.
But the biggest fight ahead will likely be a legal one: that multiple courts have ruled it unconstitutional to hold people just purely on ICE's request and without a warrant or probable cause.
The Trump administration has been dismissive of the fact that some jurisdictions are under court order or settlement not to comply with ICE's warrantless requests or that others are concerned about the possible legal liability. In its first weekly report on jurisdictions that declined detainer requests, ICE declared that "regardless of the reason for which a jurisdiction does not honor ICE detainers or requests for notification, such action by the jurisdiction nonetheless adversely impacts public safety."
In the second weekly report, the list of problem jurisdictions again included some counties involved in settlements precluding compliance, such as Clackamas County, Oregon.
Although it continues to put out these reports on detainer requests, the Department of Homeland Security does not plan to make decisions on restricting funding until it has a definition for "sanctuary jurisdictions," DHS spokesman David Lapan told reporters outside the Wednesday meeting. He said that the department has no deadline for finishing its review of current laws and policies so it can produce a definition and that it started this effort after Trump's first travel ban in January.
"It's certainly difficult until we have a clear definition of 'sanctuary jurisdictions' to then determine how federal funds might be affected," Lapan said.
If the Trump administration is truly targeting jurisdictions on the grounds of not complying with the legal provision cited by Sessions on Monday, mayors and law enforcement officials insist their cities and counties should be spared.
Mayor Steve Adler (D) of Austin, Texas, told reporters that the media were wrong to report that Sessions suggested his city was violating federal law.
"He didn't go that far and he didn't say that," Adler said. "So I think it's really important for people to really accurately report what he said and what he didn't say, because it is getting confused. And some people on the street have come to believe that Austin and Travis County and similar cities are violating federal law. And we're not."
But at least from Sessions, the message about sanctuary cities has been far broader than one federal requirement about exchanging information. In those same Monday remarks, he specifically discussed jurisdictions that don't fulfill ICE's detainer requests, implying that they should be worried about punitive funding cuts as well.
"Unfortunately, some states and cities have adopted policies designed to frustrate the enforcement of our immigration laws," Sessions said. "This includes refusing to detain known felons under federal detainer requests or otherwise failing to comply with these laws. ... Such policies cannot continue. They make our nation less safe by putting dangerous criminals back on our streets."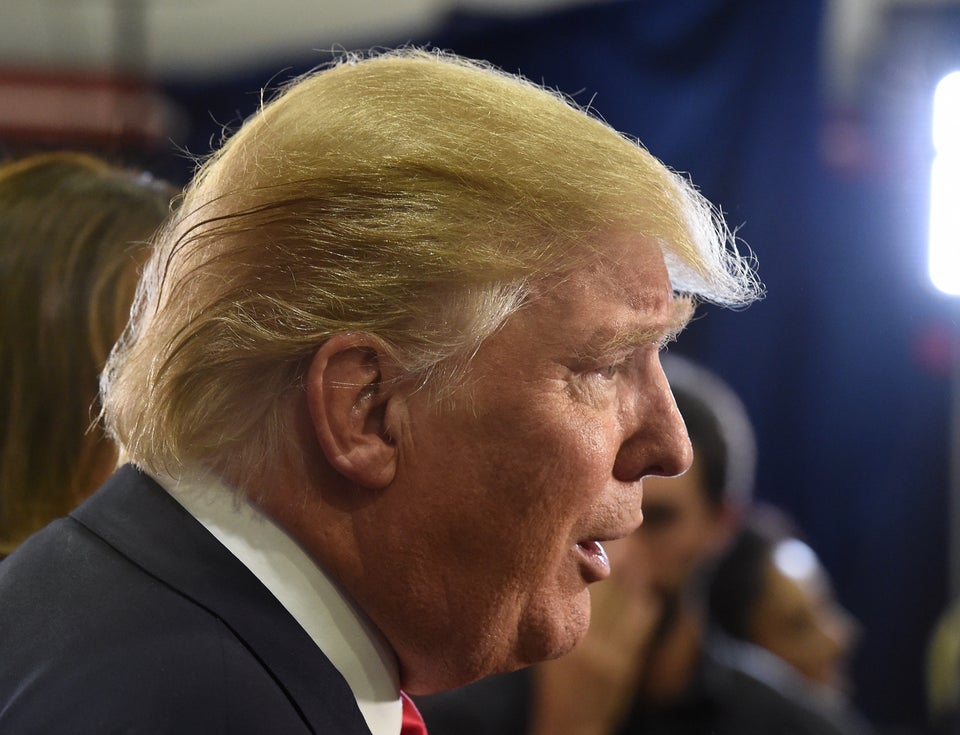 How Donald Trump Talks About Undocumented Immigrants
Popular in the Community