WASHINGTON -- After a deadly shooting in San Francisco, allegedly by a man who had been deported five times, lawmakers are calling on the county to drop its policy against cooperating with immigration enforcement.
Presidential candidate Hillary Clinton became the most high-profile Democrat to wade into the debate on Tuesday, telling CNN that San Francisco should have worked with agents at Immigration and Customs Enforcement.
"The city made a mistake, not to deport someone that the federal government strongly felt should be deported," she said in an interview. "So I have absolutely no support for a city that ignores the strong evidence that should be acted on."
GOP lawmakers, who are more prone to support a greater federal thumbprint on detention policy, have decried San Francisco leaders for acting irresponsibly. One of them, Rep. Duncan Hunter (R-Calif.), said he plans to introduce a bill penalizing cities that do not cooperate with ICE.
With the debate around immigration already red hot due to the charged rhetoric of the 2016 campaign, the incident in San Francisco could end up prompting a shift in recent trends in detention policy. For years, local communities have been limiting their collaboration with immigration enforcement officials, with more than 300 cities and counties adopting policies against fully complying with ICE's requests. Some, like San Francisco, barely deal with the agency at all, while others limit interactions except in cases of more serious crimes.
The widespread resistance led the Obama administration to announce in November that it would drop the Secure Communities program, which asked police to hold individuals for ICE so they could be picked up for deportation purposes.
The immediate fallout from the shooting in San Francisco appears to be a change in those particular political winds.
But the debate remains a sensitive one, with activists and even local officials warning that a greater federal role could harm other law enforcement activities, drain resources and spark court challenges.
At issue is whether local law enforcement, at the request of ICE, should -- or even legally could -- hold individuals who it otherwise would have released. Immigration advocates have warned that doing so creates fear in the undocumented community and sweeps up people for deportation because of low-level crimes or arrests they are never convicted for.
To accommodate those concerns, the administration is pushing a new policy called the Priority Enforcement Program, which was announced last November. Under PEP, according to the administration, ICE would target individuals at higher priority for deportation, such as convicted criminals. The program also will ask local law enforcement to notify the agency when it plans to release a suspected deportable immigrant, rather than for holds.
That program hasn't been rolled out nationwide, and an ICE official said their appeals to San Francisco officials to work with them haven't gone anywhere. But critics are charging that had ICE implemented PEP in San Francisco sooner, Sanchez, who said he shot Steinle last Wednesday before saying on Tuesday that he was not guilty, would not have been released into the community.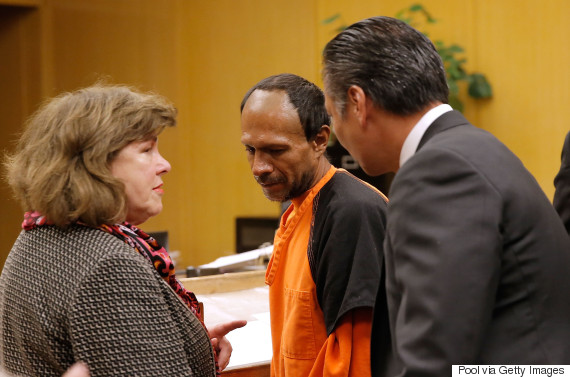 Prior to the shooting, Sanchez had been deported five times and had seven felony convictions, according to authorities. Twice, ICE put in detainer requests for him. The first was with the Bureau of Prisons, where he was serving a sentence for the federal crime of illegally re-entering the U.S. as a felon. Sanchez was transferred by the Bureau of Prisons to the San Francisco sheriff's office because he had an arrest warrant for a 20-year-old marijuana case. ICE then put in a request to the sheriff's office to detain him. After the district attorney declined to prosecute that charge, he was released in April.
Officials at the San Francisco County Sheriff's Office and ICE have since blamed each other for that release, with the local authorities saying ICE should have gotten a judicial warrant if they wanted Sanchez to be held, and ICE claiming it was never notified that the man was about to be let go.
With the debate expanding beyond the particulars of what happened and into the realm of public policy, critics of Secure Communities worry the tragedy in San Francisco will be used as a cudgel against cities that have tried to move their police departments out of the immigration enforcement business. They warn there are not just humanitarian and budget constraints to consider, but constitutional complications as well.
"I've seen this happen over and over again where anti-immigrant groups try to use these types of horrible cases to change policies but there are constitutional protections, and people cannot be held for immigration without a judge signing a warrant," said Angela Chan, a policy director at the Asian Law Caucus.
Police chiefs could be an ally in pushing back against greater federal involvement in local immigration matters. Many have contended that they need to strike a balance between acting as enforcement agents and performing their duties to protect the public. Montgomery County Police Chief J. Thomas Manger, also the president of the Major Cities Chiefs Association, said doing too much of the former risks hurting the relationship law enforcement has with the broader community.
Montgomery County officials announced last year that immigrants would no longer be held for ICE without demonstration that the individual likely committed a crime. Manger approves of PEP and said his office notifies ICE when individuals are being released upon request. But the fact that individuals are released and go on to commit crime is a risk in all law enforcement, he insisted, and not just specific to immigration.
"I've been a cop for 38 years," he said. "And for longer than I've been a cop, [criminals] have been getting out of jail and doing bad things again. The fact is that the law allows you to hold someone for a certain amount of time and when the law says you've got to release them, you've got to release them."
Before You Go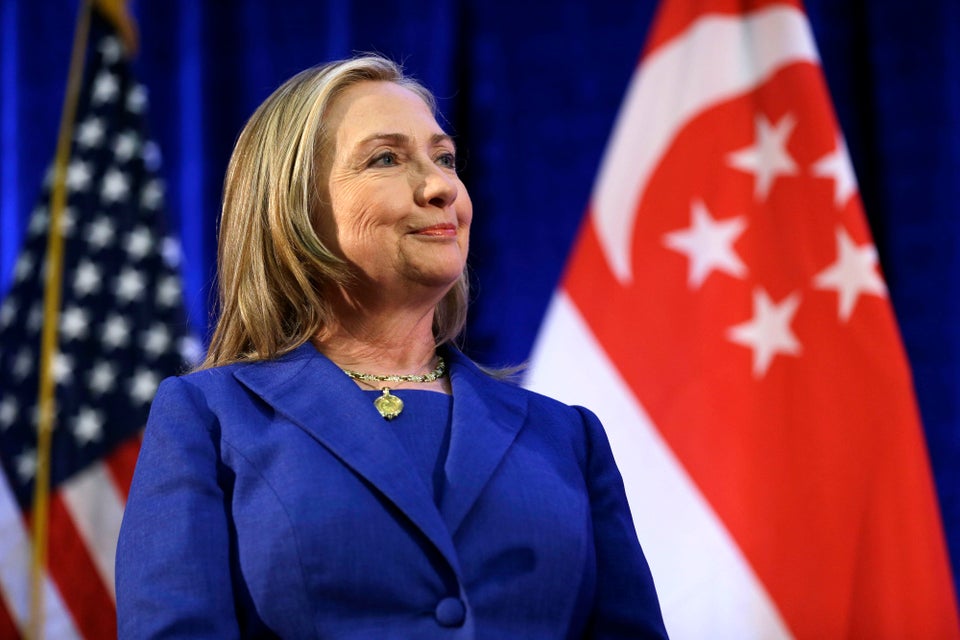 Hillary Clinton
Popular in the Community