Even more audaciously, local leaders shrugged off Trump's threats to withhold federal funds from cities that fail to cooperate with his proposed immigration crackdown. The city receives about $8 million in federal funding annually, according to the Daily Camera ― about 2 percent of its budget.
"There's value in codifying our practices, so that they're very clear to us and they're very clear for everyone," Boulder Mayor Suzanne Jones, a Democrat, told The Huffington Post. "The important part of all this is to signal to members of our community that we're all in this together. And to signal to the Trump administration that we're going to stand up for the civil rights of everyone in our community, and we hope he does as well."
But while Boulder became the latest major city to concretize its sanctuary policy in response to Trump, the Boulder County Sheriff's Office first adopted the stance in 2014. That year, a federal court ruled that U.S. Immigration and Customs Enforcement requests for local police to hold unauthorized immigrants on the agency's behalf weren't mandatory, despite the Barack Obama administration's insistence to the contrary. Thus, the sanctuary city movement gained steam largely as a rebellion against what many liberal jurisdictions viewed as intrusive immigration enforcement efforts under Obama.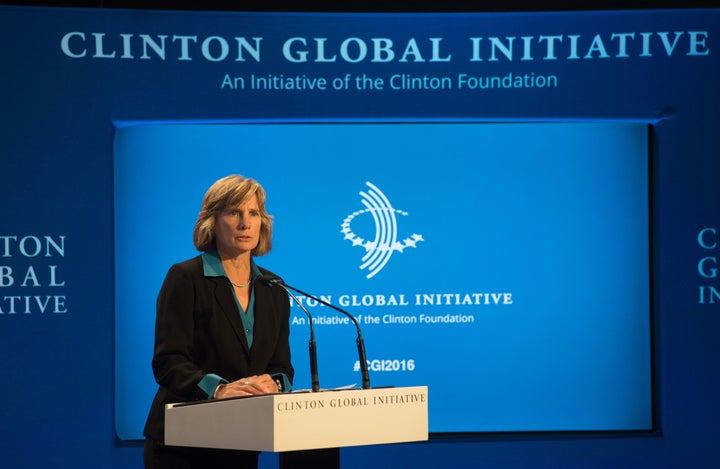 Of course, Trump's election has given the sanctuary cities movement added urgency, casting municipalities as underdogs and prodding pro-reform Democrats to adopt positions more consistent with the views of the immigrant rights advocates they've long claimed to represent.
Lena Graber, one of the report's authors, said in an interview with HuffPost that no strong working definition of "sanctuary city" exists, but refusing to honor ICE detainers is likely too broad of one. Many jurisdictions stopped complying with ICE holds because the courts questioned their constitutionality. "A lot of those communities would not call themselves sanctuaries, but they believe in the Fourth Amendment," she said.
Still, some 1,830 jurisdictions "generally do whatever ICE asks of them without analyzing whether it is legal or good policy," the report states.
Some cities, like San Francisco and Chicago, have challenged federal immigration authorities for decades, according to Randy Capps, a researcher at the nonpartisan Migration Policy Institute in Washington.
But when Obama took office, his administration pressed local authorities to hand over arrested undocumented immigrants whom ICE identified under a new information-sharing program called "Secure Communities." Designed by the George W. Bush administration and implemented nationally by Obama, the program required local law enforcement officers to share fingerprints of people they arrested with ICE. Contrary to initial expectations, the Obama administration said cooperation was mandatory.
"That's what caused the backlash ― the S-Comm program," Capps told HuffPost. "That's when you started to get much more widespread opposition."
"A lot of those communities would not call themselves sanctuaries, but they believe in the Fourth Amendment."
Critics ― who resented the program so much they called it "S-Comm" to avoid using its self-congratulatory name ― said detaining undocumented immigrants on behalf of the feds stretched local resources and made immigrant communities distrustful of the police. One problem they frequently cited was that victims of domestic abuse faced the risk of deportation if they called the cops, because some jurisdictions arrest both parties in violent disputes.
Dozens of cities and counties tried to opt out, only to be told by Obama officials that they had no choice but to comply.
Secure Communities was mainly popular with Obama's rivals in red states, reflecting the contradictory legacy of a president who ramped up immigration enforcement while championing reform. He finally scrapped the program in November 2014.
The election of the most hardline immigration hawk in recent U.S. history has emboldened conservatives who hope to punish jurisdictions that shield immigrants. U.S. Rep. Lou Barletta (R-Pa.) submitted legislation this month that would cut federal funds to sanctuary cities ― a move Trump also promised on the campaign trail. In Texas, home to the country's second-largest undocumented population, the legislature will consider a bill that would make it illegal to refuse to cooperate with federal immigration authorities.
But Trump's election has also inspired Democratic-led cities like Boulder to more vociferously ― and less diplomatically ― oppose the drafting of local police for immigration enforcement.
Even the sanctuary city jurisdictions that confronted Obama most forcefully over the last eight years usually framed their logic as a rebellion against federal overreach or the misuse of limited local police resources, rather than as a problem with the president himself. Obama, likewise, struggled to square his image as a champion of reform with his administration's efforts to expand a program widely reviled within his party that helped him deport record numbers of undocumented immigrants.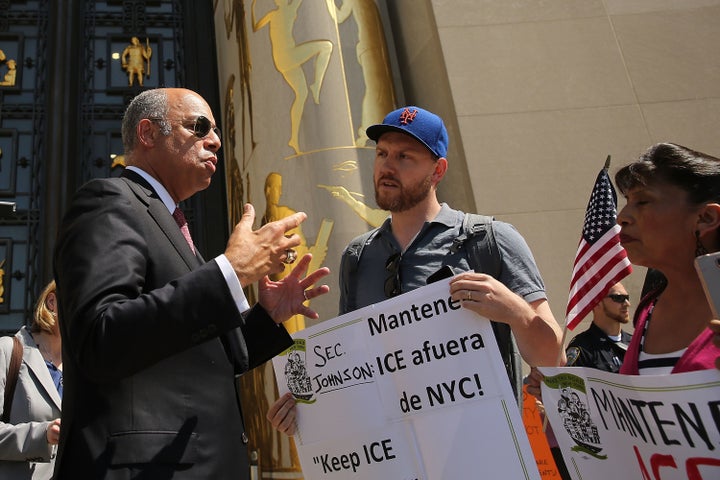 While Obama dropped Secure Communities, he never retreated from his efforts to recruit local police to partner with ICE in search of deportable immigrants. His strategy of focusing on deporting people with criminal records depended on it.
When DHS officials announced the 2016 deportation figures last month, they trumpeted the achievement of restoring cooperation with 21 of the 25 jurisdictions that had refused the most ICE detainers since the mass defections prompted by S-Comm. The sanctuary city movement's growing prominence suggests Trump will struggle to keep those jurisdictions on board.
So many Democratic-led cities have publicly affirmed or expanded their pro-immigrant sanctuary policies over the last two months in response to Trump's election that it seems the issue is rapidly becoming a consensus position within the party. The movement has spread to universities, which insist that ICE stay off campuses, and has reinforced reformers' engagement with churches that offer sanctuary to migrants facing deportation.
And cities like Boulder, which once tiptoed around a policy at odds with the president, are codifying their sanctuary city status with resolutions that will still be on the books the next time a Democrat holds the White House.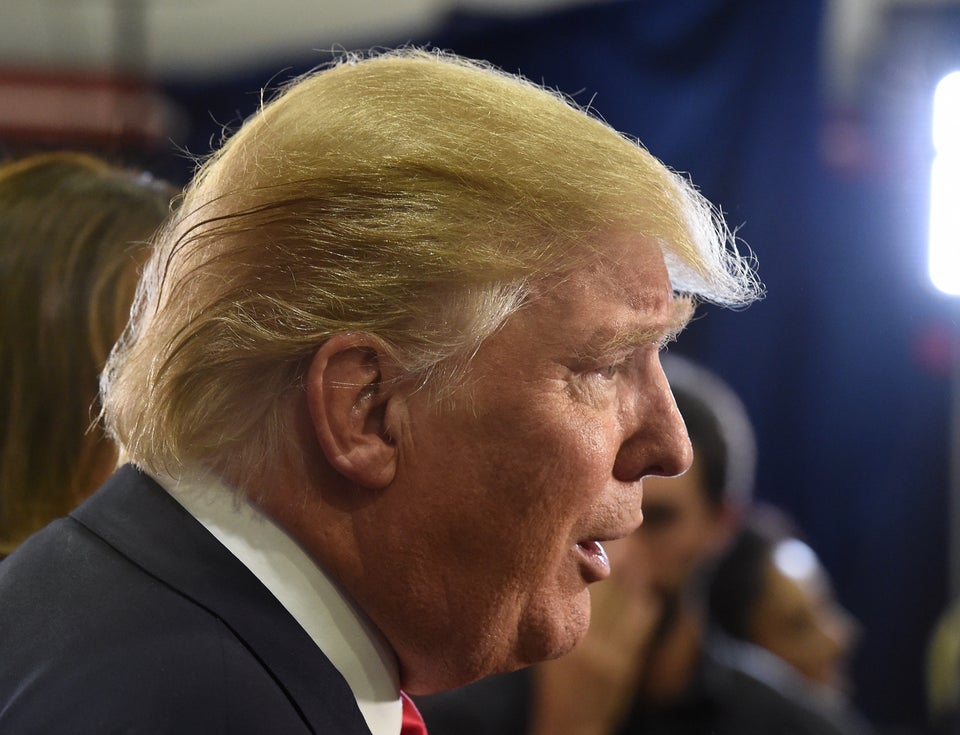 How Donald Trump Talks About Undocumented Immigrants