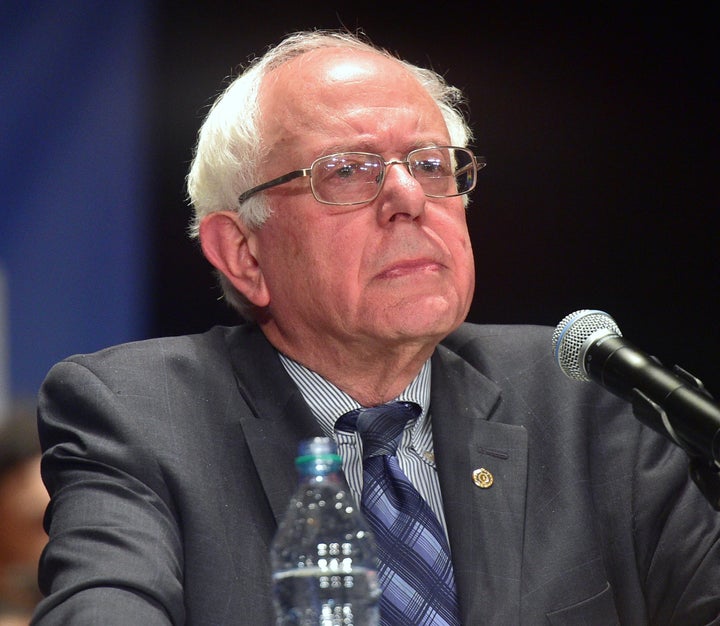 Sen. Bernie Sanders (I-Vt.), a contender for the Democratic presidential nomination, is gaining steam against top Republican rivals, according to a national Quinnipiac University poll released Wednesday.
In a hypothetical matchup against the current GOP front-runner, business mogul Donald Trump, Sanders takes 49 percent of the vote to Trump's 41 percent. Against Sen. Marco Rubio (R-Fla.), Sanders leads 44 percent to 43 percent. He also beats Sen. Ted Cruz (R-Texas) by 10 percentage points and retired neurosurgeon Ben Carson by 6 points.
Fifty-nine percent of voters also say Sanders is honest and trustworthy -- placing him well above former Secretary of State Hillary Clinton, his chief rival for the Democratic nomination, and above all top Republican candidates tested in the poll.
Clinton, for her part, has also gained some ground in the race, spelling good news for Democrats overall. She is now performing better against top Republican rivals compared to one month ago, when she was just slightly ahead of Trump and losing against all other Republicans in a Quinnipiac poll. In this latest poll, Sanders performs equally well as Clinton against Republicans or better.
In the Democratic primary, Clinton continues to lead with 60 percent of the vote to Sanders' 30 percent. Her lead has widened by 12 points since an October Quinnipiac poll.
In the Republican primary contest, the poll finds that Trump has gained while Carson, who was in second place one month ago, has fallen to third place. Rubio has jumped to second place with 17 percent of the vote to Trump's 27 percent. Cruz is now tied in third place with Carson at 16 percent.
With 11 months left until the general election, polls are still highly subject to change. For now, they are only able to capture a snapshot of the current state of the race, rather than serve as a predictor of the eventual outcome.
Quinnipiac surveyed 1,453 general election voters with a subsample of 672 Republican voters and 573 Democratic voters. The national poll was conducted Nov. 23 through Nov. 30 using live interview calls to landlines and cell phones. The overall margin of error for the poll is 2.6 percent.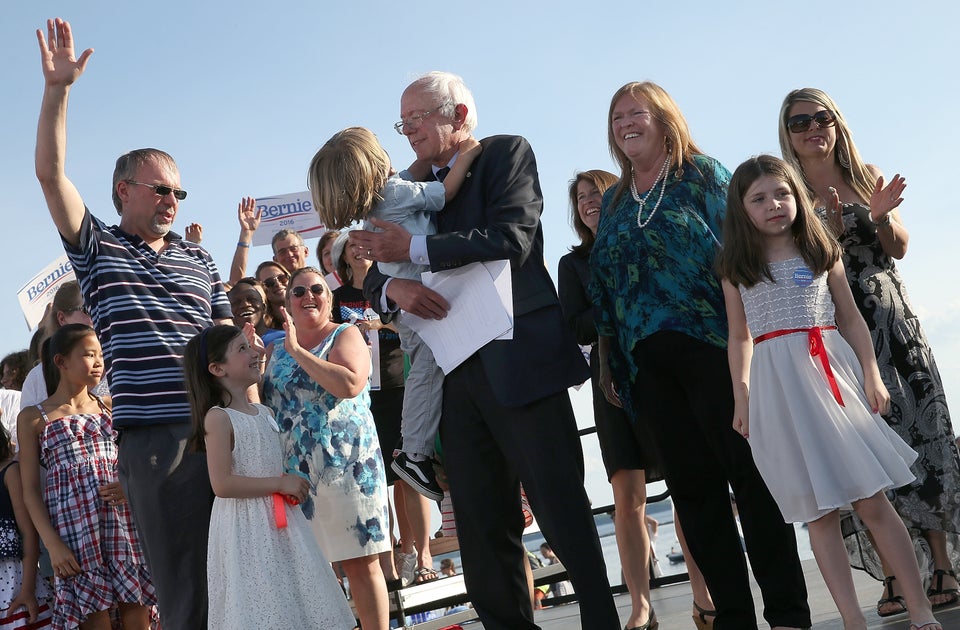 Bernie Sanders On The Campaign Trail
Popular in the Community