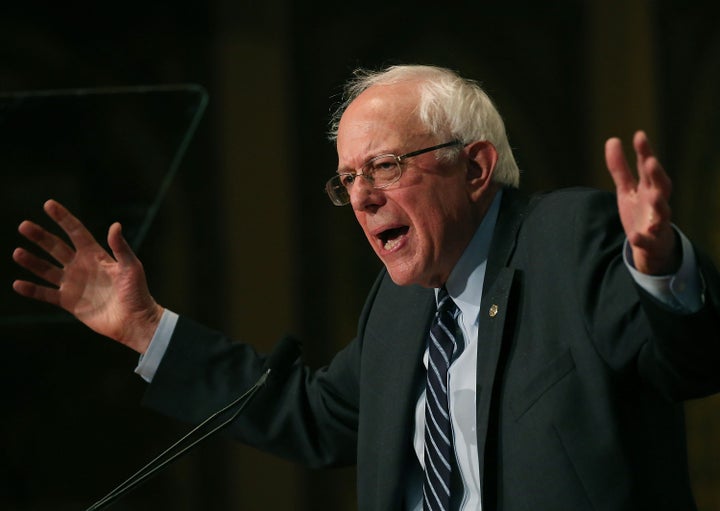 Bernie Sanders' economic plan has sparked a heated debate among Democratic economists over whether it could work.
Four former chairs of the White House Council of Economic Advisers published a letter Wednesday morning chiding the Sanders campaign and Gerald Friedman -- an economist at UMass Amherst who recently put out a 53-page analysis of the Sanders tax and health care plans -- for making unrealistic assumptions that "no credible economic research supports."
Friedman's analysis, which was independent and unaffiliated with the Sanders campaign, showed that the Sanders single-payer health care plan in particular would have an exceedingly positive effect on the economy.
"We are concerned to see the Sanders campaign citing extreme claims by Gerald Friedman about the effect of Senator Sanders's economic plan -- claims that cannot be supported by the economic evidence," the authors write.
Friedman defended his work to The Huffington Post on Wednesday. "I use entirely conventional methods," he said. "These are all smart people; they know better than what they wrote."
The four economists who signed the letter are Alan Krueger of Princeton University, Austan Goolsbee of University of Chicago, and Christina Romer and Laura D'Andrea Tyson, both of University of California at Berkeley. All four were appointed as CEA chair by either former President Bill Clinton or President Barack Obama. The letter echoes similar arguments made in The New York Times earlier this week.
Health care is a major campaign issue in the Democratic primary, with Sanders proposing a single-payer system called "Medicare for All" and former Secretary of State Hillary Clinton calling for a more moderate approach. She is campaigning to keep the current Affordable Care Act, but expand it and tweak it to make it better.
On its website, the Sanders campaign touts its single-payer health care plan "has been estimated to save the American people and businesses over $6 trillion over the next decade."
Friedman's specific analysis projects that median household income would increase to more than $80,000 per year by 2026, the economy would grow by 5.3 percent, and unemployment would fall to 3.8 percent. Friedman said his projections show the U.S. returning to the growth rates of the 1960s, and to the labor force participation rates of the late 1990s.
The former CEA chairs disagree, however. "Making such promises runs against our party's best traditions of evidence-based policy making and undermines our reputation as the party of responsible arithmetic," the letter says.
Goolsbee tweeted out the link, saying the Vermont senator's plan uses "R-tax-plan-like fantasy numbers."
Related
Popular in the Community