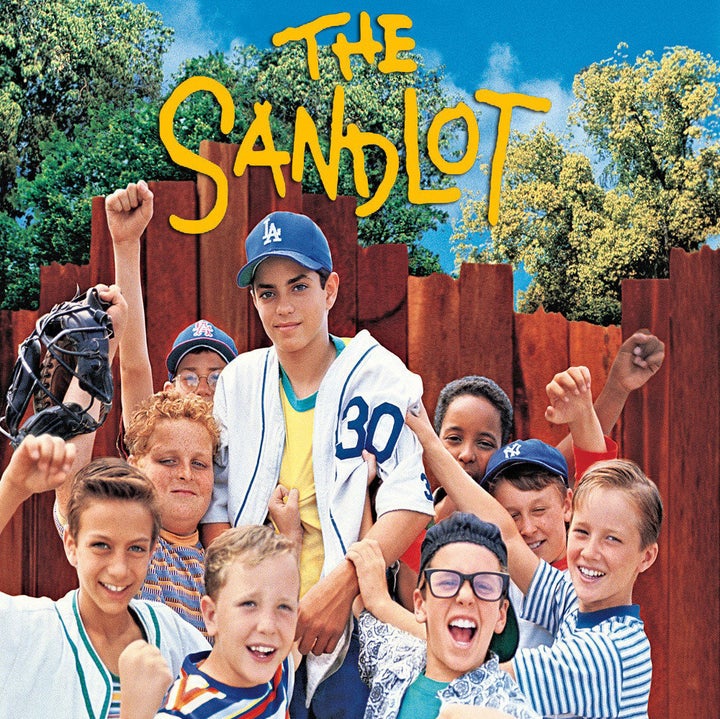 At the end of the 1993 coming of age classic "The Sandlot," the leader of the neighborhood motley crew, Benny "the Jet" Rodriguez achieves his happily ever after playing for the Los Angeles Dodgers. Unfortunately, Michael Vitar, the actor who brought Benny to life on screen, hasn't been so lucky as of late. 
On Tuesday, the 36-year-old was charged with one count of assault by means of force likely to produce great bodily injury, confirmed the Los Angeles District Attorney's Office in a press release. The former child actor, who now works as a firefighter for the LAFD, was charged, along with fellow firefighter Eric Carpenter and neighbor Thomas Molnar, with allegedly attacking a man handing out candy in a local neighborhood on Halloween. 
According to the press release, after attending a Halloween party, Vitar and the two men "became upset when a 22-year-old man visiting his grandmother in the area was handing out candy to kids as he walked down the street."
"After chasing the victim down the street, the three defendants reportedly jumped him," the press release continued. "They then allegedly forced the victim to the ground before Carpenter choked him."
Vitar, who has been placed on paid leave by the LAFD, faces up to four years in state prison if found guilty.
In 2003, he was honored by his department for an "act of courage," when the roof of a Hollywood Hills home collapsed on New Years Eve, severely burning two of his fellow firefighters. Vitar was part of the responding task force that helped get them out of the building alive. 
Now, let's remember simpler times, when the only thing Vitar had to worry about was "The Beast."
PHOTO GALLERY
Celebrity News & Photos
Calling all HuffPost superfans!
Sign up for membership to become a founding member and help shape HuffPost's next chapter