​A Texas grand jury next month may consider whether the state trooper who threatened Sandra Bland with a stun gun during a routine traffic stop last July should face charges related to the incident.
The special prosecutor handling the case said that trooper Brian Encinia's conduct during the violent altercation could be the focus of the grand jury when it meets again next month. Encinia, who is white, was filmed on his patrol car's dashcam threatening Bland, an African American, with a stun gun during her arrest on July 10.
Bland's family and supporters called Tuesday for federal charges against Encinia. A lawyer for Bland's family told The New York Times that federal prosecutors should launch a case against Encinia because he used excessive force and had no reason to arrest Bland in the first place. Lambert told the Associated Press he plans to file a motion to force Texas authorities to hand over a report by the Texas Rangers into Bland's death.
Protesters have vowed to stage demonstrations until the grand jury reconvenes, according to NBC News.
Bland was found dead on July 13 in her cell after her arrest. A medical examiner ruled the 28-year-old's death a suicide, and grand jurors announced Monday that no law enforcement officials had committed a crime while Bland was in custody.
Bland's family has maintained that they do not believe her death was a suicide, and filed a federal lawsuit in August over Bland's arrest and incarceration.
The 52-minute video of Bland's arrest was a major factor in making her story one of the biggest law enforcement scandals in a year filled with policing controversies.
Outrage over Bland's case fed into the Black Lives Matter movement and popularized the use of #SayHerName as a rallying cry for women mistreated by police.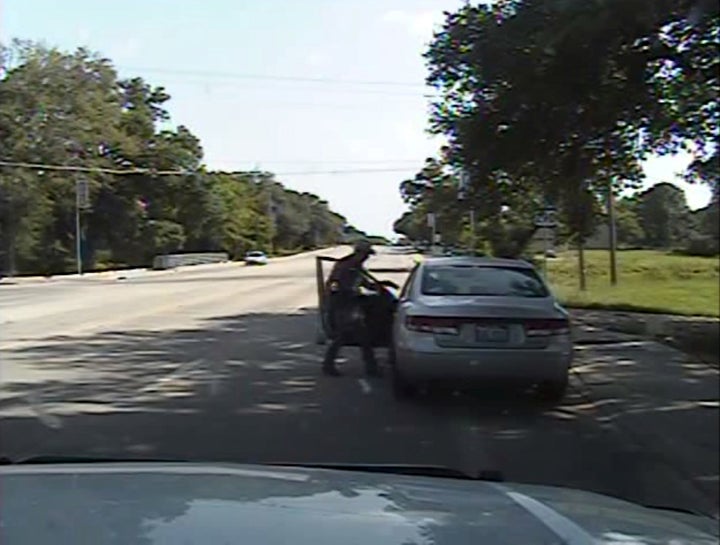 Encinia arrested Bland for allegedly assaulting him during the traffic stop. In the video, he is seen brandishing a stun gun, yelling "I will light you up" after she refused to put out a cigarette and get out of her car, and reaching in through the driver's side door. At another point, she and Encinia are out of camera frame, but she can be heard complaining that the trooper had slammed her head and is "about to break my wrist."
Bland, who lived in a Chicago suburb, had just completed a job interview at Prairie State A&M University, her alma mater, before being pulled over by Encinia.
Soon after the video was released, the Texas Department of Public Safety said that Encinia violated "procedures regarding traffic stops and the department's courtesy policy." Encinia was put on administrative duty in July.
Popular in the Community