Sandra Bland, who was arrested last Friday after allegedly assaulting a police officer during a traffic stop, was found dead in the Waller County Jail in Hempstead, Texas. The sheriff's office said she had died from "what appears to be self-inflicted asphyxiation."
Family and friends said they did not believe the 28-year-old would harm herself.
The Texas Department of Public Safety announced Thursday that the FBI had agreed to a joint investigation with the Texas Rangers, the statewide law enforcement agency. In addition, On Friday, the DPS announced that it had "identified violations of the department's procedures regarding traffic stops and the department's courtesy policy," in the case of Bland's arrest.
"There's a political environment right now," Lambert said. "And there's a lot of concerns people have about the racial component. But we're not ignorant to that reality. I also don't think we should rush to judgment, either. That's why we want to speak to the investigator so we can understand."
Lambert went on to acknowledge the "hotbed of challenges" that allegedly exist in the county.
"We don't live in that community. We know there are good people that live in that community. We're not going to demonize that community," he said.
Lambert said Bland's family members plan to travel to Houston, where they hope to speak to investigators and obtain an autopsy report.
"The actual autopsy report has not been placed in our hands just yet," Lambert said.
Some of Bland's family members also spoke at the conference, during which they urged the public to remain calm, asked that Bland's death not be politicized and expressed hope that they'd reach an understanding about what happened.
"To not have her here feels very abnormal and extremely difficult," said Sharon Cooper, one of Bland's sisters.
"Based on the Sandy I knew, this is unfathomable to me," she added. "People who knew her, truly knew her, the depth of her, that's unfathomable right now."
Shante Needham, another one of Bland's sisters, said she spoke to Bland over the phone on Saturday.
"She informed me she had been arrested," Needham said. "She proceeded to say the officer had proceeded to put his knees in her back . ... I told her I would work on getting her out."
Bland seemed "very aggravated and seemed to be in pain," Needham said. "She'd felt her arm had been fractured."
A bystander took a cell phone video
that allegedly shows Bland's arrest. In the video, one officer appears to be top of Bland, and she can be heard asking why the police are treating her so roughly and saying she can't feel her arm.
Lambert said one lingering question is why Bland was out of her car during a routine traffic stop for failing to properly signal a lane change.
"That's what so frustrating," Lambert said. "There's a whole lot of people when they get a benign charge, they find disparate treatment. We don't understand that. But we want to."
"This family needs to understand what happened," he added. "The truth is, that's the first step in making your way toward some sort of recovery."
Bland had taken a road trip from the Chicagoland area to Waller County to interview for a job at her alma mater, Prairie View A&M University. Family said Bland had been offered the job and was excited about starting her new role as a student ambassador.
Also on HuffPost: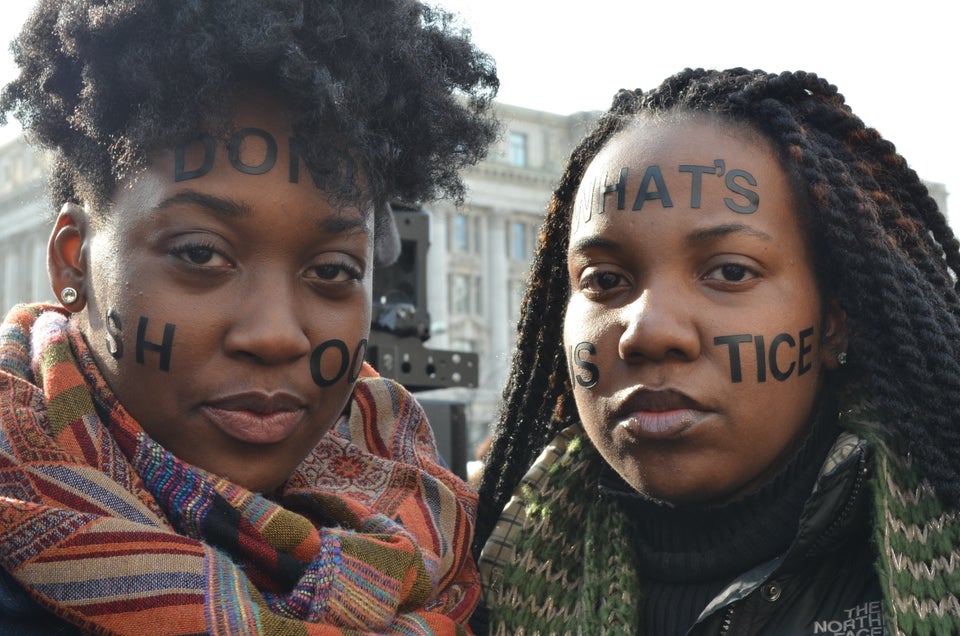 "Black Lives Matter" March
Popular in the Community