WASHINGTON -- Three days after being arrested for allegedly assaulting a police officer during a traffic stop, Sandra Bland was found hanged in a Hempstead, Texas, jail cell. Public reaction to her death, which officials called a suicide, was swift -- protesters took to the streets and demanded to know how, and why, it could have happened.
"I suspect there is a cover-up here," Opal Tometi, a co-founder of Black Lives Matter, told Al Jazeera. "There doesn't seem to be clear evidence that points to any reason why she would do that to herself."
The case will be investigated thoroughly, said Elton Mathis, the district attorney for Waller County, where Hempstead is located.
"This investigation is still being treated just as it would be a murder investigation," he said, adding that the case will likely be turned over to a grand jury in August.
What Mathis didn't do, however, is address why the community is concerned about the details surrounding Bland's death. It's common for officials to dodge concerns surrounding racially sensitive cases -- and Waller County, like most Southern counties, has a complicated history with race.
"It's nothing that's vocalized ... and it's not expressed, but there's still a lot of racism," Sandy Buller, a Waller County resident, told The Huffington Post. "Especially in people who are 60 years old and older."
Glenn Smith was suspended -- and then fired -- from his post as Hempstead's in 2007 following documented allegations of racial discrimination. Two years later, he became the sheriff of Waller County, a title he still holds.
But what else is there to know about this part of Texas? Here are a few things you should keep in mind as the investigation into Bland's death moves forward:
A Former District Attorney Stepped Down Amid Racial Discrimination Claims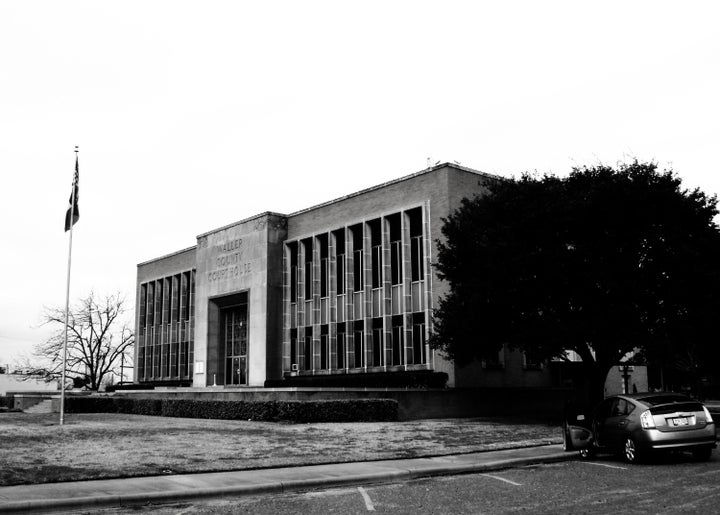 Oliver Kitzman stepped down from his post as Waller County DA in 2004. Black community leaders compared his departure to the Emancipation Proclamation and told the Los Angeles Times that Kitzman "had become a symbol of deep-seated racism."
These community leaders had long accused Kitzman and other authorities of employing "crude intimidation techniques," such as throwing rocks through house windows, sending police cars to make routine trips past the homes of black "troublemakers" and a instituting a strategy to abolish black residents' voting rights. They also cited the reluctance of authorities to prosecute cases against white citizens while filing flimsy charges against black community members -- a move that ended in acquittals, damaged reputations and depleted bank accounts.
Waller Is One Of 28 Counties In The U.S. Still Monitored Under The Voting Rights Act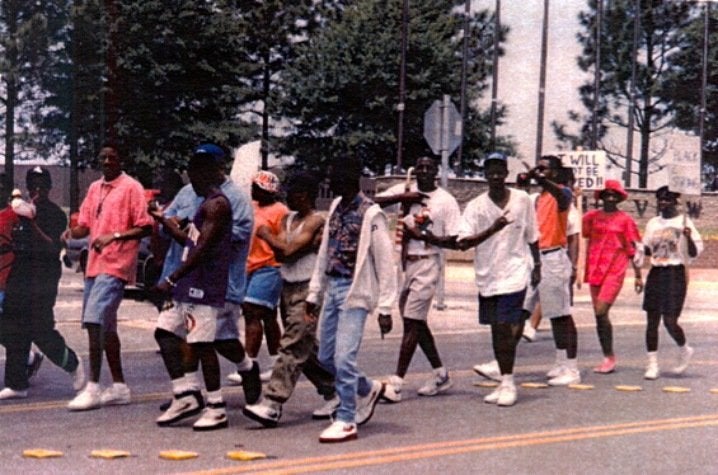 Kitzman threatened to prosecute students attending Prairie View A&M University, a historically black university in the county, for voting in local elections. He made this decision despite a Supreme Court ruling granting students the right to vote where they attend college.
DeWayne Charleston, a county justice of the peace at the time, accused local officials of failing to record hundreds of students he registered to vote in 2006. Black community leaders interpreted this as a "clear attempt to confuse and intimidate black voters," the Los Angeles Times reports. Protests, lawsuits and a Department of Justice investigation ensued, eventually leading to state and federal officials overruling Kitzman's policy. Kitzman later apologized.
Two Prominent Black County Officials Said They Were Targeted By Their Colleagues
Kitzman claimed Charleston, the county's first black judge, kept erratic hours and falsified employee time sheets, and the county launched an investigation against him in 2003. Keith Woods, mayor of Brookshire, was accused of election fraud the same year.
Both men told the Houston Chronicle they believed the allegations were racially charged because the DA was pursuing two out of only three black officials. They also accused the Concerned Citizens of Waller County of being behind the investigations and charged the group with leading campaigns targeting black officials.
The County Saw A Disproportionate Number Of Lynchings In The Late 19th And Early 20th Centuries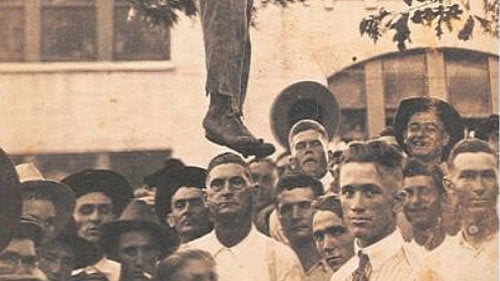 At least 15 lynchings -- the third-greatest amount in the state -- occurred in the county between 1877 and 1950, according to a report released in February by Alabama's Equal Justice Initiative. Texas had the fifth-highest number of lynching out of the 12 states highlighted in the report.
This makes a 2003 statement on the county's racial progress, in the face of charges against Charleston and Woods, even more poignant.
"[Race] is a part of being in politics here," then-County Commissioner Leroy Singleton told the Houston Chronicle. "I grew up in this county at a time when black people were still being strung up by their necks."
"It's not like that now -- some things remain," he added. "But I think we've advanced pretty good. DeWayne needs to get the chip off his shoulder."
In 2003, The Hempstead Mayor Refused To Ride In A Juneteenth Parade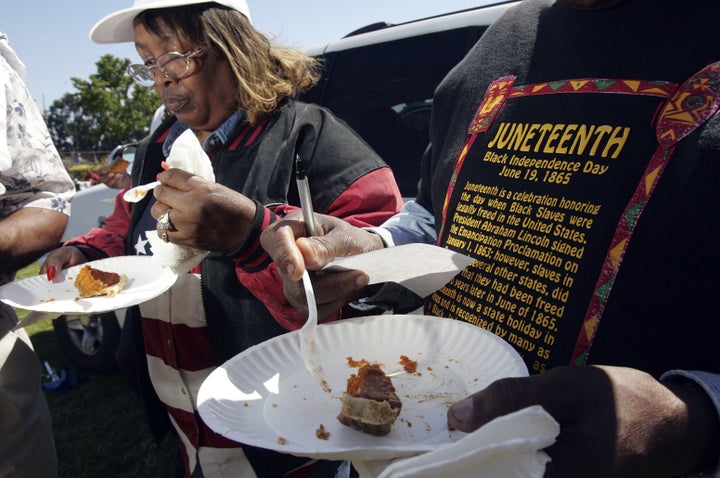 Hempstead residents accused then-Mayor Hayden Barry of racism when he did not ride in a parade commemorating the end of slavery and sent Woods in his place. Barry countered the claims by saying he was not a politician and therefore didn't make public appearances.
In 2007, White People Didn't Want Other Whites Buried Next To Black Folks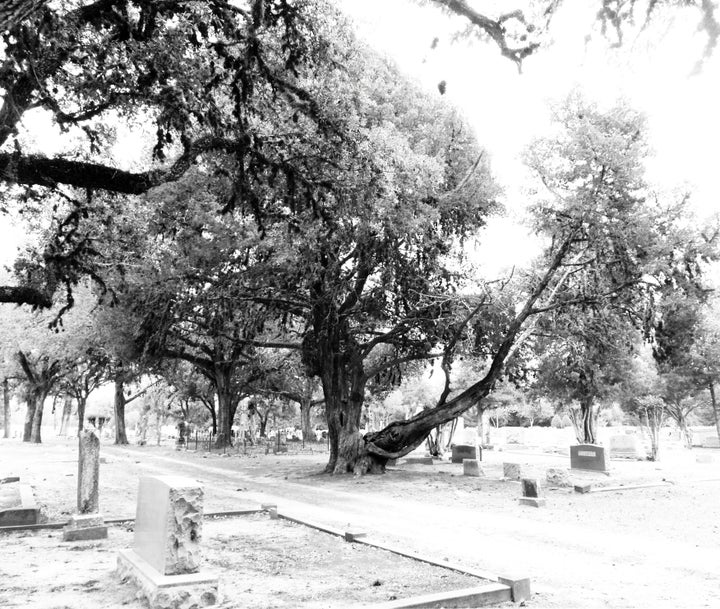 Hempstead has separate cemeteries for white people and black people -- an example of "racism from the cradle to the grave," Charleston recently told The Guardian.
In 2007, he enlisted a black funeral home in the town to bury an unidentified white woman. The order spurred controversy, and other officials tried to keep the woman from being buried next to black folks, activists said.
Three years prior, a federal lawsuit accusing the city of neglecting historically black cemeteries, but not white ones, was settled and the city committed more resources to their upkeep.
CORRECTION: A previous version of this article misstated Sheriff Glenn Smith's prior position as sheriff of Hempstead, Texas. He was chief of police.
Support HuffPost
The Stakes Have Never Been Higher
Popular in the Community