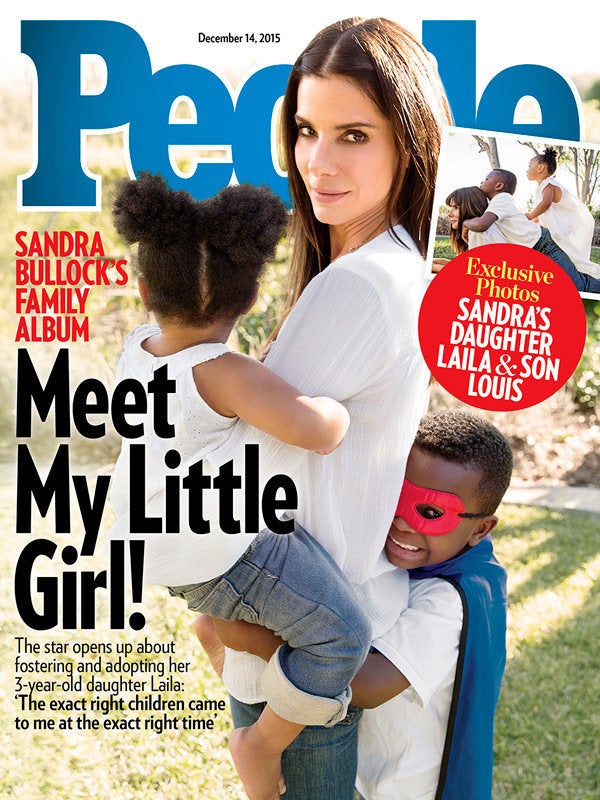 It's time to set one more place at the table in the Bullock household.
Sandra Bullock revealed that she adopted a 3-year-old girl named Laila exclusively to People on Wednesday. Laila (pronounced Lila) is Bullock's second child -- she adopted her 5-year-old son Louis back in 2010.
"When I look at Laila, there's no doubt in my mind that she was supposed to be here," she told the magazine. "I can tell you absolutely, the exact right children came to me at the exact right time."
Bullock's current boyfriend, Bryan Randall, who she has been dating since June, photographed the cover featuring the happy trio.
"My family is blended and diverse, nutty, and loving and understanding," she said. "That's a family."
The 51-year-old actress says new big brother Louis greatly influenced Laila's adoption. "Louis spearheaded this whole journey ... I knew she was scared, and all I wanted was for her to know Louis and I weren't going anywhere," she revealed.
"You feel it's very much like witness protection," she said. "I learned that a photo of her was being shopped around for sale to every outlet around the world. I had promised and legally agreed to protect her from something like this, and here I was chasing down lawyers -- having them begging them to keep her safe."
The last thing Bullock wanted was to jeopardize Laila's privacy and safety, especially during such a fragile transition period.
"Most foster children are in foster care because they were taken from their birth homes under tragic circumstances -- and the last thing I wanted was to bring more harm to her because of the nature of my job," the Oscar-winner added.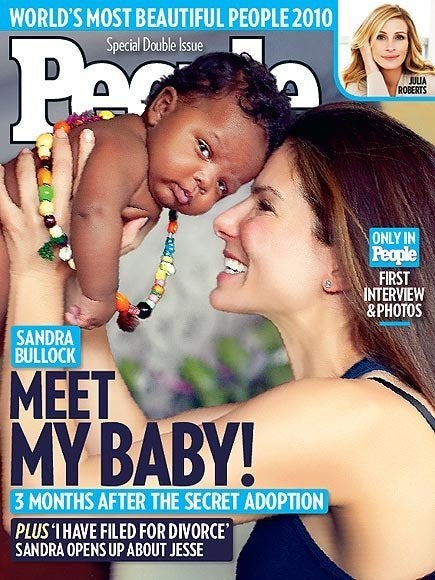 Congrats on your new addition, Sandra!
For more from Bullock head over to People for the exclusive interview.