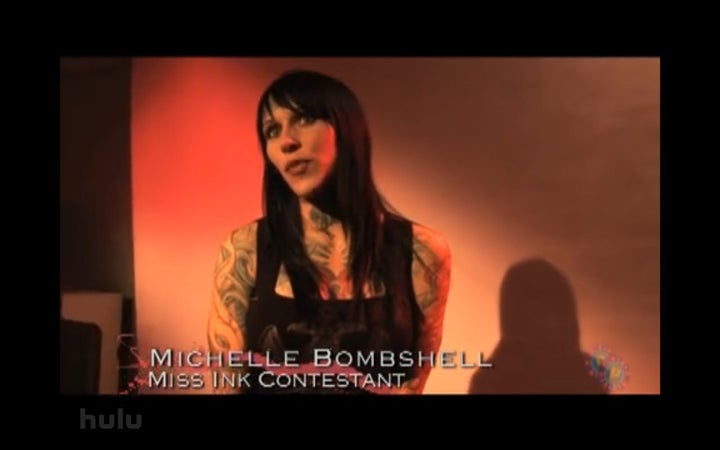 In fact, the muck surrounding the alleged affair between her husband Jesse James, 40, and Michelle "Bombshell" McGee, 24, is so deep it's hard to wade through all of it.
First there are the photos. A topless McGee was photographed fondling another woman in the past week. She posted the pictures to her Facebook page.
Apparently Michelle told people it stood for "white power", said TMZ.
Jesse James has issued a public apology over the "pain and embarrassment" his 11-month affair with McGee has caused Oscar winner Sandra Bullock.
And Sandra? The 45 year old walked out of their LA home a day before the story of James' illict affair hit the newsstands.
But the worst is yet to come. Gossip site TMZ now says they have a two year old photo of Jesse James adopting a Nazi salute. If it's real, it could be the end of James' career. And what's left of his marriage.
Meanwhile James' ex wife, porn star Janine Lindemulder, is heading back to court to try to get more custody of their six year old daughter Sunny. The trigger? The McGee/Bullock meltdown.
Oh there is plenty of muck, alright.
Sandra Bullock has yet to comment.
Popular in the Community