Sandra Bullock planted a wet one on Meryl Streep after she tied for the "Best Actress" win at the 15th annual Critics' Choice Awards Friday night.
After Streep had won an was done speaking, presenter Bradley Cooper called the second winner up, Bullock. After joking that it was "bullshit" Bullock went in for a Streep make out, and then gave a touching speech thanking her director, agents, fellow "Blind Side" cast members and her family.
Bullock ended her speech with, "Meryl is a good kisser."
WATCH: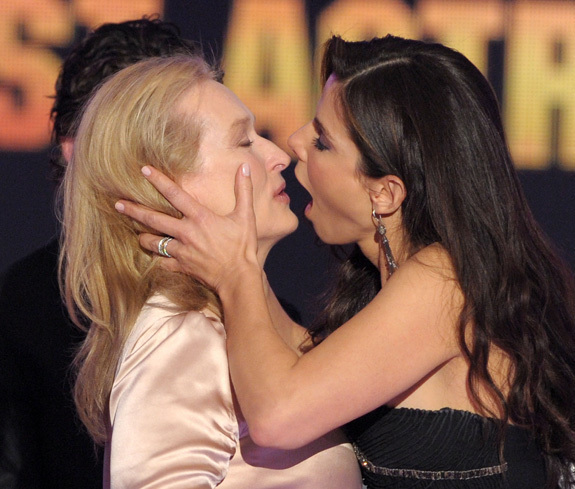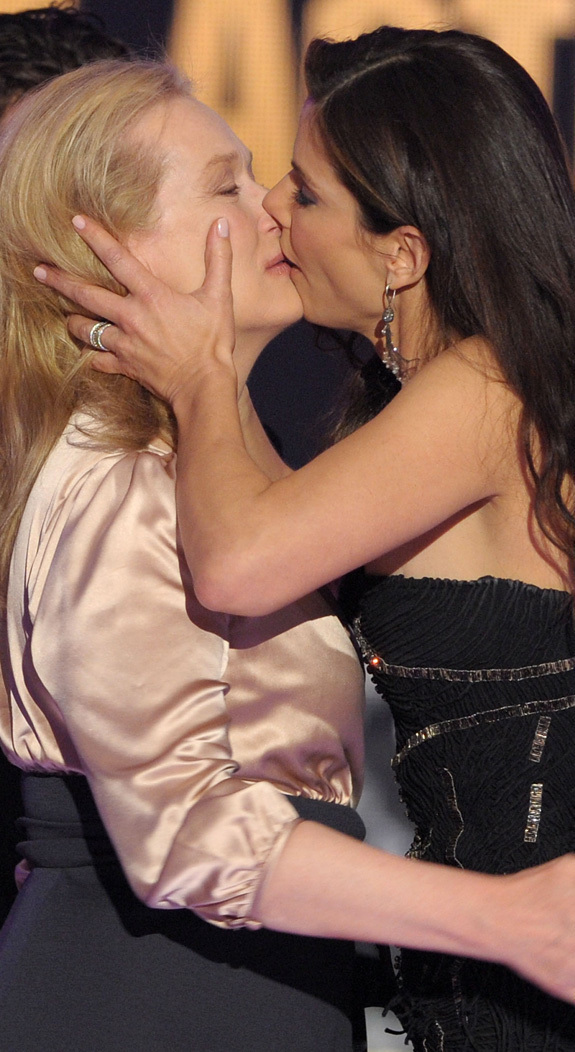 Popular in the Community