Is Sandra Bullock's favorite designer Glad?
The actress was giving off something of a trash bag vibe in her bright blue frock on the "Tonight Show" last night. With her hair in a chignon, dangly turquoise earrings and a long gold pendant, Sandra bared one shoulder (and a bra strap? Unless that's part of the dress) as she dished to Leno about her son's nascent flirty ways.
All that to say, we actually kind of like the dress.
Scope out Sandra's frock below and watch the interview clips, and tell us what you think about it in the poll.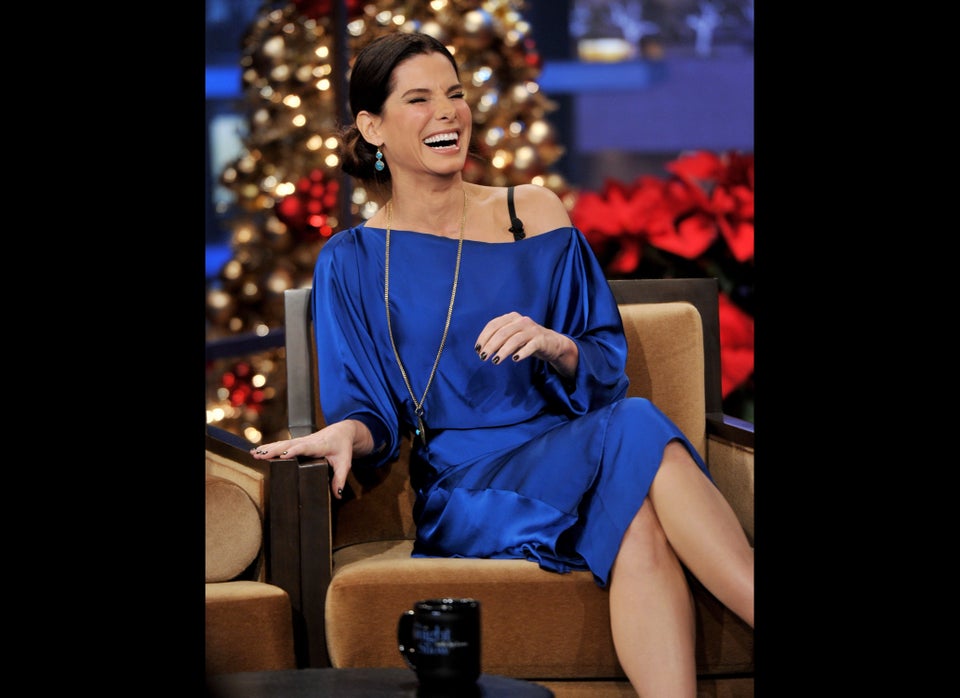 Popular in the Community