Sandra Bullock looked ravishing in purple at the Golden Globes, but her thoughts are with Haiti.
Ditto husband Jesse James, who gamely held an umbrella over his missus' head, his Haiti support ribbon on his lapel.
During the E! preshow Ryan Seacrest asked her why she just gave $1 million to Haiti, and Bullock downplayed it and said simply, "because I can."
She won for "The Blind Side," and her speech is below the video.

PHOTO: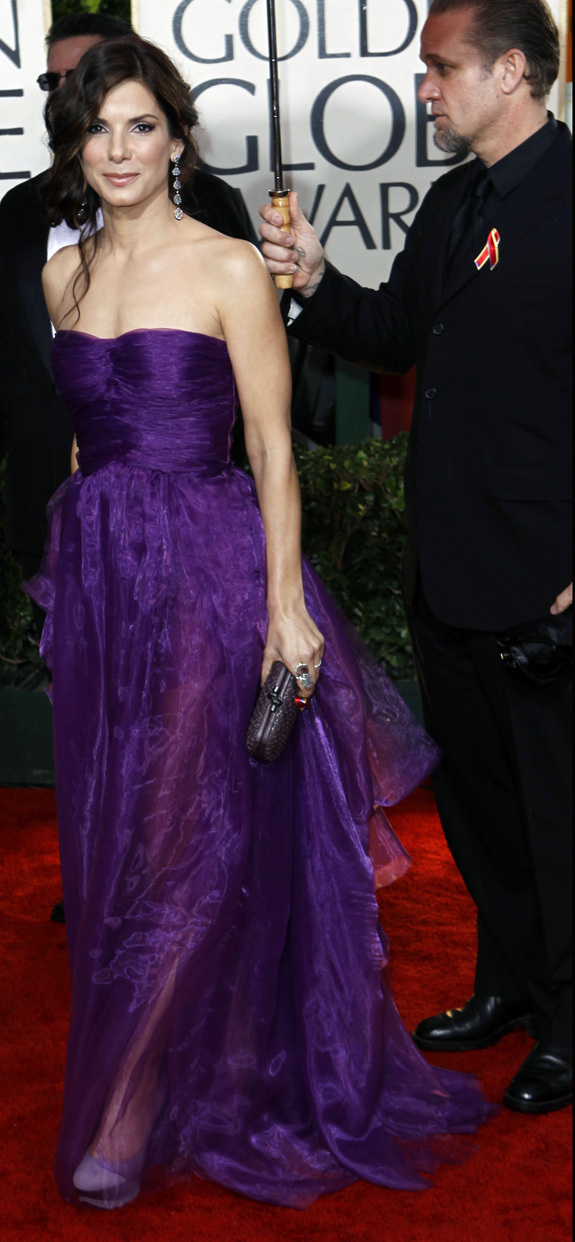 Popular in the Community