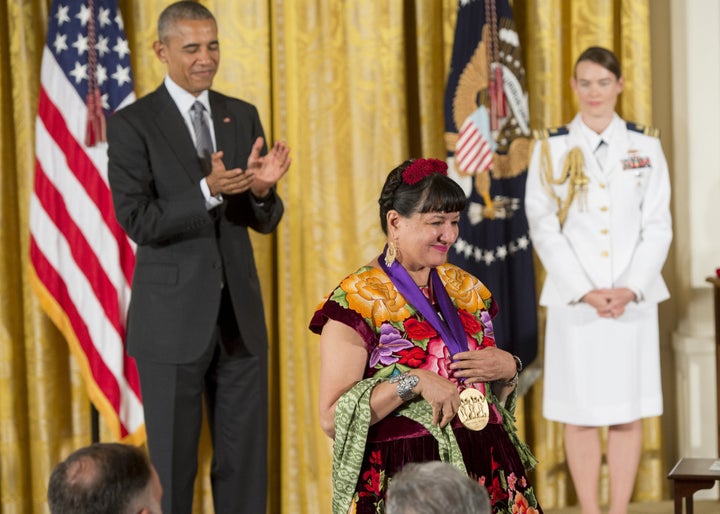 At 62, Sandra Cisneros feels more excited than ever about what lies ahead.
The Chicana author spoke with great candor about her life experiences, career, and feminism during a recent phone chat with HuffPost from her home in San Miguel de Allende, Mexico.
"Some awards are more important than others, to be frank," the MacArthur Fellow told HuffPost. "But this one I think comes at such a difficult time in the history for Latinos in the United States, so it's of special significance."
Since the release of her iconic novel The House on Mango Street, in the mid-1980s, Cisneros has been an influential voice in literary circles and a pioneer for Chicano writers. The author is also known for being a self-described chingona, a term that loosely translates to "f**ker." The masculine version of the term, she said, has been used to describe a person who uses sexual penetration as a form of domination.
I was trying to find a way to place a woman in her place of power when she's following her camino."
"I had to take that word back [because] I felt that that word was a word that's used against women and gays," Cisneros told HuffPost. "I think I've been influenced a lot by the gay community in how they've taken language as a way to empower themselves, because language does matter. It does matter what we call ourselves. It does matter what people call us."
"I wanted to find a positive way to say 'a woman who is on her path and who is powerful and is not being defined by a man but is being defined as a woman on her own path, on her own direction, on her own intuitive powers,'" Cisneros said. "I wasn't trying to offend or shock anyone, sometimes people think that I'm a professional provocateur but I wasn't trying to do that. I was trying to find a way to place a woman in her place of power when she's following her camino."
And the Chicago-born author is nothing but frank about her own path. During our conversation, for example, Cisneros brought up her decision to not have children and the crucial part it played in her life and career.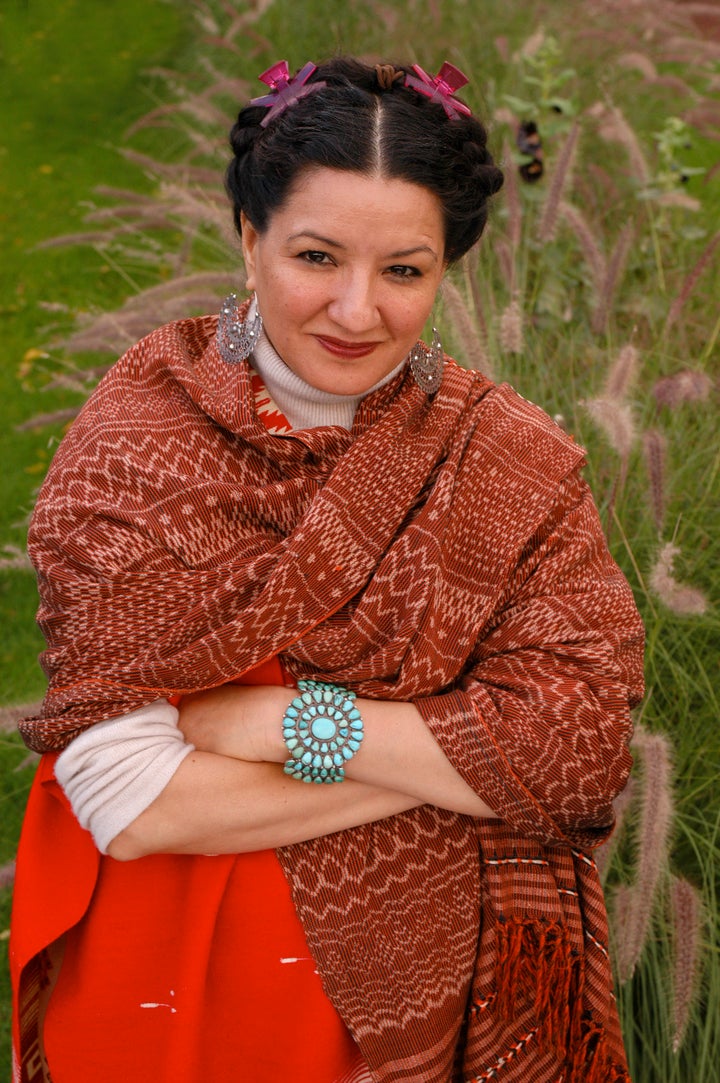 "I have students that are like my children," she said. "I don't have children but that was my choice. It was a choice that I made because I felt that I'm either going to have children or I'm going to be able to write books or if I'm going to write books and have children, I'm going to have to move back to Chicago. And I never wanted to do that."
"I need to be some place that nurtures me as a writer, that makes me feel safe and that is affordable," she added. "[I wanted a place] I can afford independently, without someone putting a roof over your head that's a father or a husband. I need to be able to do this on my own. But, everyone's path is different."
Despite her strong views on female empowerment today, Cisneros admits that she might have "never latched on to the women's movement" if she hadn't been ushered in by Latina writers and feminists. 
"I never felt part of the mainstream feminist movement," Cisneros told HuffPost. "But really the word mainstream is even incorrect there, because when you look at the world, we're the majority of women. Women of color are the majority. And I really think this is a time for us to look and intersect with other women of color, globally."
I'm 62 and I feel like I'm not even half way to being the chingona I want to be."
But becoming a true chingona takes time. In fact, Cisneros consider her own journey to be far from over. 
"I'm 62 and I feel like I'm not even half way to being the chingona I want to be," Cisneros added. "I look at women that I admire, like Maria Salinas or Elena Poniatowska ― these are women who I think are extraordinary powerhouses ― and I don't even feel like I have enough years on the planet to get close to what they are."
"But I'm young, I feel young," she added. "I feel like everything that I worked towards in my life has come to this point so that I can focus now on evolving myself and reaching my highest potential before I leave this planet. I'm excited because to me, at an age when most people feel like it's the end of their lives, I feel it's the beginning of my life."
Calling all HuffPost superfans!
Sign up for membership to become a founding member and help shape HuffPost's next chapter
BEFORE YOU GO