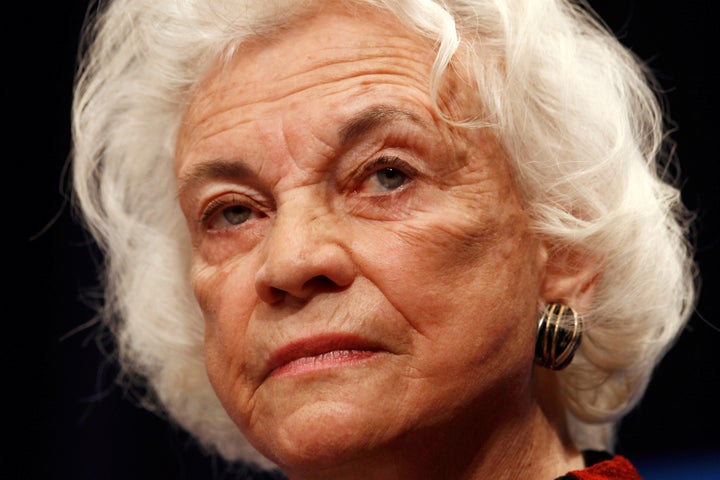 O'Connor, who was the first woman to serve on the high court, said in the statement that she would be withdrawing from public life.
"As this condition has progressed, I am no longer able to participate in public life," O'Connor, 88, said. "Since many people have asked about my current status and activities, I want to be open about these changes, and while I am still able, share some personal thoughts."
The judge spoke of her commitment to education and her program iCivics, which uses online games to teach civics to middle and high school students.
"We must reach all our youth, and we need to find ways to get people ― young and old ― more involved in their communities and in their government," she said. "As my three sons are tired of hearing me say, 'It's not enough to understand, you've got to do something.' There is no more important work than deepening young people's engagement in our nation."
O'Connor officially left the court in 2006 and made her last public appearance more than two years ago, according to The Associated Press. Jay O'Connor, her son, told the AP that her challenges with short-term memory loss began as she got older.
"When she hit about 86 years old she decided that it was time to slow things down, that she'd accomplished most of what she set out to do in her post-retirement years, that she was getting older physically and her memory was starting to be more challenging, so the time came to dial back her public life," he told the publication. 
Calling all HuffPost superfans!
Sign up for membership to become a founding member and help shape HuffPost's next chapter