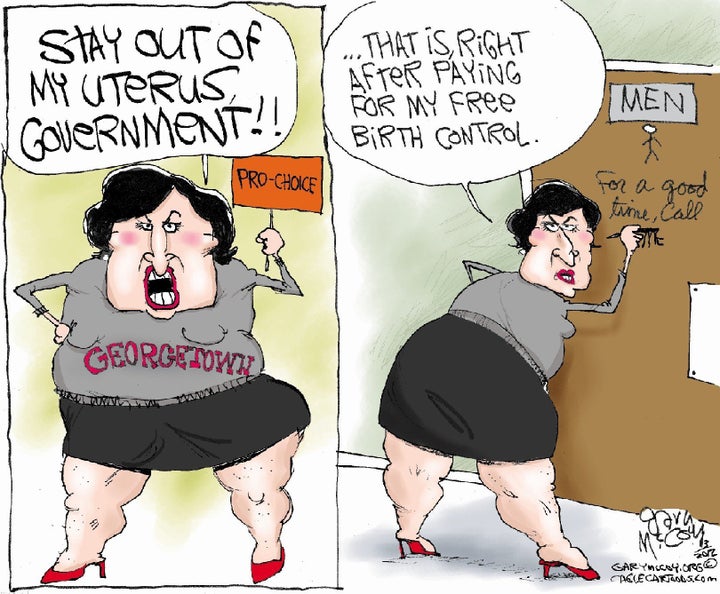 With advertisers fleeing and public outcry refusing to die down, Rush Limbaugh might feel like he doesn't have a friend in the world.
But conservative cartoonist Gary McCoy seems to side with Limbaugh in a new cartoon showing Sandra Fluke as an overweight hypocrite looking for a government handout.
The cartoon below shows Fluke's character holding a pro-choice sign and saying, "stay out of my uterus government." In the next panel, she says, "After paying for my birth control."
As she says this, Fluke's character writes, "for a good time call ... " on a bathroom door.
An MSNBC commenter summed up their reaction to the cartoon thusly, "Cartoonist made 'pro choice' women appear: fat, ugly, bitchy, slutty, selfish, and obnoxious. Whatever political point Cartoonist intended to make here has been caught up in his generalized portrayal of pro choice women."
McCoy's drawing isn't the only pro-Limbaugh cartoon. The New Civil Rights Movement found this cartoon by Mike Lester that seems to depict President Obama as Fluke's pimp.
See McCoy's questionable cartoon below: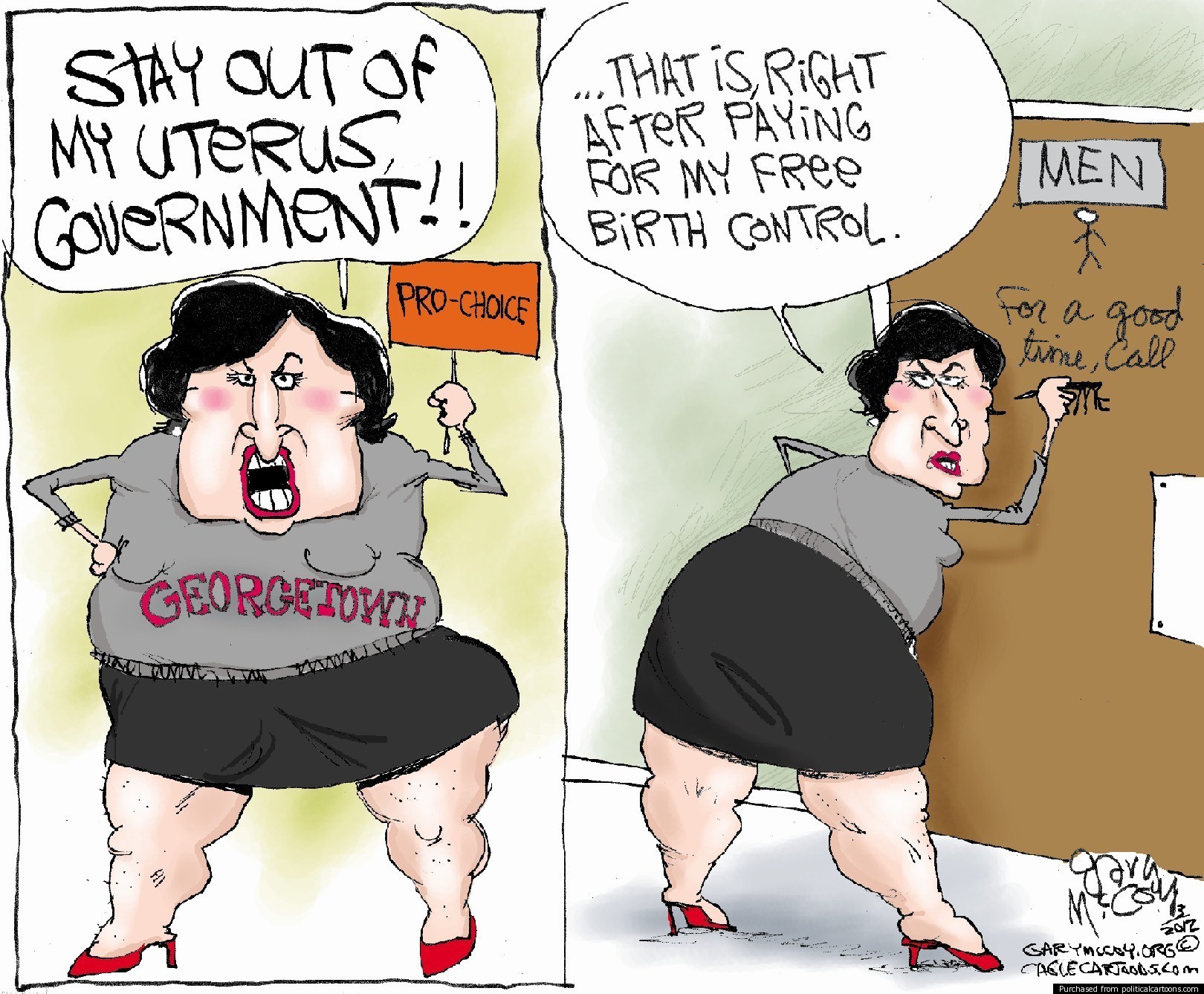 Popular in the Community