Sandra Fluke, the former Georgetown Law student whom Rush Limbaugh called a "slut" because she advocates for contraception coverage, criticized Republican presidential nominee Mitt Romney during her speech at the Democratic Convention Wednesday night, saying he failed to stand up for her.
"Your new president could be a man who stands by when a public figure tries to silence a private citizen with hateful slurs," Fluke said. "Who won't stand up to the slurs, or to any of the extreme, bigoted voices in his own party."
Romney was widely criticized earlier this year when he responded weakly to Limbaugh. "I'll just say this," he told reporters. "It's not the language I would have used."
Fluke contrasted Romney's reaction to that of President Obama, who embraced and defended her after the incident.
"Our president, when he hears a young woman has been verbally attacked, thinks of his daughters -- not his delegates or donors -- and stands with all women," she said. "And strangers come together, reach out and lift her up. And then, instead of trying to silence her, you invite me here -- and give me a microphone -- to amplify our voice. That's the difference."
Fluke appealed to fellow women voters by pointing out that many women are "shut out and silenced" every day, and that her story is only significant because it happened in a high-profile Congressional hearing. Republicans, she charged, believe personal freedom doesn't apply to women's bodies and voices, and a future under Romney "looks like an offensive, obsolete relic of our past."
Fluke's speech was moved from an earlier hour to primetime in order to maximize the number of viewers. Democrats have sought to highlight female speakers like Fluke as part of their argument that the GOP has been waging a "War on Women."
She pointed to a long list of reproductive health policies that Romney and running mate Paul Ryan have supported, including a bill Ryan backed that would allow hospitals with moral objections to refuse emergency abortion care to women who would die without it.
America under Romney, Fluke said, would be "an America in which states humiliate women by forcing us to endure invasive ultrasounds we don't want and our doctors say we don't need. An America in which access to birth control is controlled by people who will never use it; in which politicians redefine rape so survivors are victimized all over again; in which someone decides which domestic violence victims deserve help, and which don't."
UPDATE: 10:32 p.m. -- Fluke turned out to be one of the more polarizing speakers at the DNC.
Progressives praised her witty one-liners, but she drew mixed reactions from conservatives.
"Feminism weeps as Fluke and other DNC women get on their metaphorical knees to beg for government to take care of them," tweeted S.E. Cupp, cohost of MSNBC's "The Cycle."
Ari Fleischer, a conservative media consultant, jumped to her defense. "I like Rush, but what he said about Sandra Fluke was wrong and unfair," Fleischer tweeted. "No one deserves that."

Before You Go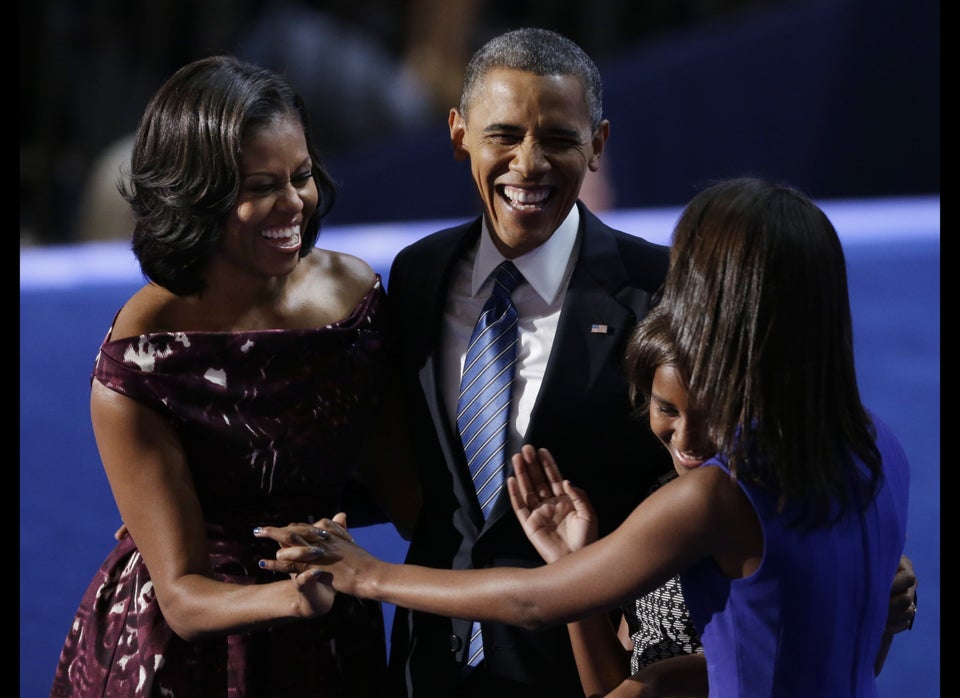 Obama Rocks Democratic Convention
Popular in the Community