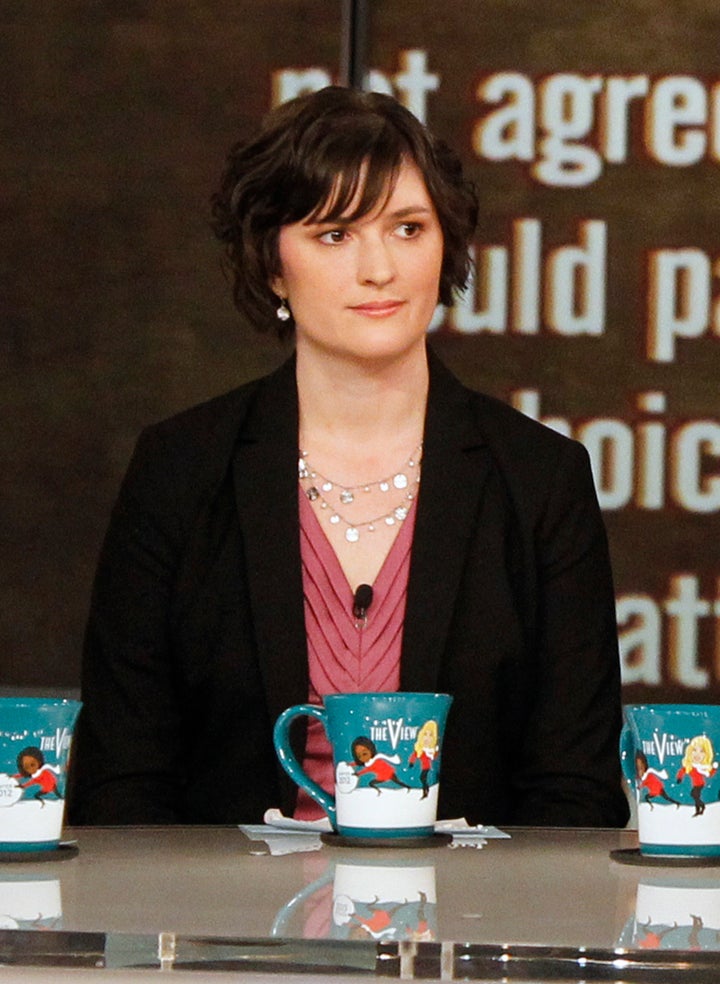 In an op-ed published on CNN.com on Tuesday, Sandra Fluke again spoke out about the Rush Limbaugh controversy, stating that the conservative radio host's "attempts to silence women" have "clearly failed."
"These smears are obvious attempts to distract from meaningful policy discussions and to silence women's voices regarding their own health care," wrote Fluke. "These attempts to silence women and the men who support them have clearly failed."
She continued, "Attacking me and women who use contraception by calling us prostitutes and worse cannot silence us."
Limbaugh sparked controversy last month when he called Fluke a "slut" and a "prostitute" on-air after the third-year Georgetown Law student was denied the opportunity to testify before a congressional panel in support of insurers covering the cost of contraception. The popular radio host's comments provoked national outrage, and led many of Limbaugh's advertisers to pull their spots from his show. Limbaugh issued an apology for his comments, but maintained his opposition to contraception funding.
Fluke has been widely supported by Democratic lawmakers, including President Obama and House Minority Leader Nancy Pelosi, who both made personal calls to the law student following Limbaugh's comments.
She appeared on CNN's "Starting Point" on Tuesday morning to discuss her op-ed and the controversy surrounding her position. Fluke said that while the personal attacks have made the last few weeks "difficult" for her, the experience has afforded her the opportunity to inform the public on the issue of contraception.
"I think one of the other low points in this process has been the misinformation that's being put out to the public about this debate," she said. "And that's one of the main reasons that I wanted to submit the op-ed, because I wanted people to understand that this is neither government subsidized contraception nor is contraception as incredibly cheap as some people have shared."
Popular in the Community