The 26-year-old Swede, who admits that she really loves special effects makeup, creates a variety of elaborate designs, some of which are more realistic than others.
We caught wind of Holmbom's latest creation on art blog My Modern Met. It looks eerily like an eye, complete with the appropriate shading and eyelashes. The catch? The intricate design is actually on Holmbom's lips.
Surprisingly, Holmbom has no formal training. Instead, the makeup enthusiast taught herself and tries out different ideas for fun, posting tutorials on Youtube and photos of the finished product on her blog psychosandra.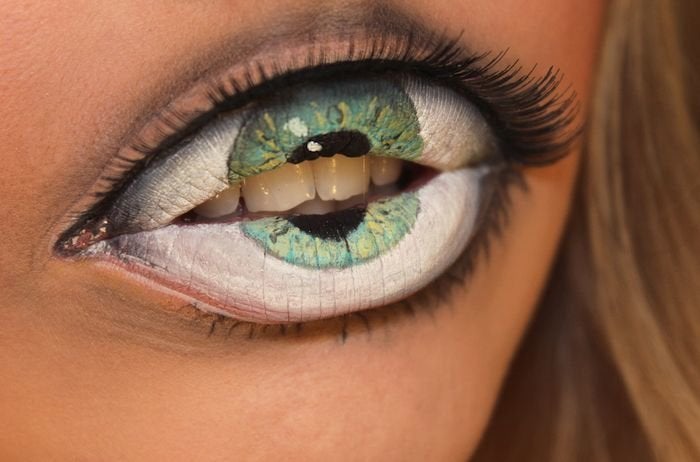 Sandra Holmbom's Makeup Art