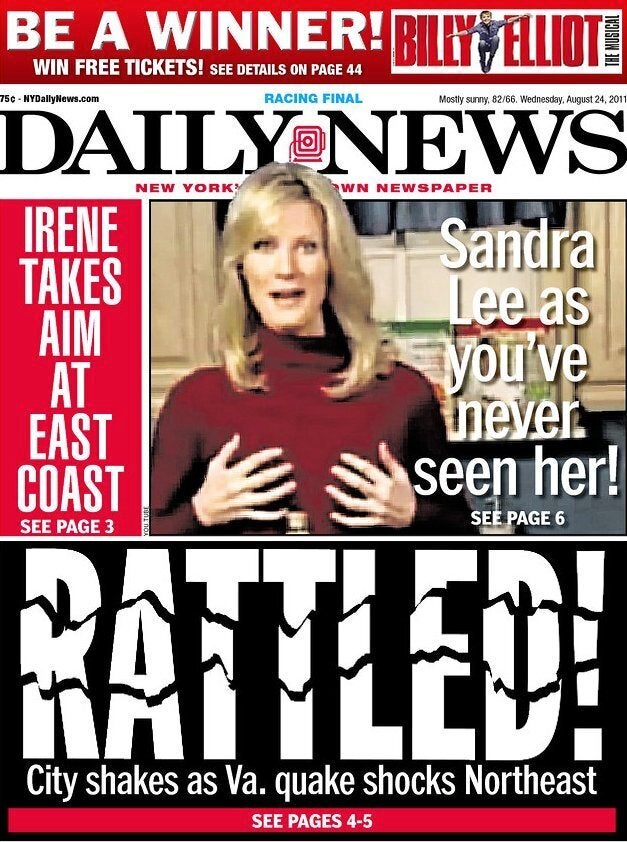 Sandra Lee isn't the Susie Homemaker she appears to be on television. In between cursing and breast-grabbing, Lee admits that her "real personality" has a much bigger potty mouth.
Sandra, we support you. We'd much prefer watching Semi-Homemade if you were a bit more down to earth. Kwanzaa cake aside, now we totally want to go to one of your "little soirees."
Watch it, before it's gone:
Update, 8/24: As predicted, the video has now been pulled from YouTube. You can watch a ripped copy of the outtakes over at Eater. Lee also made the cover of the Daily News.
Related