Lee, who just launched houseware lines with Kmart and Sears, has moved into her dream home and, after two years of renovations, the house is currently featured in the latest issue of Elle Decor, on newsstands now.
Situated in Westchester County, the 1950s Colonial home was anything but traditional when Lee and her boyfriend, New York State governor Andrew Cuomo, purchased it in 2009. The home, which Lee now calls "Lily Pond," was decked out in '70s decor with robin's egg blue wallpaper and a peach and black living room. But before long, the home underwent a full makeover to create what she describes as the "quintessential American house." Highlights include adding window seats and completely changing the color palettes throughout the house.
We're particularly fond of the antiques throughout the house. From a stoneware cistern used as an umbrella stand to an old Venetian mirror, Lee has transformed this home into the perfect place for the Governor and his first lady to live.
And though there are lush fabrics and antiques everywhere, the home still has hints of humor and fun. Like in the family's gym where a portrait of Jim Morrison hangs on a mirror.
Click through the slideshow below to see some photos of Sandra Lee's home. For more photos and the full story, head over to Elle Decor.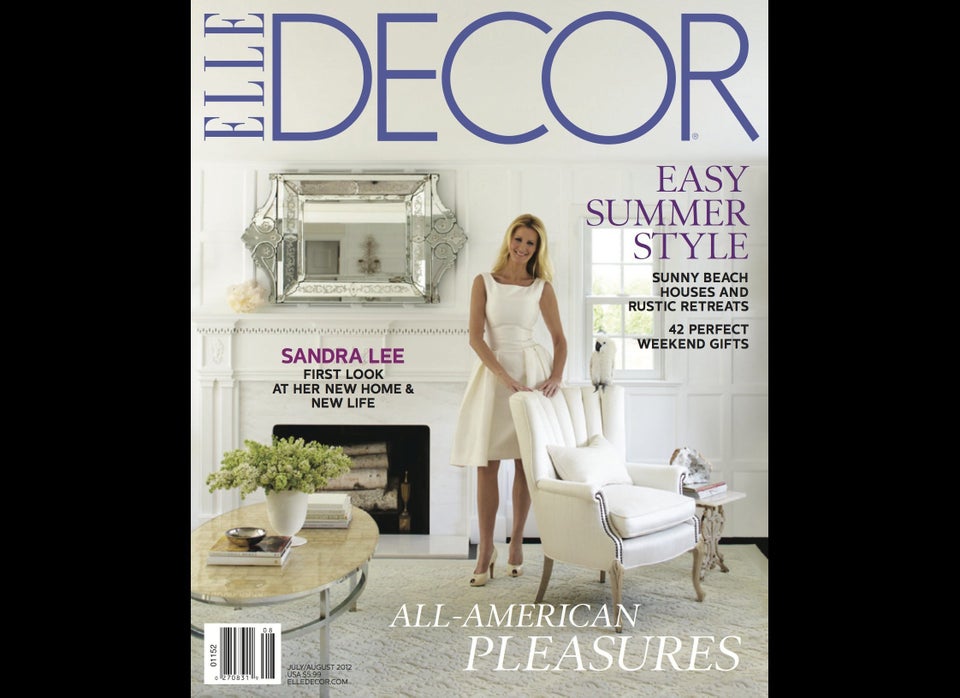 Sandra Lee's Home In Elle Decor July/August 2012