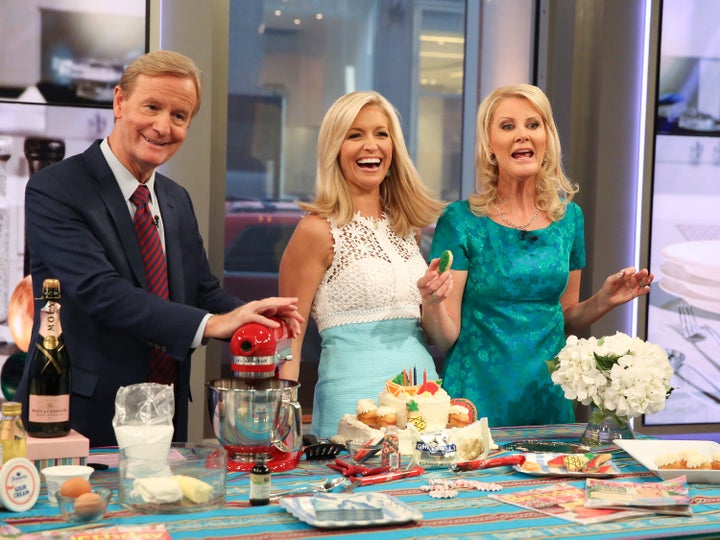 Page Six in the New York Post, citing an anonymous source at Fox News, reports that during a commercial break, the hosts of "Fox & Friends" brought the Wisconsin Republican over to taste Lee's food and asked him to join in her segment, which was scheduled to tape after his appearance. Lee promptly killed the idea.
"I need you to go away so I can collect my thoughts, prepare and get ready for the segment," she reportedly told the group.
Not even the show's hosts were safe from the ice.
"[Host] Steve [Doocy] brought Ryan over to the kitchen to try the chocolate-covered bacon, and Sandra looked annoyed. She made a dismissive remark and looked away," another source reportedly told Page Six.
Page Six's full story has more details about the shoulder, served cold.
Fox News declined to comment, and representatives of Lee and Ryan did not respond to requests for comment.
Lee's meals may be known as "semi-homemade," but this shade was all her own.