*Scroll down for photos*
In the magazine's March issue, Vogue writer Gully Wells visited Food Network star and First Girlfriend of New York Sandra Lee at her home in Mount Kisco, New York. Governor Andrew Cuomo's better half discussed her "belly," her beau, and her fashion preferences.
"I'm a meat-and-potatoes girl, but I still have to watch it," she says, giggling as she whips up her sweater to reveal, sweetly but somewhat disingenuously, an expanse of perfectly smooth alabaster skin without the merest hint of any bulge.
On marrying her boyfriend, Governor Andrew Cuomo:
"Well, I did it once"—in her 30s she married a real estate mogul in Los Angeles—"and as I was walking up the aisle I remember thinking, It's not too late to run." But of course it was, and five years later they divorced. "Right now I'm happy being a girlfriend, but someday Andrew and I will get there. When his kids say we need to, we will." '
On why the interior of her home is all-white:
"Yes, I love white, and I'd wear it all the time if I could. Some people think I have an issue with cleanliness, but to me it's just so pretty."
"For simpler things like sweaters, I love Ann Taylor and Talbots. Although I did splurge on a Bottega Veneta gold satin jacket this season to wear over a white—I know!—Carolina Herrera cocktail dress. My audience knows me, and I wear beautiful clothes as a badge of honor. They remember where I came from."
Photos by Norman Jean Roy.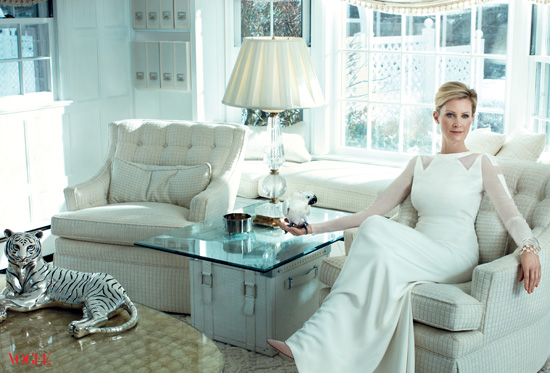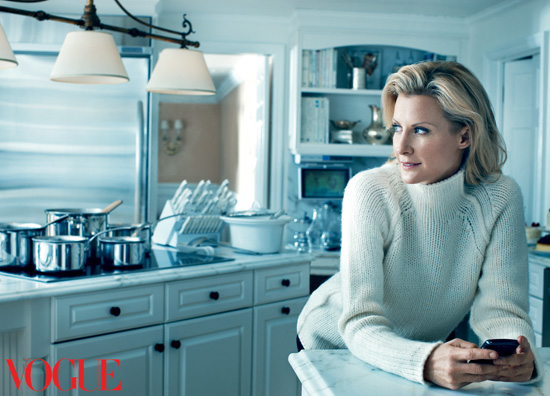 Popular in the Community