A new report from The Smoking Gun calls into question the testimony and character of a grand jury witness who corroborated police officer Darren Wilson's account of shooting Michael Brown.
The Smoking Gun confirmed that Sandra McElroy, a 45-year-old St. Louis resident who has been diagnosed with bipolar disorder, is Witness 40, the person whose testimony aligned with Wilson's account of how he killed Brown, an unarmed black teenager, in Ferguson, Missouri, in August.
In a journal entry purportedly written just after the altercation, McElroy wrote that Brown charged at Wilson "like a football player, head down." McElroy's description of events contradicted testimony from Dorian Johnson and other witnesses who said Brown had his hands up before Wilson shot at him 13 times.
But The Smoking Gun reported that McElroy changed her story about why she was in Ferguson, has a history of making racist comments online and once inserted herself into another case by lying to police. The outlet also said McElroy "was nowhere near Canfield Drive on the Saturday afternoon Brown was shot to death."
McElroy's journal, where she described seeing the shooting, says she went to Florissant, Missouri, a town near Ferguson, on the morning of Brown's death to "understand the Black race better so I stop calling Blacks Niggers and Start calling them People." And in a subsequent entry describing the Brown-Wilson encounter, McElroy describes Brown as a "big kid" who "started running right at the cop" and "wouldn't stop" even after the first three gunshots.
The Smoking Gun describes how McElroy did not mention the journal's existence when she was first questioned by police, and how her description of events does not appear to be contemporaneous.
The Smoking Gun also says McElroy changed her story after she originally spoke to police. Officers were skeptical of her account, wondering why she had happened to drive 30 miles to Ferguson from her home in St. Louis. McElroy originally claimed to be visiting an old classmate in Ferguson, telling police she stopped to smoke a cigarette and ask directions because she did not have the correct address or a cell phone number. Later, she testified she had gone to Ferguson to better understand African-Americans.
Since the identities of the grand jurors in the Darren Wilson case are secret, it is difficult to calculate the degree to which McElroy's testimony affected the outcome or how seriously prosecutors considered it. Among the dozens of witnesses who offered conflicting versions of events, Witness 40's story stood out for the way it "tracked" to Wilson's account, The Smoking Gun noted.
Even without McElroy's testimony, the evidence that the grand jury considered has been criticized as flawed. Wilson, after shooting Brown, washed the evidence off his body at the police station, and the first officer to interview Wilson didn't bother taking any notes. As ThinkProgress noted, these and other errors may have helped tip the case in Wilson's favor.
Prosecutor Robert McCulloch even cast doubt on many of the witness testimonies, saying that they "made statements inconsistent with other statements they made and also conflicting with the physical evidence. Some were completely refuted by physical evidence."
Before You Go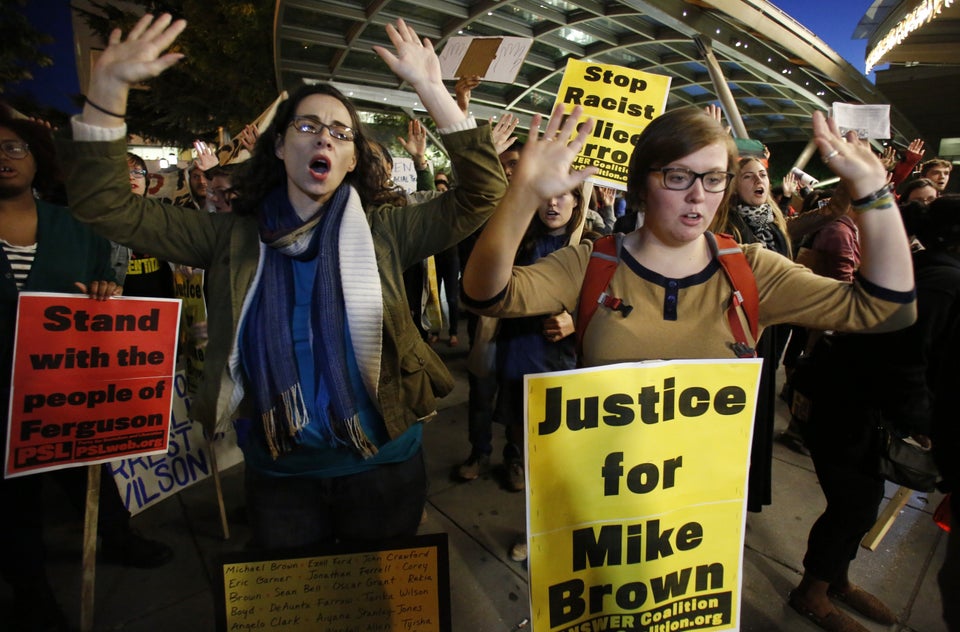 Ferguson
Popular in the Community