Jerry Sandusky, a convicted child molester and former coach at Penn State, has been sentenced to prison for 30 to 60 years after being found guilty of 45 charges of abuse, which occurred over a 15-year period of time, during which he was a foster parent, coach, charity worker, and respected community member. Judge John Cleland said during the sentencing that he was a particularly dangerous type of pedophile, as he "abused the trust of those who trusted [him]," referring to the way that Sandusky used his charitable organization, The Second Mile, as a means of finding and grooming troubled young men to later victimize.
In letters published by TMZ, Sandusky now seems introspective, explaining that his faith in God is getting him through his sentence. He writes, "God's light has warmed me with many letters of support and motivation."
He also expresses his hopes for the future, despite the fact that he will almost certainly be imprisoned until the end of his life, telling a friend, "My hope is to serve even better purposes. Each day, my goal is to embrace each day as a gift. Never surrender except to God. Don't let our circumstances get the best of us. Understand God's presence and purpose. Remain as positive as possible."
He also alludes to the "unfairness" of the trial, and refers to an Oregon woman who believes he is the victim of injustice. Sandusky's letters are littered with sports references, as he says "the battle will continue until the last whistle."
Sandusky and his wife, churchgoing Christians, were longtime members of St. Paul's United Methodist Church, where their pastor the Rev. Ed Zeiders addressed the trial shortly after Sandusky's conviction, asking his congregation to "pray for all of those who are victims and for all of those who are predators."
5/19Hi [redacted],

It was very kind of you to write me, and I appreciate it very much. Coaching at Penn State was an act of love and the many wonderful experiences have been a great reward in themselves.

I've been quite confined, always searching for purpose. For now my main purpose is to endure, learn from, and grow from this experience. It is very challenging. I exercise, read, meditate, and do a lot of writing. I've written and continue to write my account of what has happened. God's light has warmed me with many letters of support and motivation. My plan is to continue this battle until the last whistle blows.

My hope is to serve even better purposes. Each day, my goal is to embrace each day as a gift. Never surrender except to God. Don't let our circumstances get the best of us. Understand God's presence and purpose. Remain as positive as possible. Exercise your mind, body, and spirit. This, too, presents a challenge. I'm hanging in there. Give my best to your dad.

Thanks!Jerry
Before You Go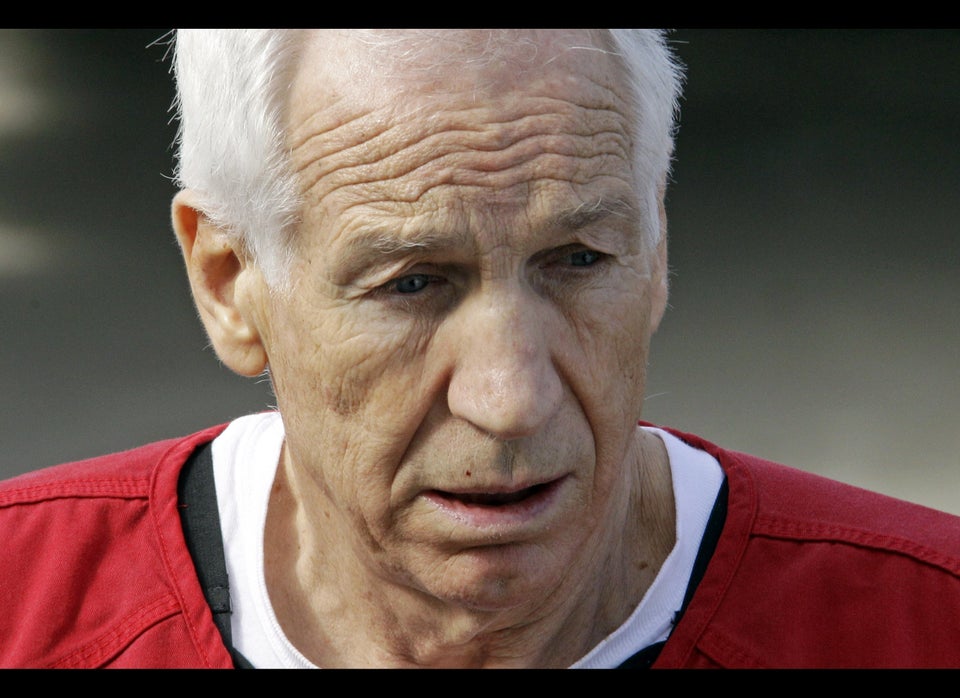 Jerry Sandusky Trial
Popular in the Community