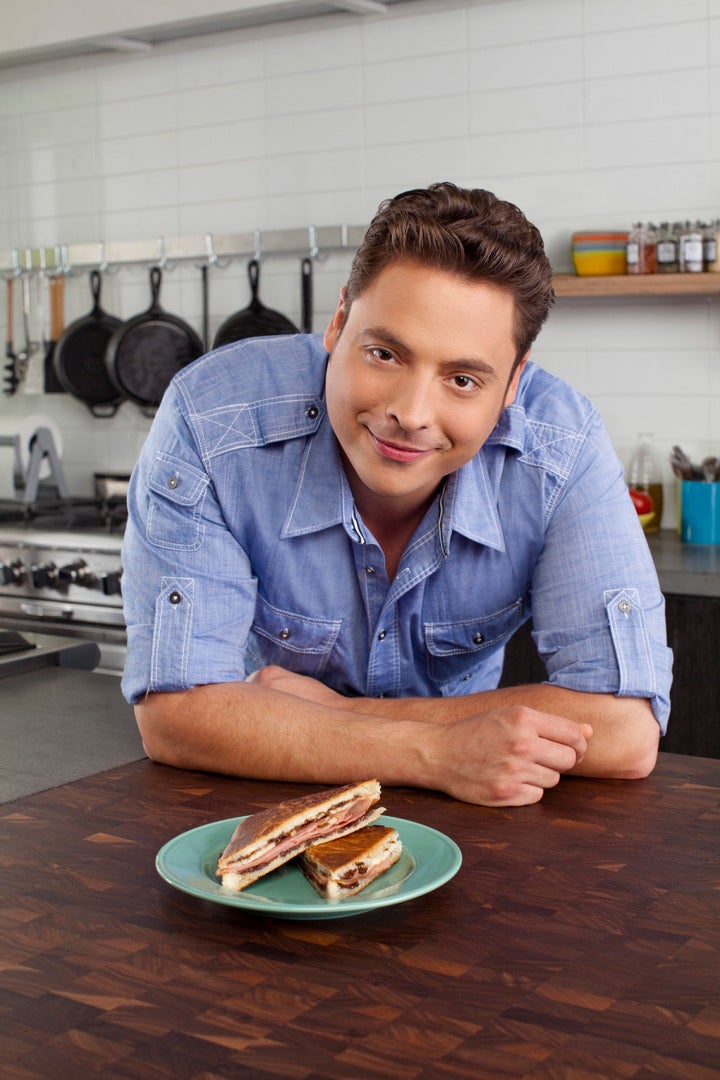 If anyone knows sandwiches in Chicago, it would be the animated, self-proclaimed "sandwich king," Jeff Mauro.
The 33 year-old Elmwood Park resident was recently named "The Next Food Network Star" and now has a new show appropriately titled "Sandwich King." Mauro spoke with City'sBest about his favorite Chicago food spots--and how local classics have inspired his own sandwich creations.
Which of your sandwiches on the show are Chicago-inspired?
The Italian Beef sandwich I do is just a great sandwich, but also inspired by the Chicago original Italian beef sandwich done at home. [It's] difficult because nobody has a deli slicer at home and that's part of it; that shaved roast that they soak in the au jus. [I] did it like a pot-roast style so you braise the meat and pull it and you mimic that softness of the meat without having to go and invest $1,500 in a good deli slicer. I grew up eating that sandwich, most people around here have. Also, I'm doing a standard Polish, which is a Polish sausage sandwich that you can get at a lot of the fast food joints around here. Yellow mustard, perfectly caramelized onions, sport peppers on a poppy seed bun and that's inspired by going to Maxwell Street as a kid and currently eating these things whether it be in the afternoon or three in the morning.
You mention Maxwell Street. What places that you visit or particular chefs have given you a bit of inspiration and carried over into your sandwiches? There's a great place called Danny's Deli in Melrose Park. They do a great fried meatball sandwich, which is unlike any other meatball sub or sandwich you've ever had. The woman's name there is Paula and I've known her ever since I was a child and she's still cooking there to this day. I'm not going to give away her age, but she's been doing it for a long time and the food reflects that. She's always been an inspiration. I think just all the Italian delis anywhere. You can find them in almost any neighborhood, in every suburb, in the city. You're never far away from getting great Italian meats, getting a fresh sub made for you to order; just having all those ingredients available to me since I was a kid have inspired me just to love sandwiches.
Any chance for a "Sandwich King" food truck to hit the streets?You know, I think there's always a possibility. I'm waiting for Chicago to loosen its laws on the food truck situation here. Right now you can't prepare any foods, you can only serve prepared foods on the food truck. You can't technically cook on the food truck, which defeats a lot of the purpose of having a mobile shop that you can take around and everyone can enjoy hot, fresh, mostly affordable food. So until then, I'll stand my ground 'til the legislation changes here.
What is your favorite sandwich to eat while watching a Bears game? You can't go wrong with a tray of Italian subs. You can get them anywhere. Me, I like the ones from Alpine in Elmwood Park, which is literally three blocks away from me. You get a nice tray; it's fresh, it's on good bread, they use good meats, the oil and vinegar is awesome. You can leave it out, you don't have to worry about keeping it cool and people love to grab those and then just motor through them, have three to four or five four-inch pieces. There's also a great sub place called Nottoli in Chicago on Harlem Avenue. I just had a sandwich from there last night. My in-laws brought it over. It was fantastic. You can't go wrong with a big sub. This way you can go pick it up, have something you know is good, focus on the game, and eating and drinking with your friends.
As far as sandwiches go, other than your own, of course, what's the real deal, a Chicago sandwich like none other? Let's see… I think Italian beef obviously; it's born, bred here. You can really only find it here and maybe other neighboring Midwest cities. The Jibarito; I'm doing that on my show, the last episode I believe. That was a Puerto Rican-influenced sandwich made not with bread or buns, but twice fried smashed plantains as a bun. That is definitely a Chicago original. It's fairly newer, only invented in the early '90s. We're still at the baby stages at that one.
Best Cuban sandwich?There's a good one I've had at Café 28 on Irving Park.
"I'm doing this for not just me or my family, I'm doing this for the city and I think it's about time Chicago had a presence on the Food Network and that was my goal and drive from the beginning was to showcase the city," Mauro said. "It's not just a façade, there's an ingrained love in me of this place."
You can catch "Sandwich King," with Jeff Mauro, Sunday mornings at 10:30 a.m. CST on Food Network.
Related
Popular in the Community