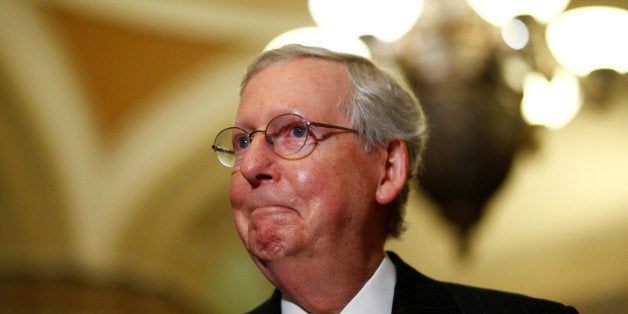 Senate Minority Leader Mitch McConnell (R-Ky.) and Sen. Tom Coburn (R-Okla.) may have opposed Hurricane Sandy recovery funding, but that reportedly did not stop them from visiting the Northeast to raise money on the eve of the disastrous storm's anniversary.
McConnell was at a fundraiser in Greenwich, Conn., on Sunday evening, according to the New York Daily News. The venue was Captain Harbor, a beach club that flooded when the superstorm surged up the coast. Coburn raised money at a law firm in midtown Manhattan on Monday morning, the News reported, and the National Republican Campaign Committee has a fundraiser on Wednesday in the city.
Coburn and McConnell both voted against hurricane recovery in January. Coburn said it was wasteful and would take too long to implement.
McConnell and Coburn did not immediately return requests for comment.
When Republicans objected to Sandy relief last winter, Rep. Pete King (R-N.Y.) called out members of his own party for hypocrisy, saying they were no longer welcome to come to New York and raise money.
"I'm saying right now, anyone from New York or New Jersey who contributes one penny to congressional Republicans is out of their minds," he said in an interview on Fox News after Republicans initially blocked a Sandy aid package. "Because what they did last night was put a knife in the back of New Yorkers and New Jerseyans. It was an absolute disgrace."
On Monday, John Feal, the founder of the Fealgood Foundation -- which advocates for 9/11 first responders and emergency personnel, sent an email to supporters calling out the "audacity" of Coburn and McConnell, who not only voted against Sandy aid, but also opposed compensation for ailing 9/11 responders. Both lawmakers eventually backed a downsized bill to help ailing 9/11 survivors.
"Have they no shame? Anyone who has suffered because of 9/11/01 or Super Storm Sandy should be outraged," wrote Feal. "Thousands of brave souls and countless innocent victims of two horrific events are being disrespected while we still wait for federal assistance, and two circus monkeys from D.C. come into to town and fill their coffers, while many of us have problems of putting food on our tables, paying for medications, and moving back into our homes."
Before You Go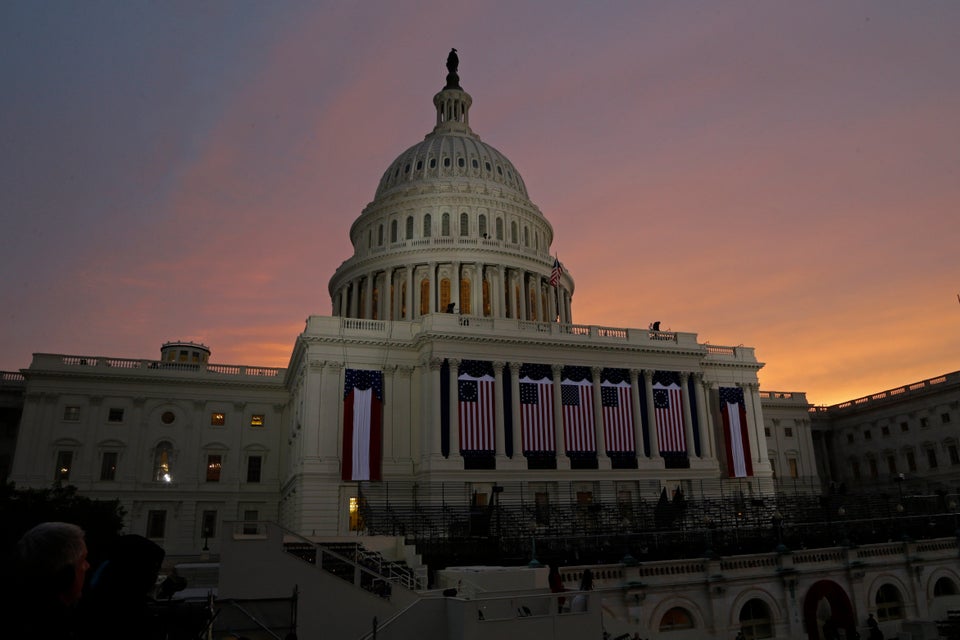 U.S. Capitol Photos
Popular in the Community