The father of one of the children killed in the 2012 Sandy Hook Elementary School shooting died by apparent suicide Monday morning at a community center building in Newtown, Connecticut, police said.
Jeremy Richman, 49, was found unresponsive at Edmond Town Hall around 7 a.m. Monday, a Newtown Police Department spokesman told HuffPost. An electrician doing work in the building discovered his body, police said.
Richman is the father of Avielle, a 6-year-old who was among the 20 children killed in the mass shooting. Richman, a neuro-pharmacologist, founded the Avielle Foundation, which has an office in Edmond Town Hall. The foundation focused on studying the neuroscience of violence and compassion.
The foundation released a statement Monday in which it called Richman a "champion." According to its release:
Our hearts are shattered, and our heads are struggling to comprehend. Jeremy was a champion father, husband, neuroscientist and, for the past seven years, a crusader on a mission to help uncover the neurological underpinnings of violence through the Avielle Foundation, which he and his wife, Jennifer Hensel, founded after the death of their daughter, Avielle, at Sandy Hook Elementary School.
Connecticut's Office of the Chief Medical Examiner told HuffPost it would not release any details related to Richman's death until Tuesday afternoon.
Sen. Chris Murphy (D-Conn.) called Richman a "good friend" in a tweet mourning his death. The senator said he had met with Richman recently to talk about the Avielle Foundation's work on "better research into the brain's violence triggers."
Sen. Richard Blumenthal (D-Conn.) learned of Richman's death just moments after leaving a forum about gun violence in schools, The Hartford Courant reported. In a tweet, he described Richman as "a dedicated father, esteemed researcher & an outstanding human being."
Richman and Hensel were leading voices on mental health issues in the wake of the shooting, according to the Courant. Richman reportedly hosted an event about vulnerability and courage at Edmond Town Hall earlier this month, which other Sandy Hook families attended.
Neil Heslin, whose 6-year-old son Jesse Lewis died in the 2012 shooting, told the Courant that Richman was "a brokenhearted person."
"We all are," he said. "It's sad. Just no words."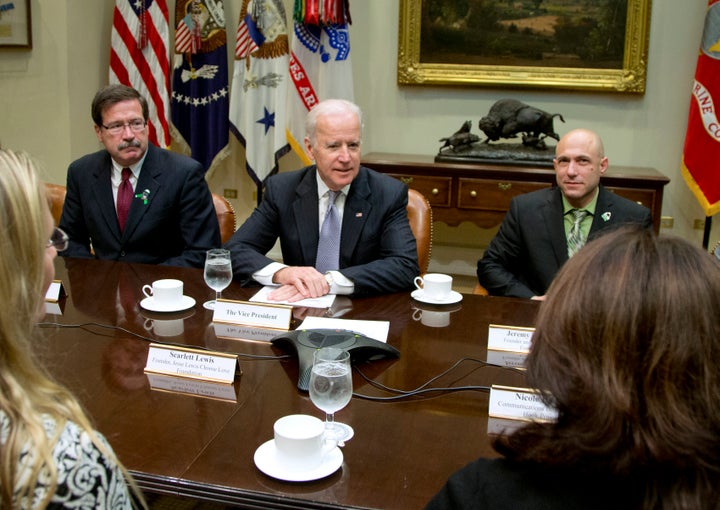 The news of Richman's death comes after two student survivors of the school shooting in Parkland, Florida, died by apparent suicide last week.
The family of 19-year-old Sydney Aiello confirmed Friday that she died by suicide after struggling with post-traumatic stress disorder and survivor's guilt. Aiello was a senior when a gunman opened fire at Marjory Stoneman Douglas last year, killing 17 people, including her close friend Meadow Pollack.
A juvenile who was still a student at Stoneman Douglas died by apparent suicide on Saturday night. Police have not released the name of the deceased and have not connected his death to the shooting.
Support HuffPost
The Stakes Have Never Been Higher
Popular in the Community