The Sandy Hook Elementary School shooting in Newtown, Conn. has sparked a surge in gun sales, according to independent arms dealers across the nation.
Larry Hyatt, owner of North Carolina-based Hyatt Gun Shop, which claims to be America's largest independently owned gun store, said he had a line out the door on Saturday, forcing him to call in extra salespeople.
"We already have tons of customers because of Christmas, hunting season is peaking right now, and not to mention, the election," Hyatt said. "But this tragedy is pushing sales through the roof," he added. "It's like putting gasoline on a fire."
Are you a gun buyer or a gun store owner? We'd like to hear from you. Send us an email: nhindman@huffingtonpost.com.
Last weekend's gun rush caused the federal system that processes background checks for firearm purchases, known as the National Instant Criminal Background Check System, or NICS, to experience heavy delays. The FBI, which runs the NICS database, declined to comment on the number of background checks it has received since Friday. But Paul Marquardt, owner of ArmsX, a Connecticut-based gun store near Sandy Hook Elementary, said the wait-time on Saturday for a background check was nearly an hour -- the longest wait-time he's ever seen.
"The two busiest days I've witnessed during my four years in the business," Marquardt said, "was the day after Obama was elected, and ahead of that, last Saturday."
The Black Friday after the Nov. 6 election, gun sales across the country broke records, crashing the FBI's background check system, according to The Denver Post.
At Ade's Gun Shop in Orange, Calif., manager Lisa Atkinson said Saturday was the biggest day the shop has ever had, with some $13,000 in sales.
"It was the first time we had to call a nearby gun shop to see if they could sell us a gun because we had run out," Atkinson told The Huffington Post. "It's been crazy."
In Arizona, one-day gun sales jumped 60 percent after a gunman killed six people in a Tuscon parking lot and wounded others, including then-U.S. Rep. Gabrielle Giffords. Similarly, in Colorado, after 12 people were killed inside a suburban movie theater in July, background checks for gun purchases reportedly spiked 41 percent. In the wake of the Sandy Hook tragedy, these checks have spiked again, reaching a record-high for the year.
The AR-15 style rifle, a weapon of choice in both the Colorado shooting and last Friday's shooting in Connecticut, accounted for more than 25 percent of ArmsX's recent sales, Marquardt said.
Freedom Group, the weapon's manufacturer, reported a 20 percent increase in revenue for the first nine months of this year. "The manufacturers [of the AR-15] can't keep up with the demand," said Robert Caselnova, owner of Cas Firearms, which is located less than 10 minutes from Sandy Hook Elementary.
Not all gun shop owners saw more business over the weekend. Chad Sumner, who works for his family's shooting range and gun shop, Knob Creek Gun Range in West Point, Ky., said the mass shooting did not affect foot traffic over the weekend, but the increased talk of an assault weapons ban added an element of uncertainty.
"Another assault weapons ban [would] really limit our sales," he said. "People like the assault weapons. People say they are useless, but so are dragsters. Why do people want to drive a dragster down a drag strip?"
Brandy Liss, owner of the The Arms Room, a shooting range and gun shop in League City, Texas, said she opposed stricter gun laws, noting that Friday's killer had broken dozens of laws during his rampage.
"Most people feel that if teachers had the ability to protect themselves, there would have been less casualties," Liss told HuffPost in a phone call on Monday.
Protection and the government's failure to provide it is part of the reason gun sales are rising, Hyatt said, adding that the economic downturn spawned a growing belief among his customers that the U.S. is ill-equipped to safeguard its citizens. "You can't get enough police to protect us, the jails are full, the mental health system is failing us," he said. "That's why more people are buying weapons, to protect themselves and their families."
Hyatt said he wishes his staff had better information on whether buyers had a history of mental health issues. A 2010 investigation by The Washington Post ranked Hyatt Gun Shop second on a list of American gun dealers that had sold the most firearms which are eventually recovered by the police.
"Every gun you sell," Hyatt added, "you have to worry whether that customer is competent, and whose hands that gun may end up in."
Catherine New contributed reporting.
Editor's Note: Several quotes and statements from Robert Caselnova, a Connecticut gun-store owner, have been removed from this article after further discussion determined that his stock was not reflective of the broader national trend. Caselnova also clarified previous statements to HuffPost to say that he does not in fact know the Lanza family.
Related
Before You Go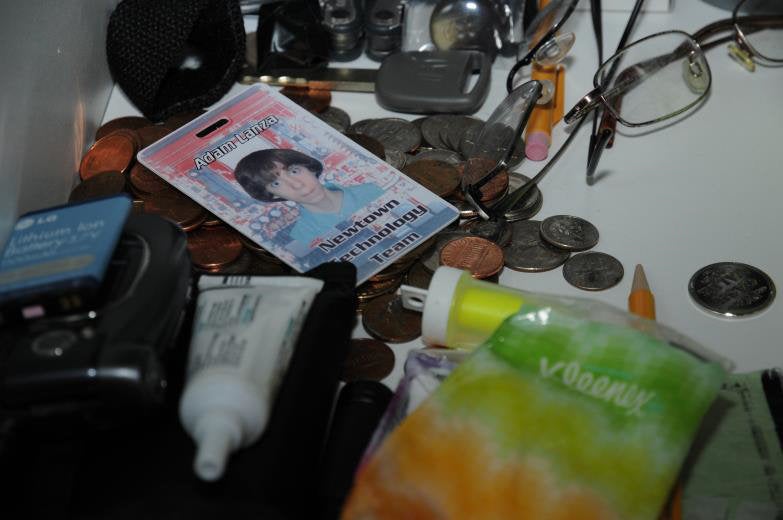 Sandy Hook Elementary School Shooting
Popular in the Community