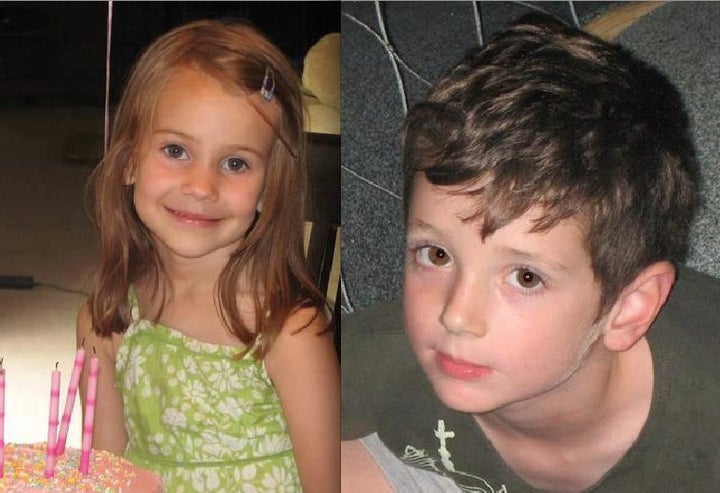 The grief-stricken community of Newtown continues its public mourning on Thursday with funerals for victims from Friday's elementary school massacre.
Services are scheduled for students Catherine Hubbard, Benjamin Wheeler and Allison Wyatt, as well as teachers Anne Marie Murphy and Lauren Rousseau. Visiting hours for student Jesse Lewis, whose funeral will be private, are also scheduled.
Catherine Violet Hubbard, 6, is remembered for her "constant smile" and deep love for animals, according to her obituary. Her family has asked for donations to the Newtown Animal Center in her honor. Her funeral was scheduled for 10 a.m. Thursday at St. Rose of Lima Church in Newtown.
Jesse M. Lewis, 6, died in a courageous attempt to lead other children to safety, his obituary states, by running into the hallway to help when he heard gunfire. He was an adventurous, energetic child who was learning to ride horseback. His family remembers him best in "ripped jeans and a t-shirt, an army helmet strapped to his head, a smudge of dirt on his cheek, tromping through the pasture on his way from one adventure to another." A wake for Lewis was scheduled from 9 a.m. to noon at the Honan Funeral Home in Newtown.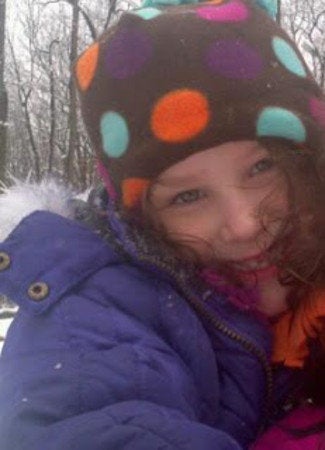 Victims Of The Newtown School Shooting
Her funeral was scheduled for at 10 a.m. Thursday at St. Mary of the Assumption Roman Catholic Church in Katonah, N.Y.
Lauren G. Rousseau, 30, had been hired as a permanent substitute teacher at Sandy Hook Elementary in October. "It was the best year of her life," Teresa Rousseau said of her daughter, who loved music, dance and theater.
Rousseau had planned to see "The Hobbit" with her boyfriend on Friday night. She had baked cupcakes, with pictures of the actors attached to each one. "I called her 'Busy Bee,' boyfriend Tony Lusardi III told the News Times. "'She called me 'Worker Bee.'"
Family, friends and coworkers were invited to attenda memorial service Thursday at 11 a.m. at the First Congregational Church in Danbury, Conn., according to CT News.
Benjamin Andrew Wheeler "didn't walk anywhere. He ran," grandfather Carmen Lobis told Digital First Media. Wheeler, 6, loved soccer, swimming and had recently played piano at a performance. According to his obituary, he told his mother on Friday morning that he wanted to be an architect, but that he also wanted to be a paleontologist because "that's what [my older brother] Nate is going to be and I want to do everything Nate does."
Wheeler's mother, Francine, said that her son always blew kisses to his family, saying: "Catch it and put it in your heart."
His funeral was scheduled for 11 a.m. at the Trinity Episcopal Church in Newtown.
Allison Wyatt's parents say their little girl made their home look like an art studio. They told NBC that the 6-year-old wanted to be an artist and would tape her work on walls all around the house.
Wyatt "loved to laugh" and came up "with observations that more than once had us crying with laughter," her family wrote in a statement. The girl is also remembered for "random acts of kindness -- once even offering snacks to a complete stranger on a plane."
Services for Wyatt were planned for 11 a.m. at Sacred Heart Church in Southbury, Conn.
Related
Popular in the Community