Superstorm Sandy obliterated every other news story on Tuesday morning as broadcast and cable networks continued their rolling coverage of of the storm.
Whereas Monday's coverage was dominated by the familiar spectacle of a journalist standing knee-deep in water and shouting through howling winds, Tuesday's reports focused on what ABC anchor Amy Robach called the "dramatic scenes of devastation" that Sandy had left behind.
Correspondents delivered reports surrounded by rubble, or on glistening, wet, silent sidewalks, as CNN's Soledad O'Brien did. Pictures of flooded streets filled the airwaves.
NBC's Al Roker reported from an avenue in New Jersey. He said it had been a large sand dune the night before. The dune was now gone.
"This will probably be easily called the storm of the century," Roker said.
"Good Morning America" borrowed a movie title for its coverage, calling Sandy "The Perfect Storm."
Newspapers splashed the storm on their front pages. "STORM PICKS UP SPEED, DISRUPTS MILLIONS OF LIVES," the New York Times' headline read. The New York Post went with "SANDY FURY." The Boston Globe chose "Sandy lashes far and wide."
The storm even led international papers. In Britain, the Sun's front page blared, "N.Y. Sea," and the Telegraph called it a "black day for America."
Before You Go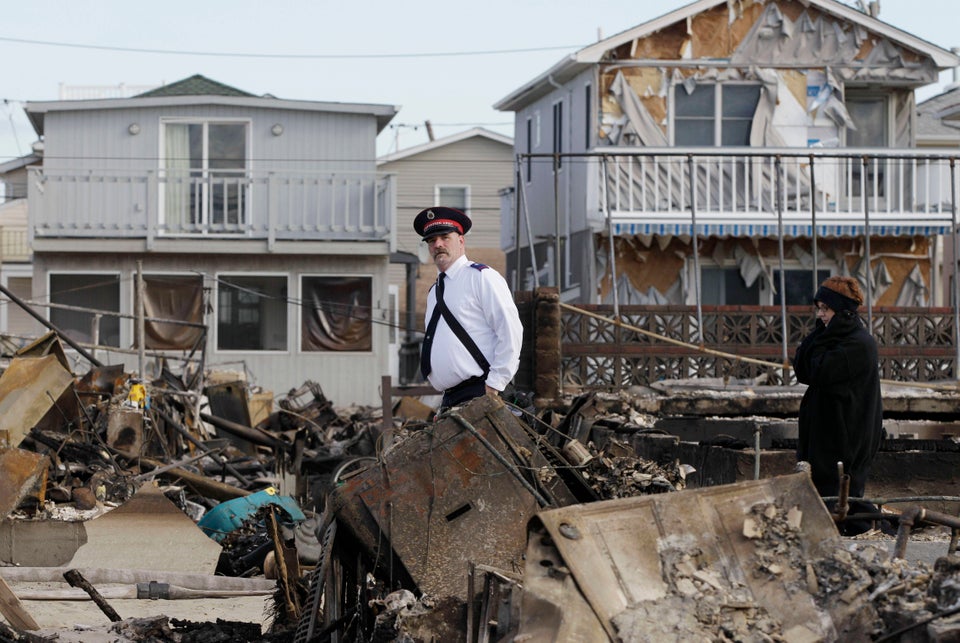 Hurricane Sandy
Popular in the Community