Costume designer Sandy Powell arrived on the red carpet fully decked out in a green metallic suit and slicked back, bright red hair that undeniably resembled Bowie.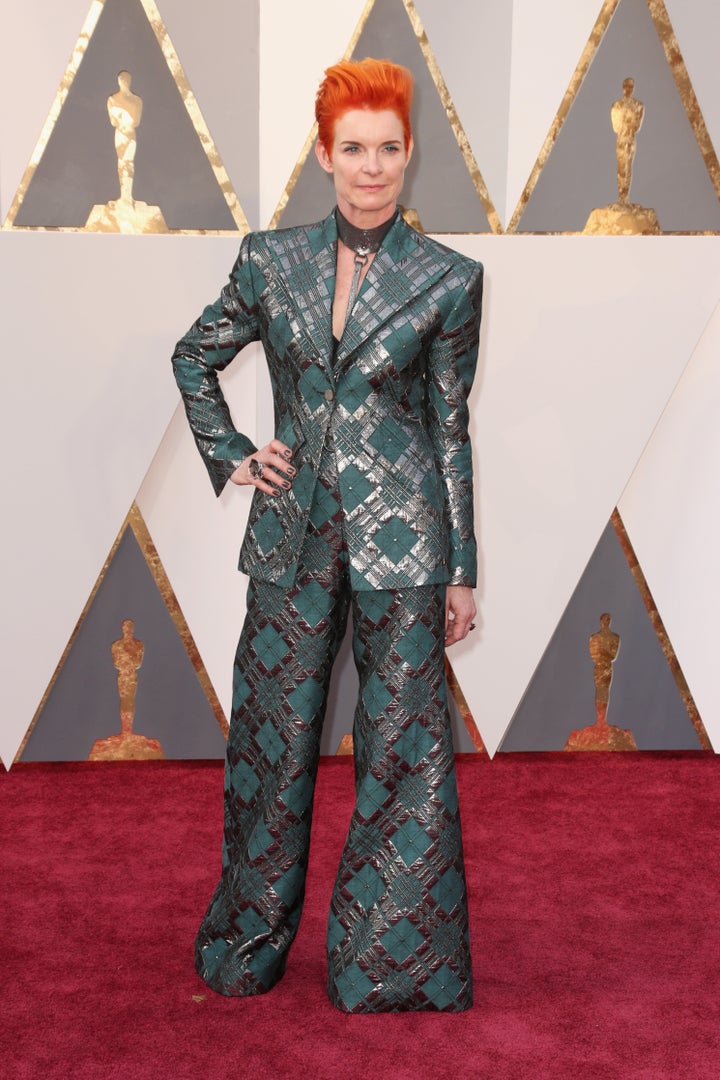 Viewers were quick to point out the similarities to the beloved artist on social media, but some pointed out she also resembled someone a bit ... funnier.
Powell, who is nominated for her work on "Carol," has shared quite a few photo tributes to Bowie on her own Instagram page, so the nod, including her signature, fiery red hair, is even that much more fitting.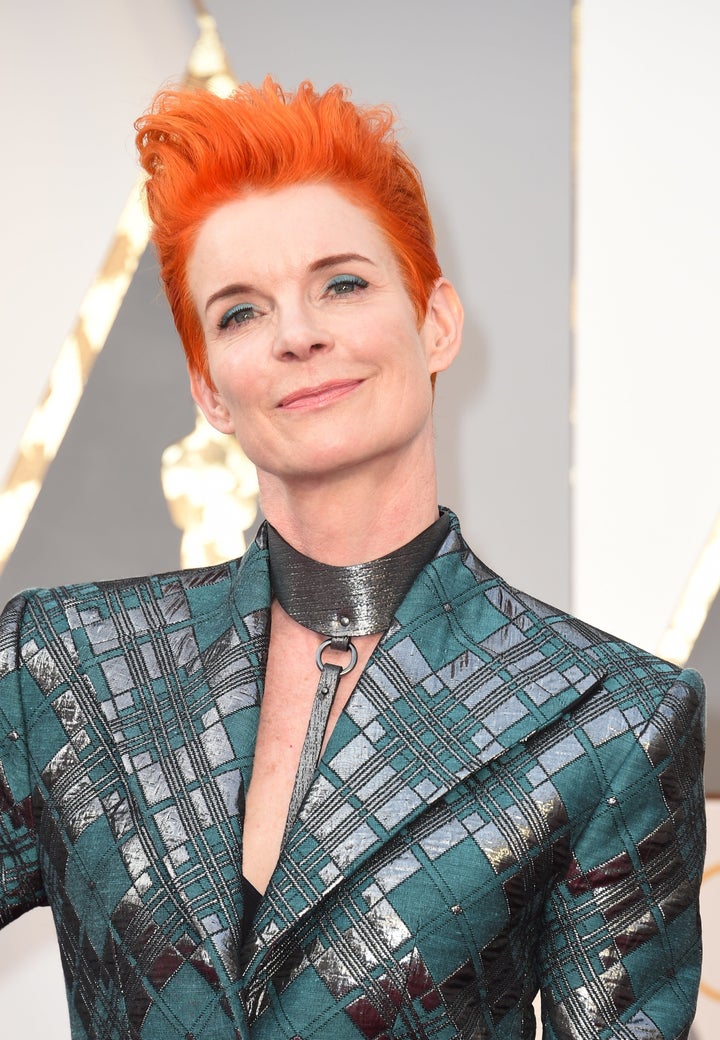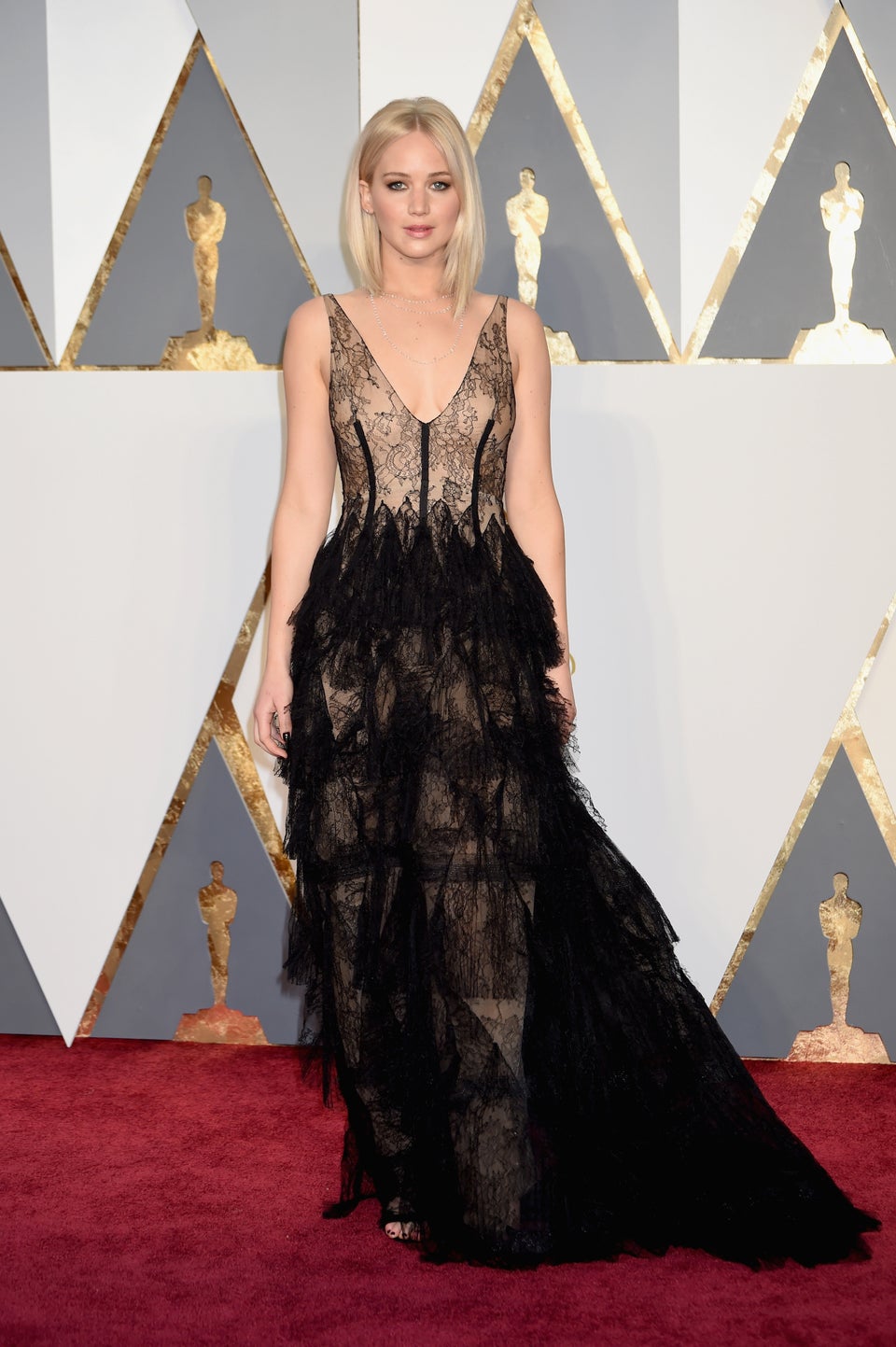 Oscars Red Carpet 2016
Related