Although it is not costume designer Sandy Powell's first nomination - she has previously won for her work on "Shakespeare in Love," (1999) "The Aviator," (2005) and "The Young Victoria" (2010) - Powell admits she is nervous. "I don't think there is more pressure because I've won before. It's easier, in a sense, that I know what to expect. But, I also know how it feels when you're there. You still get that same sick feeling in your gut."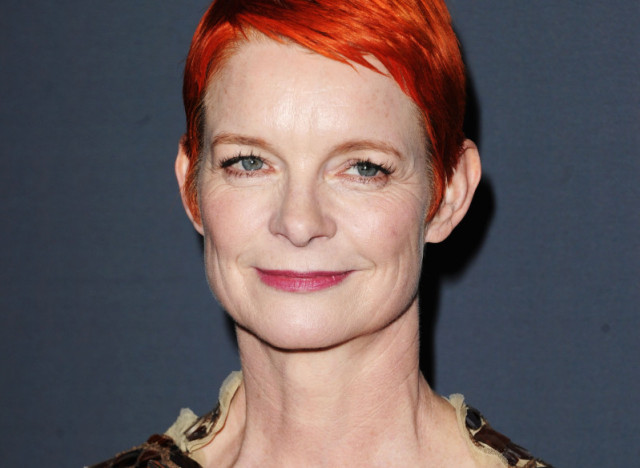 How did you get started in costume design?
I guess I was always interested in clothes. When I was really little my mum used to make my clothes – mine and my sisters clothes. I was really used to helping her choose fabric and choose the patterns, things like that. So, from a very early age I was really interested in it. And from a very early age I kind of made my own outfits. Apparently – and I don't remember this – when I was young, I cut up my mother's skirt and made a bikini. After that, the first things I really started to make were dolls clothes.
What made you interested in working on "Hugo"?
Scorcese. And, it's such a great story. I read the book years ago, because lots of people always talked about making it a film and it didn't happen. Then, I couldn't believe it happened. I just think it's a fantastic, fantastic story. I really liked the idea of doing something that it appeals to children. That was the challenge, working on something not something entirely aimed at children but something children would like.
What was it like working with children on set?
Well these kids are quite grown-up, they are very professional, young adults I would say. It wasn't like they were teeny, unruly children.
Chloe Moretz is known for her great sense of style. What was it like to work with her on set?
Oh, she's so easy. So professional, she really is. She's charming and professional. I kind of had an idea about her character before I knew Chloe. I met her for a fitting for the first time and we saw what worked. I guess to an extent, you do include the actor's character a little bit, but really I was dressing Isabel, not Chloe.
How did you start making the costumes for the film?
With the kids, for example, I have a bunch of clothes that I just found or rented from the period and we tried them all on. I try lots of different things on the actors when I first meet them and see what shapes work, what colors work. It's not what I'm going to use even, it's just a starting off point. I think it works better than just showing them sketches, because I don't think sketches mean anything.
What is it like when you first see the actors in their costumes?
The minute you've got a combination of things together that work or you find the thing that works, it's very exciting and that's probably what the most enjoyable about this job: When you put something on and it works and you turn that actor into a character actor. She stops being Chloe Moretz, the tall girl around town and she turns into Isabel, the French girl from 1931. It's quite different. When the actors become their character, that's really the moment when you've done your job, that makes everything worthwhile. If you don't see it immediately, it's really frustrating and you have to keep working at it until you get the right thing.
Were there any costumes you didn't love?
No. In way, I was lucky because there are a huge number of principal actors, and none of them have more than two changes of clothing. It would have been pretty bad if Isabel had two outfits and one of them wasn't right, you know? I had a lot of time to get it right. With other films, for instance in "Young Victoria," Emily Blunt had 30, 40, 50 outfits and with that many, you're not going to love each of them as much. Some are better than others. But, in a film like "Hugo" where there are only one or two costumes, you've got to get them all just right.
What film are you most proud of?
Quite a lot of them. I would say "Hugo," of course. Also, "Gangs Of New York" was a real massive, massive, massive job and was very hard and quite a struggle but the end result I was really proud of. One of my favorite films is "Velvet Goldmine." I think those really are the ones I was really proud of.
What was it like the first time that you won?
The first time that I won was again another really extraordinary experience. It was sort of weird – sort of like you're having an out-of-body experience, really. You don't remember how you got from your seat to the stage. Or how I actually got through that speech or what I said – I think it was brief. Then the rest of the night, you're walking around holding the thing, which you have to clutch all night long. The first person I called was my mum. She'd be in London staying awake, so for her, it'd be the middle of the night and I knew she wouldn't sleep until she heard.
Where do you keep them in your house?
In my office – nowhere showy.
Take a peek in our gallery below for some of the remarkable costumes in "Hugo"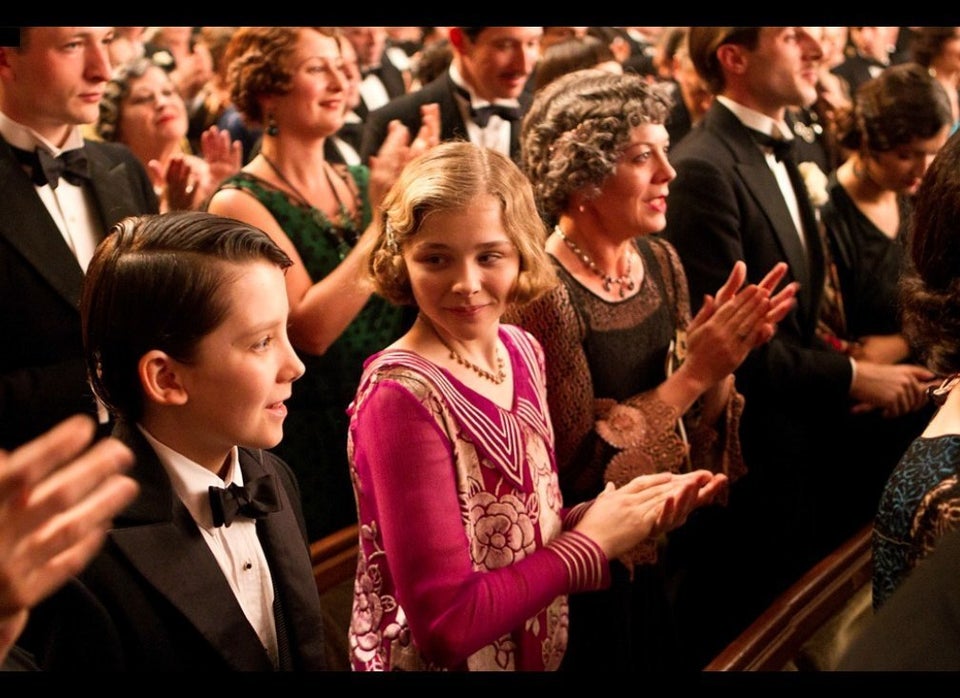 Related