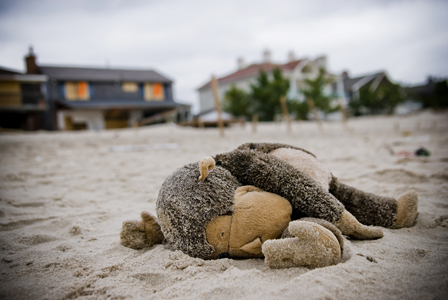 Point Pleasant, NJ, Photo Credit: Copyright Ryan Doan. www.ryandoan.com
While some of us may not have electricity, that doesn't mean we don't have power.
I recently saw a Facebook post by a friend asking for beauty and personal care supplies for high school students whose lives were devastated by Hurricane Sandy. At first glance, you might think... seriously? I admit, I did. People are freezing, hungry, and homeless as a result of the storm. Amidst all of that... makeup worries?
Seems so inconsequential, right? But then I remembered receiving two different emails from people who lost everything but still wanted face oils and scrubs. Having those products, they said, meant the world to them. Why? Because those oils and scrubs restored a sense of normalcy to their battered lives. While basic essentials such as food and clothing are crucial at a time like this, why not donate the extra, unused beauty, hair or skin care products you have lying around as well!
We all have a lotions and potions stash that is sitting unused, yet we refuse to toss out. I personally know friends and bloggers who have boxes of unused products that they're not sure what to do with or how to store neatly. So why not donate these items to those who no longer have a brush, a moisturizer or even, yes, eyeliner?
High school years are hard enough, and we want to help these students feel good about themselves so they can walk with confidence and move forward during these tough times.
I don't want this to become a commentary on what is beauty or is makeup really necessary... we would simply like to bring a few welcome smiles to those who lost everything and would also love a little lipstick too.
Please join me in donating any unused and unexpired items you have to offer! We have distribution outlets in the Ocean County, N.J. and Southern Monmouth County, N.J. that are able to help get the items to those in need.
If you are interested in donating to this cause, please send me an email at help@indielee.com or through Facebook and I will provide you with an address and information on where to send items directly. We also urge you to research and donate to other organizations in need as well. If you know of any other areas hit by Hurricane Sandy that would benefit from these items, please email me as well.
Together we can create change.

Point Pleasant, NJ, Photo Credit: Copyright Ryan Doan. www.ryandoan.com
REAL LIFE. REAL NEWS. REAL VOICES.
Help us tell more of the stories that matter from voices that too often remain unheard.