Days ahead of Tuesday's special election for South Carolina's open congressional seat, a new poll shows former Gov. Mark Sanford (R) gaining momentum on Democratic rival Elizabeth Colbert Busch, erasing the strong lead she posted in a previous poll.
A Public Policy Polling survey released Sunday evening shows the two candidates locked in a virtual dead heat, with Sanford leading Colbert Busch 47 percent to 46 percent. The numbers show a dramatic shift in the race from two weeks ago, when Colbert Busch held a 9-point lead over Sanford in the PPP poll. That poll was conducted after the Republican was accused of trespassing at his ex-wife's home and was subsequently dropped by the National Republican Campaign Committee.
Despite those setbacks, Sunday's poll indicates that Sanford's efforts to brand Colbert Busch as a liberal may be helping drive down the Democrat's favorability with voters in the heavily Republican 1st Congressional District. During a debate last week, Sanford repeatedly attempted to connect his rival to House Minority Leader Nancy Pelosi (D-Calif.) and criticized her for accepting campaign donations from labor groups. And in a high profile moment last month, Sanford held a mock debate with a cardboard cutout of Pelosi on a sidewalk to jab Colbert Busch on avoiding public appearances.
Although his "debate" with Pelosi was widely mocked, Sanford's strategy may be paying off. The new PPP poll shows Colbert Busch's favorability dropping a net 19 points since the April poll. Sanford himself remains fairly unpopular with voters, with 54 percent of respondents saying they have an unfavorable opinion of the scandal-plagued former governor.
"The special election in South Carolina couldn't be much closer," PPP president Dean Debnam said in a release. "At this point it's just a question of whether voters are more put off by Mark Sanford or the Democrats in Washington."
The new poll, conducted on May 4 and 5, surveyed 1,239 likely voters.
Before You Go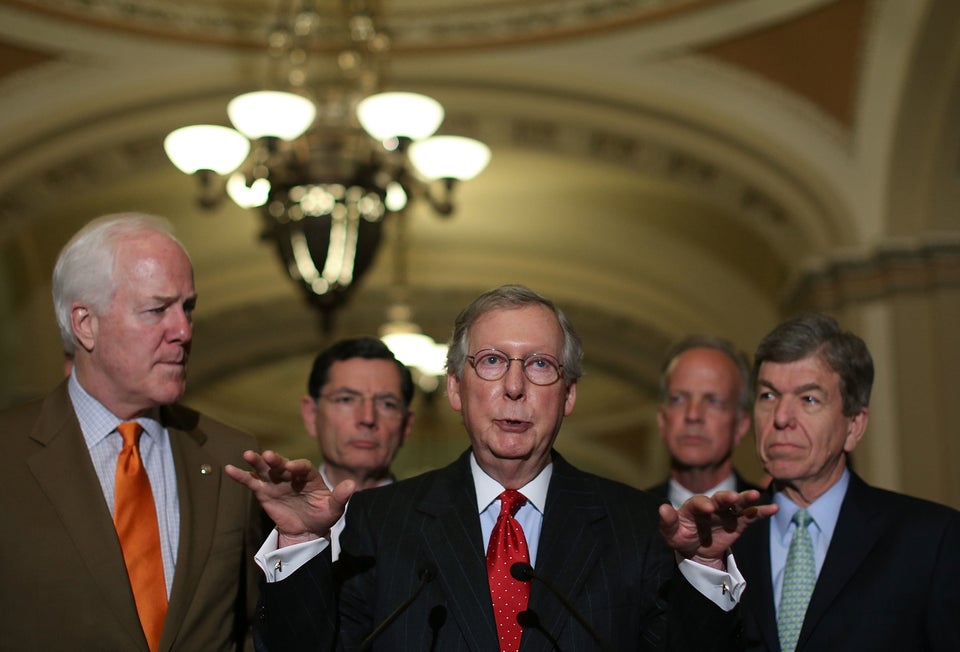 The Strongest Conservatives In Congress
Popular in the Community