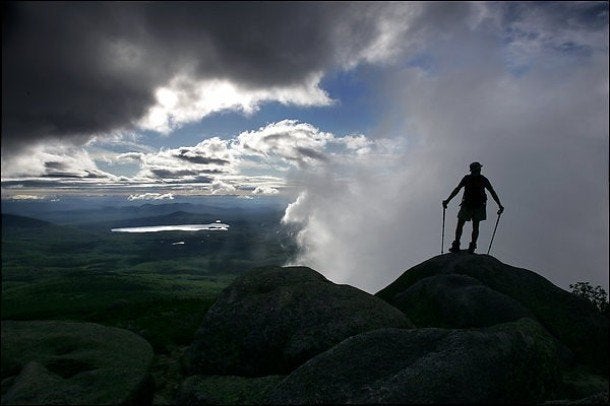 Gov. Mark Sanford has spent a good part of South Carolina's past legislative session railing against, and even actively turning down, portions of Barack Obama's stimulus package. And when the session ended with Sanford losing his fight to reject $700 million in federal stimulus cash, he abruptly disappeared. Few people knew where he went.
Several days later, it was revealed that the 2012 presidential hopeful was in the midst of a mind-clearing jaunt through the Appalachian Trail, hoping to do some writing after a stressful few months. But even removed from South Carolina politics, the governor couldn't escape the stimulus.
The economic recovery package enacted by Obama includes money that will help improve the trail on which Sanford has been hiking.
In late April, the U.S. Department of Interior said that $750 million in stimulus cash would be spent on more than 750 projects at national parks across the United States. The total included $650,000 for enhancing the Appalachian Trail. News reports show that $25,000 of those funds will be dedicated towards relocating two miles of the trail in Virginia. How much money will go to the Georgia portion -- where Sanford likely is -- isn't immediately clear.
So even as Sanford enjoys the scenic beauty of the woods, he hasn't removed himself too far from the national political debate. And if the public relations fallout from his sudden disappearance becomes problematic, he can always say he was doing first-hand research on the impact of the stimulus.