On Tuesday night's The Daily Show, Arianna announced that HuffPost will provide buses from New York for people who want to attend Jon Stewart's Rally to Restore Sanity, scheduled to take place in Washington on October 30.
Arianna joined Stewart to talk about her new book Third World America, but the conversation quickly turned to Stewart's march and how people would be getting to Washington for the event. One audience member told Stewart that he would have difficulty getting there from Manhattan and Arianna told him that he should come to SoHo and ride on the "HuffPost Bus." She then surprised Stewart and his studio audience by pledging that, "we have as many buses as people to fill them." Arianna told Stewart later in the interview, "you just work on the message, I'll work on logistics." A full video of the appearance is below.
Stewart has described the event as "Woodstock, but with the nudity and drugs replaced by respectful disagreement." As of Tuesday, a Facebook page dedicated to the rally shows that over 170,000 people have committed to attend.
Click below to see photos of Stewart chatting with HuffPost employees in the green room before taping last night's show: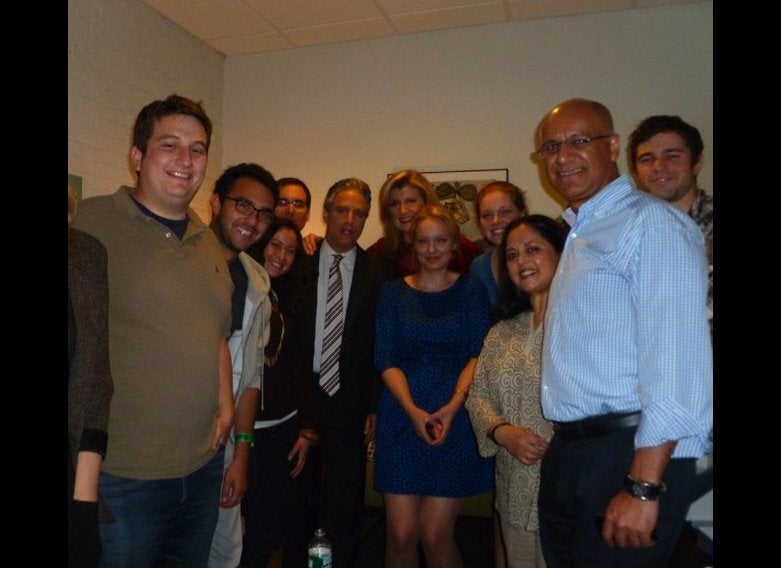 Jon Stewart Visits HuffPo In His Green Room
Related
Popular in the Community