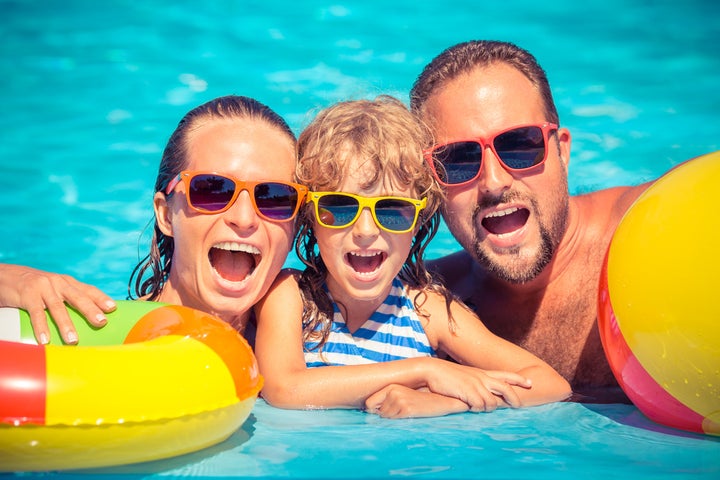 From the moment that final school bell rings, summer is our yearly reminder to embrace the healthy living we meant to engage in all year long. Warmer weather, more daylight, flexible schedules and the lure of much-needed time off are enough to motivate many women to embrace a healthier summer lifestyle. Still, summertime bliss can be incredibly elusive for those of us who may not have the time or resources for a much-needed vacation or to embrace healthier living when the temperatures rise.
Even if you're short on time and resources, there are many ways to live a little healthier during the remaining days of summer. Here are six strategies to help you get started on a healthier path now.
1. Turn chores into exercise. For some, pressure to "work out" is enough to send them straight to the sofa. During summer, there are plenty of opportunities to get exercise doing everyday chores. Spreading mulch, planting flowers, mowing your lawn or washing your car are all useful activities that burn significant calories and don't require an expensive gym membership.
2. Head to the local farmers' market. Only one out of every 10 Americans gets the recommended fruit and vegetable servings each day. These superfoods are key ingredients in the fight against chronic illnesses like obesity, diabetes and heart disease. Head to your local farmers' market (walk or ride there if you can) and stock up on berries, peaches, watermelon and whatever else looks good. Short on meal ideas? Toss the week's bounty into the blender and mix up your diet with a fresh smoothie so you can sip your way to better health.
3. Drink up. Roughly 75 percent of Americans don't get enough fluids each day, which can lead to dehydration, constipation, liver problems, weight gain, joint pain and other serious health problems. Shoot for eight glasses a day, and if you can't stomach it, try adding lemon or strawberry for a flavor boost (plus a healthy dose of Vitamin C). Your trip to the farmers' market can come in handy here too – 20 percent of our fluid intake comes from solid foods. Watermelon and cucumber are obvious choices, but carrots, celery, tomatoes and bell peppers also have high water content, so feel free to eat your water too.
4. Wear sunblock. One in five Americans will develop skin cancer in their lifetime, but that doesn't mean you need to avoid the sun altogether. Lather up with broad spectrum SPF 30 or greater at least 40 minutes before you head out, and opt for water resistant sunblock, so sweat or a quick dip won't wash it away. Use enough lotion to fill a shot glass and reapply as directed to avoid overexposure. Not expecting to get any rays today? Put some on your face anyway and set your sights on finding 15 minutes to steal away for some fresh air and Vitamin D.
5. Stop to smell the grass. If you're prone to anxiety or depression, summer has some handy built-in mood boosters. Take a quick stroll outside – which alone has been linked to decreased depression, improved mental health and lower perceived stress – and then pile on the endorphins with lesser known stress-busters like the smell of fresh cut grass or rain after a storm. If you're battling more than the summertime blues, this is the time to finally do something about it. Visit your local nurse practitioner to help you find preventative ways to change your health outlook and better understand any risk factors, so you can stop worrying and start living.
6. Try something new. Forget New Year's resolutions – summer is the time to take on new routines. Find an exercise buddy, take a cooking class, learn to play tennis. If you spent the last six months in the gym, jogging outside can make you 50 percent happier. Interested in cooling off with a cold treat? National Ice Cream Month is calling your name, so grab a cone in July to celebrate. Variety is the spice of life and summer is your season to indulge.
Summer is the season to embrace a healthier lifestyle, especially if your summer time has devolved into living the same old, same old. A few simple changes can make a big difference in your overall health, and not just between the months of June and August. Take advantage of summer by picking up new healthy habits that can work for you and your family for the rest of the year. Sometimes big health changes start with little tweaks, and this is the season to fine-tune your lifestyle.