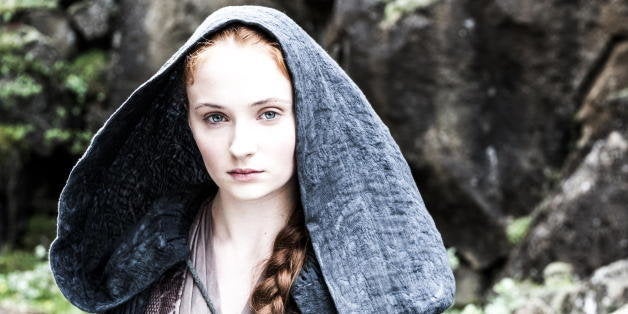 "Game of Thrones" star Sophie Turner has said before that there will be "big changes" for her character, Sansa, in Season 5, and now she has discussed one scene that has been the center of months of speculation. In a red carpet interview at the British Independent Film Awards, Turner told a reporter about her favorite scene from the upcoming Season 5, which turned out to be a very intense one. "There was one scene that I did do which was super, super traumatic, and I love doing those scenes," Turner said. "It was just really kind of horrible for everyone to be on set and watch."
WARNING: Serious book spoilers lie ahead.
Will Littlefinger rape Sansa?
This is one of the main theories fans have been speculating about since the reveal of the controversial chapter. When we last left off with Littlefinger in "Game of Thrones" Season 4, he had given Sansa a creepy kiss and then killed Lysa. He's overly protective of and obsessive with Sansa, so a forced sexual encounter could make sense for his character. This is also highly likely since Turner previously said that one of her favorite scenes from "GoT" was when Sansa "nearly got raped" in Season 2.
Will Sansa kill Littlefinger?
This theory could go multiple ways. One is that Sansa could kill Littlefinger if the previous theory is true, and he attempts to rape her. Another is that Sansa could use powers of seduction to kill him, as Redditor Eitjr suggests. A third reason for Sansa to kill Littlefinger is, of course, if she discovers how he betrayed her father.
Will Sansa kill Robin Arryn?
This is another very popular fan theory and also supports Turner's description of a "super traumatic" scene. Near the end of A Feast For Crows, Robin Arryn becomes very close to Sansa (she turns into a motherly figure after his mother's death). Littlefinger also arranges a marriage between Sansa (who is living under an alias in the books) and Harry the Heir. The theory proposes that once Sansa marries Harry, she will have reason to get rid of Robin so that her new husband can rule the Vale with her by his side. Redditor ManiyaNights also suggested ways that Sansa could kill Robin secretly, so as to possibly make Littlefinger look guilty, and thus rid of him too. We've already seen Sansa release some frustration toward Sweetrobin last season with that epic slap, and the killing of a child would definitely be hard to watch, even by "GoT" standards.
Will Sansa take on Lady Stoneheart's vengeance streak?
Redditor HGSIOUHGIR put forth a very crazy theory that suggests the show's writers will give Lady Stoneheart's role to Sansa. Book readers, and those who follow Reddit and forums closely, will know that Lady Stoneheart is Catelyn Stark resurrected from the dead. At the end of A Storm of Swords, Lady Stoneheart goes on a killing spree against anyone and everyone who betrayed her and Robb. This would mean that if the show decided to not bring back Michelle Fairley's Catelyn, perhaps they would have Sansa enact Lady Stoneheart's vengeance instead, hence possibly the trauma Turner mentioned. While this sounds awesome, it also seems like a rather unlikely choice by the writers.
"Game of Thrones" will return in 2015.
Before You Go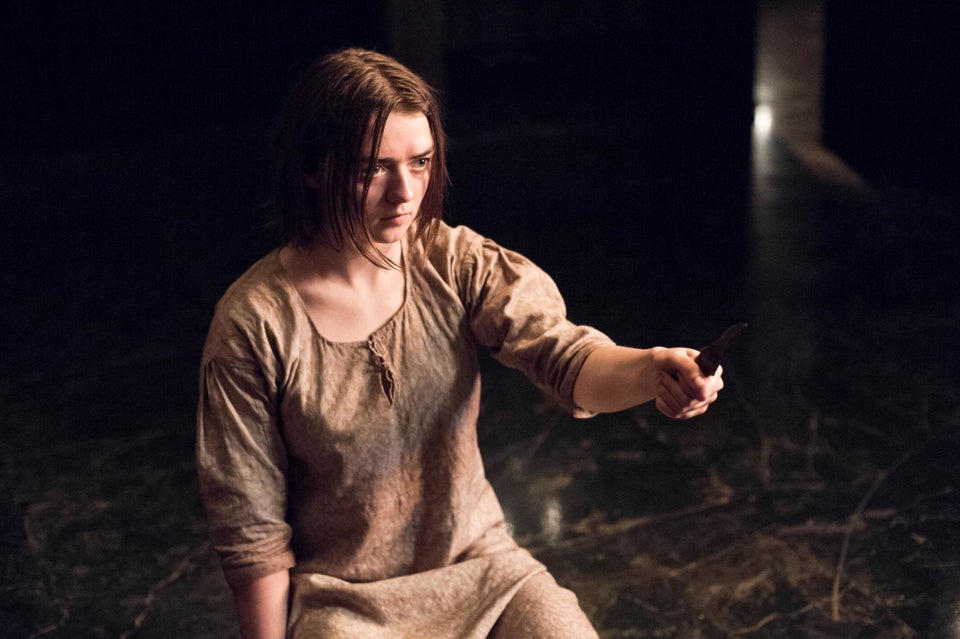 "Game Of Thrones"
Popular in the Community