SANTA BARBARA, May 21 (Reuters) - Cleanup crews labored through a third day to scoop up patches of crude oil from a pipeline spill that closed two California state beaches and fouled offshore waters, shattering an environmental balance that U.S. Coast Guard officials said on Thursday may take months to restore.
Up to 2,500 barrels (105,000 gallons) of petroleum, according to latest estimates, gushed onto Refugio State Beach and into the Pacific about 20 miles (32 km) west of Santa Barbara on Tuesday when an underground pipeline that runs along the coastal highway inexplicably burst.
As much as a fifth of the amount was believed to have reached the ocean, leaving oil slicks that stretched for more than 9 miles (15 km) along the coast.
Environmental activists and local officials said it could turn out to be the largest oil spill in 46 years to hit the ecologically sensitive but energy-rich Santa Barbara shoreline, about 125 miles (200 km) northwest of Los Angeles.
The spill zone lies at the edge of a national marine sanctuary and state-designated underwater preserve teeming with whales, dolphin, sea lions, some 60 species of sea birds and more than 500 species of fish. The surrounding waters also are shared by nearly two dozen offshore oil platforms.
The cleanup has been painstaking and arduous.
Hundreds of contractors garbed head to toe in hazardous-materials suits worked in shifts around the clock, shoveling blobs of oil from the sand, raking up tar balls and excavating petroleum-soaked soil from the heaviest-hit areas.
Meanwhile, cleanup vessels plied the ocean to corral the slicks with floating booms and skim oil from the surface.
"It's a long process," said Coast Guard Captain Jennifer Williams, overseeing the spill response. "These types of things continue on, perhaps for months, to make sure the environment is restored to its original condition."
Fortunately, the spill was halted relatively soon after it began on the first day.
The Texas-based company that owns and operates the pipeline, Plains All American Pipeline, said it shut off the flow about 30 minutes after pressure irregularities were detected.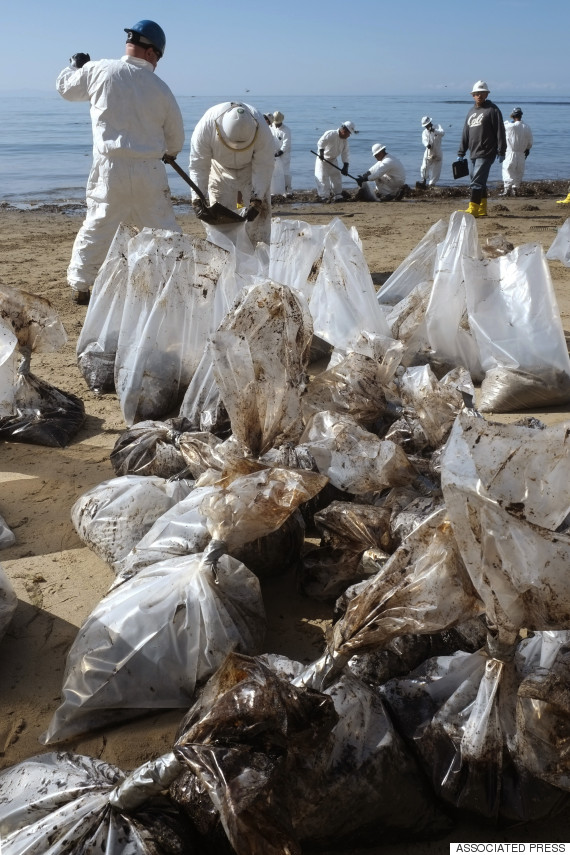 TWO BEACHES CLOSED TO PUBLIC
By then, however, a torrent of oil had streamed down a canyon, under a culvert and out onto the once-pristine Refugio Beach, blackening a 4-mile (6-km) stretch of sand and rocks.
By Thursday, thick globules of tar also littered El Capitan State Beach a few miles to the east. The air at both sites was heavy with the smell of petrochemicals, an odor carried by sea breezes to the highway above the beaches.
Park officials said both beaches - popular seaside camping destinations - would remain closed to the public through the Memorial Day holiday weekend and at least well into next week.
Kira Redmond, head of the conservation organization Santa Barbara Channelkeeper, said her group found another stretch of shoreline between Refugio and El Capitan beaches "covered in oil" on Wednesday.
She described "massive, thick mats of it, far worse than what I saw on Refugio or El Capitan."
If the pipeline company's worst-case estimate of its oil release holds up, it would mark the biggest in the region since a 1969 offshore oil well blowout that dumped 80,000 to 100,000 barrels of crude petroleum into the Santa Barbara Channel and stands as the largest spill ever in California waters.
That disaster, which dwarfs the apparent size of Tuesday's accident, killed thousands of sea birds and other wildlife and helped spark the modern U.S. environmental movement.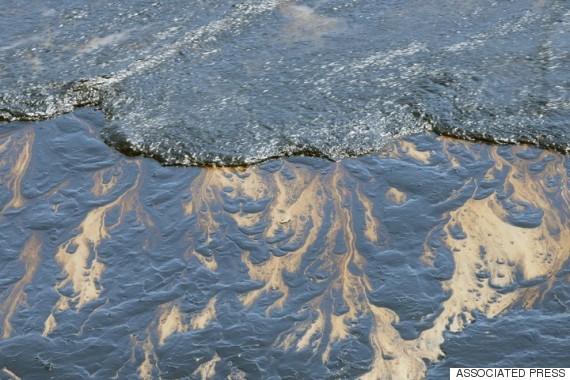 Still, Governor Jerry Brown on Wednesday declared a state of emergency for Santa Barbara County to hasten the availability of any resources needed at Refugio State Beach.
Wildlife teams were immediately dispatched to rescue any animals injured by the spill. Authorities said they did not know the extent of wildlife harm, but photos showed oil-covered pelicans and other sea life washed ashore.
State fish and game officials said on Thursday that five oil-covered brown pelicans had been rescued and would be taken to a special facility in Los Angeles to be cleaned and rehabilitated.
Wildlife rescue crews focused on protecting three especially sensitive nesting areas for shore birds, state Fish and Wildlife Department officials said.
The cause of the rupture remained under investigation. The company said it had inspected the pipeline a few weeks ago, but results had not yet come back. (Reporting by Steve Gorman in Santa Barbara; Editing by Curtis Skinner, Lisa Von Ahn and Ken Wills)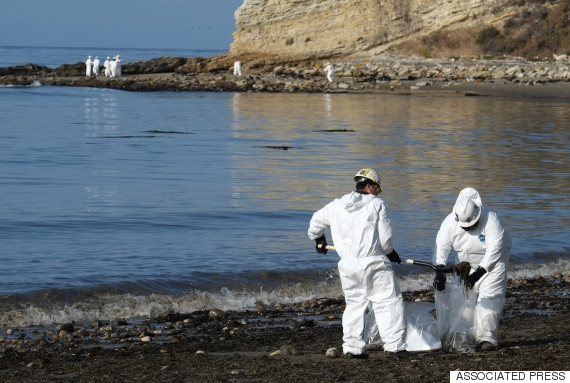 Related