Shayne Tuthill, a local resident who was cleaning up a section of the coastline with a group of volunteers on Wednesday, told The Huffington Post that he saw oiled fish, squid, and even a seal and a pelican that appeared to be dying on the beach.
"It was really sad to see the seal because it came to shore and couldn't breathe or swim," he said. "The pelican was alive at one point. It landed, but it was consumed by the oil ... and died."
Official cleanup crews supervised by the U.S. Coast Guard have spent the past three days working on the beach. Wildlife officials say they've counted at least five oiled brown pelicans.
Below, see how the oil spill consumed a once idyllic shoreline within three days.
Related
Before You Go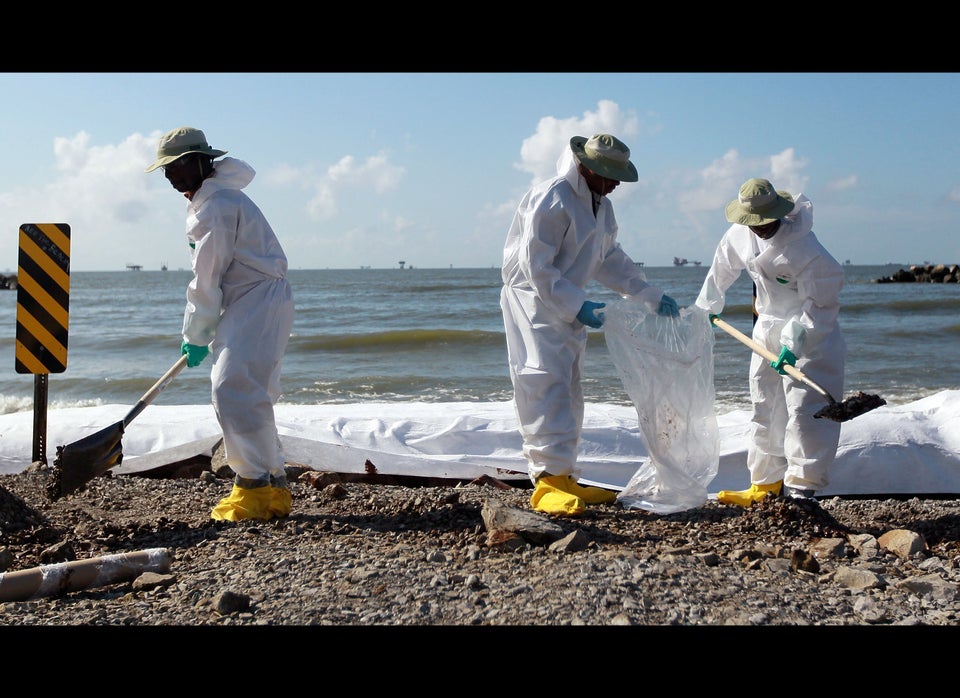 Gulf Oil Spill-- Looking Back
Popular in the Community