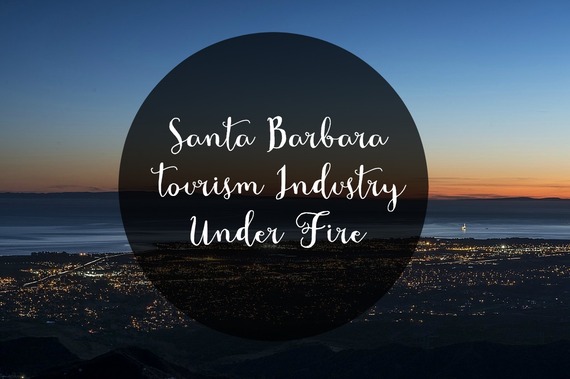 A new study measuring the impact of short-term home rentals in Santa Barbara County, one of California's top tourism destinations, shows that the industry generates close to $500 million a year locally and creates 5,000 direct and indirect jobs.
The comforts of home on your next Santa Barbara vacation may soon be disappearing. In the summer of 2015, the Santa Barbara city council voted to ban short term vacation rentals, citing potential noise complaints and a shrinking open rental market.
Though heavily opposed by the public, these new ordinances - which go into effect in Q1 2017 - will force a booming industry to almost completely shutter its doors, sacrificing jobs, significant revenue loss, and potentially causing a plummet in real estate home values in the area.
According to economic research company, TXP Inc., the Short Term Rental Industry brought in an estimated $390.4 million in direct spending during the 2014 fiscal year. This direct spending is in addition to "a total economic activity of 471.6 million, earnings of 133.4 million, and nearly 5,000 jobs in the regional economy". Of course, this is money that goes directly into the local economy, benefitting industries including retail, agriculture, arts and entertainment, accommodations, food services, households, and beyond. This is also money that may be lost if these regulations are allowed to stand.
Profits and jobs in the in the short term rental management industry aren't the only objects at risk, however; the tourism industry too stands to be damaged by these harsh regulations. According to TripAdvisor in a 2015 study, nearly 60% of 1,800 U.S. respondents planned to stay in a vacation rental during the 2015 season (up from 52% the previous year). This displays a growing popularity in an already booming industry, as more and more travelers opt to stay in vacation rentals. By banning these rentals, Santa Barbara stands to lose not only the direct profits from this extremely profitable industry, but also a loss in travel revenue, as travelers who prefer to stay in vacation rentals may refuse to come back.

Far Reaching Consequences
Furthermore, as one of the most popular vacation rental destinations in California, Santa Barbara also plays host to a variety of professional property management companies that make a living off of vacation rentals in the area. Companies such as Paradise Retreats - who have been in business for 10 years - face potential hardship, while an entire industry faces extinction - all as a result of these newly formed ordinances.
Santa Barbara officials cannot let these ordinances stand, especially with so much at stake. Though the industry may need reform, completely killing the industry - and, in doing so, killing the way of life for so many citizens in the area - is not the way to go. Instead, we need to introduce regulations on who can manage these properties, how they are managed, and what consequences there can be if they are not managed correctly. These regulations, while potentially expensive, would save a multi-hundred-million-dollar industry which benefits not only those who take part in it, but auxiliary industries as well.
At the end of the day, it's a simple matter of fact; Santa Barbara can't let an industry die and thousands of jobs along with it.