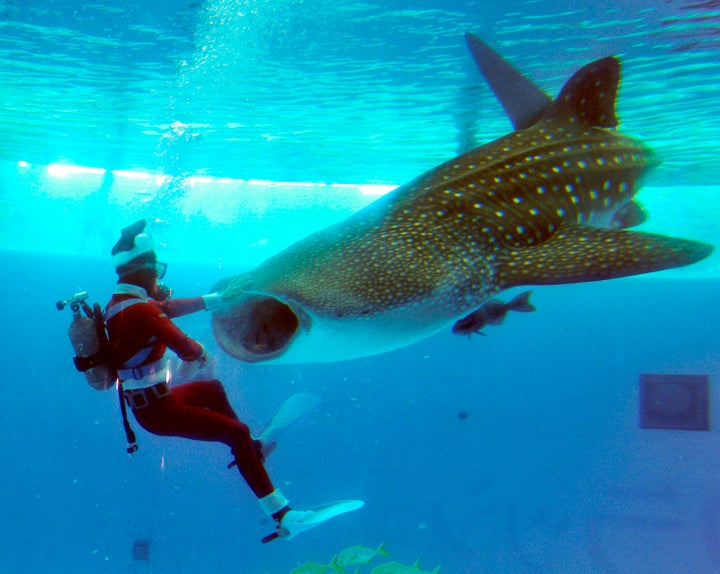 This is supposed to be Santa's busy season, but from the looks of it, he gets around.
Whether he's posing with gun lovers in Arizona, swimming with whale sharks in Japan or being a zombie in Mexico City, Santa has been spotted in some strange places this year -- like the optometrist's office?
No word on when he goes back to the North Pole, but if the reindeer see those pictures of him hanging around sheep in South Korea, they might be a little jealous.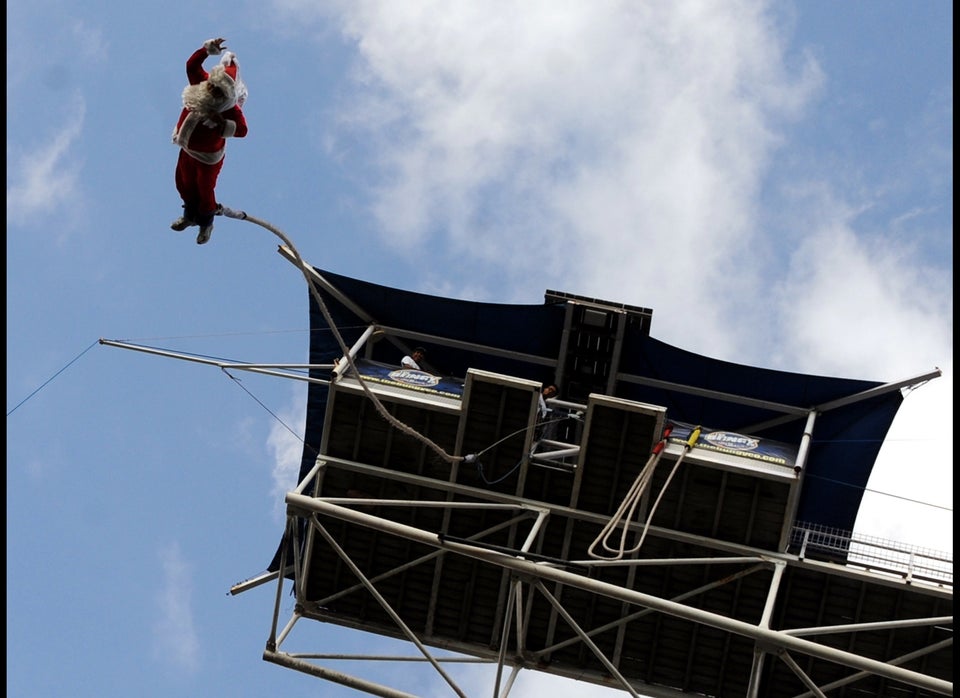 Santa Seen In Strange Places
Popular in the Community