What was supposed to be a happy visit with Santa left a bad taste in the mouth of a 9-year-old boy in North Carolina.
On Saturday, Anthony Mayse of Rutherfordton went to a Christmas event in nearby Forest City. The family enjoyed a carriage ride and ice skating before ending the night with a visit to Santa.
When Anthony finally met Santa face to face, he asked for an iPod Touch and a drone. Then Jolly Old Saint Nick said something that wasn't so jolly.
"When he got done, he said, 'Lay off the hamburgers and french fries,'" Anthony told the station. "And that really just disrespected me, and I felt awful."
Anthony's mother, Ashley, was shocked as well.
"Very rude. I've never seen anything like it," she told the station. "I was just mind-blown. I wished a million times that we never went."
Anthony later tore up the photo he'd taken with Santa just moments before the fat-shaming.
For the record, Ashley Mayse's Facebook page features lots of photos of Anthony playing baseball. She told The Huffington Post he plans to start basketball in a few weeks.
Meanwhile, the Santa who reportedly insulted Anthony resigned on Tuesday.
Town manager John Condrey released this statement:
On Saturday, December 3, the individual who played Santa Claus at the Santa House in Forest City made a remark that he regretted. He apologized to the parent, the child and the Town. A town representative spoke to the Mother on Monday and also apologized. On Tuesday, that individual who portrayed Santa Claus and was scheduled for the next two Fridays and Saturdays has informed the Town he would no longer provide his service as Santa to the Town.
Ashley Mayse told HuffPost that she's relieved.
"I hate that it came down to that, but I'm glad he's gone and no other children will have to go through what my son did Saturday," she said in an email. "It was really heartbreaking."
Related
Before You Go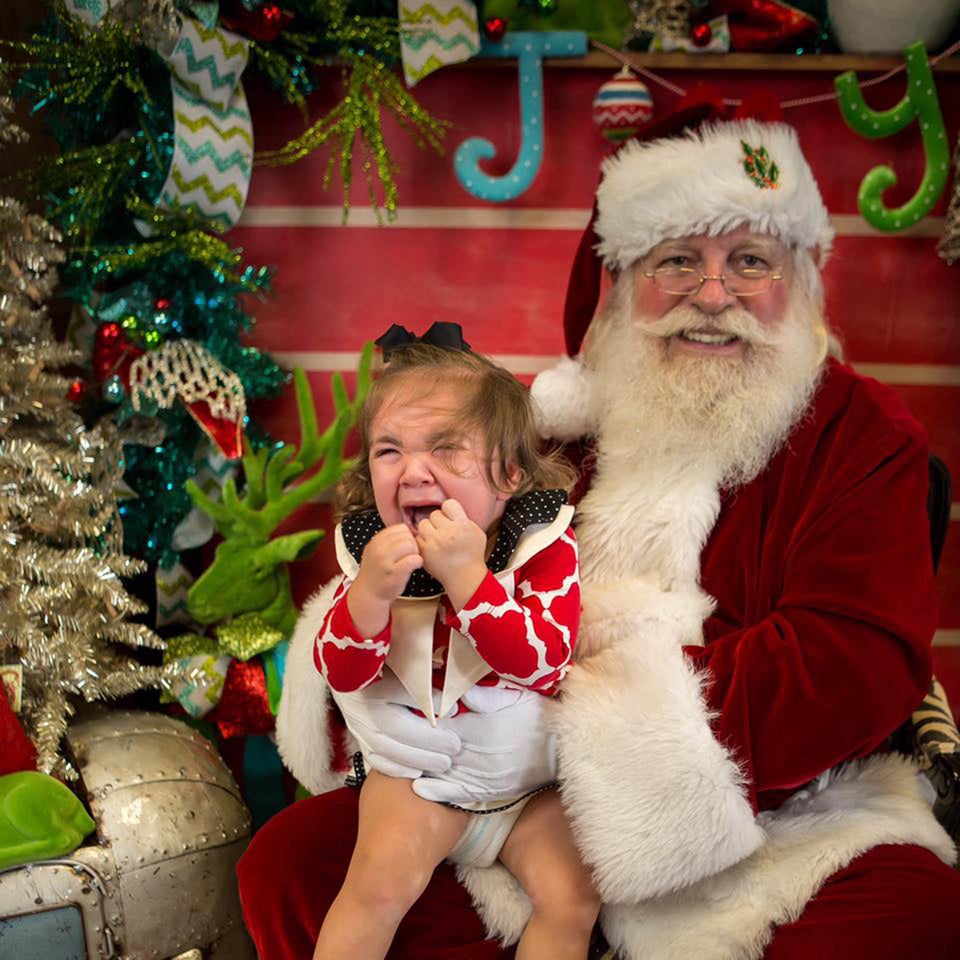 Santa With Screaming Children