Photos from the April 20 protest, organized in response to February's deadly shooting in Parkland, Florida, show a crowd of about a dozen teens holding signs that say "#NeverAgain."
Instead of walking out of school at 10 a.m., as the movement's organizers suggested, the Santa Fe students gathered in front of the school before its 7:05 a.m. start time "so more people would see us," sophomore Kyle Harris, 16, told HuffPost. 
"I wanted people to know that I will stand up for what I believe," Harris said.
It was the first time any of the students ― a mix of other sophomores, some juniors and one senior ― protested gun violence at their school, he said.
Police arrested a suspect, reportedly identified as 17-year-old Dimitrios Pagourtzis, Friday morning shortly after the shooting. Officials say they have detained another "person of interest" and believe both to be Santa Fe students.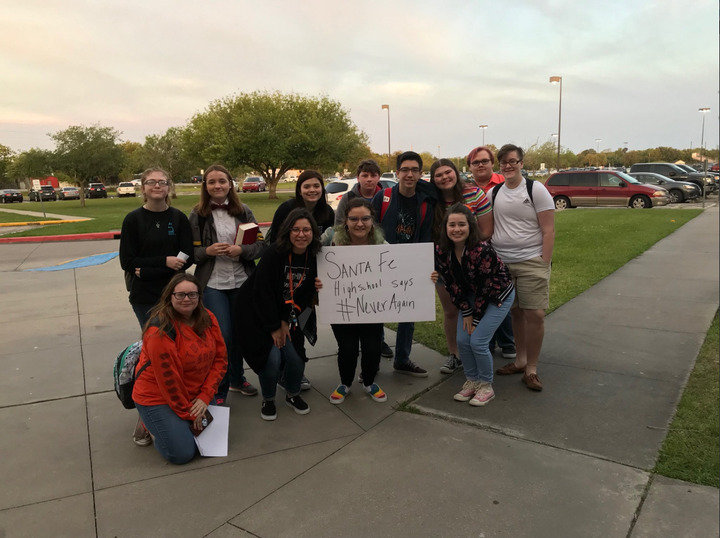 Another Santa Fe student who participated in the April 20 protest said members of the group had read a poem by a Parkland survivor, passed around "gun violence fact sheets" and orange ribbons ― the color associated with the gun control movement ― and observed 17 minutes of silence, one minute for each of the Parkland victims.
They then "talked about ways to raise awareness for gun violence, and make your voice heard," she wrote.
The student declined to comment for this story.
In the hours after the shooting, another student shared the text of a speech she'd originally intended to read during the April 20 protest.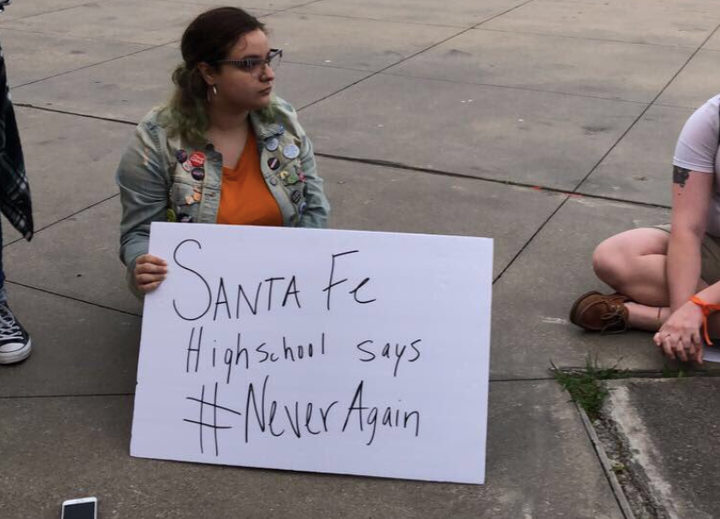 "I am another teenager among the thousands in this country who fear every single day that their hallways are unsafe and that their campuses are, too. At this very school, we were exposed to that same fear. And you never think it will be you... until it is you," she wrote.
The student continued: "Our country is the only country who believes that an amendment passed hundreds of years ago is still relevant and untouchable. This is coming from a time when a musket was the weapon of choice. The world and its people have changed a lot in those 200 plus years, and we must help to change our government, too."
She did not respond to a request for comment for this story.
As of Friday afternoon, law enforcement officials said they are still searching for explosive devices around the high school area.
A police officer was among the 10 people injured Friday. Officials have said the majority of people killed were students.
REAL LIFE. REAL NEWS. REAL VOICES.
Help us tell more of the stories that matter from voices that too often remain unheard.