"Auctions are the most democratic way for people to buy art," said Robert Berman, owner of SANTA MONICA AUCTIONS, who is gearing up for his next auction this Sunday, November 15, at his B-7 location at Bergamot Station Arts Center. Being a collector himself, he knows what to look for and is quite discerning about what he chooses for the catalogue. "There are not enough fine art auctions in Southern CA," he continued. "I like doing auctions. I like the energy and fun and chance that it brings - you never know what will happen - it's up to the people."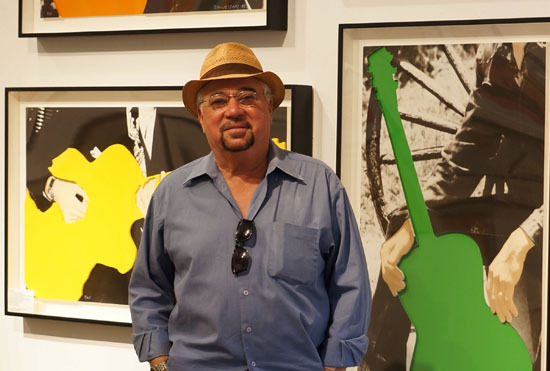 Photo by Richard Bilow, SANTA MONICA AUCTIONS owner Robert Berman with John Baldessari, Guitar Series (Pink, Green, Yellow, Red, Blue, Orange), 2005, Complete suite of six 3-layer, 5 color screen print constructions, mounted to sinter and hand cut in the original Gemini G.E.L. frames, Edition of 45 *all works have the same edition number, Each signed, numbered and dated in white ink on recto, Published by Gemini G.E.L

This Sunday, (Nov 15) SANTA MONICA AUCTIONS will host a special auction featuring a rare John Baldessari suite of six prints. "Baldessari is one of California's most collected artists!" exclaimed Berman. "The Baldessari guitar series (the complete set) has never come up at auction before. Created in 2005 and published by Gemini Gel, the entire suite (in the original frames) has never seen daylight. It was bought and framed and wrapped up and put in storage. This is the most sought after of all of Baldessari's multiples."
Another highlight of the auction is a painting by David Wojnarowicz. A highly regarded artist, Wojnarowicz did not receive the same public notoriety during his lifetime as did his contemporaries Jean-Michel Basquiat and Keith Haring. Like Haring, his life was cut short due to AIDS, and his work was greatly influenced by his reaction to the politics of the epidemic. Berman frequented New York City's East Village in the 80s, where he first met Haring and would bring him back to LA to show at his Santa Monica gallery, which opened in 1979. "It was obvious the East Village at that time was creating art and artists who would be an important part of art history in America," said Berman.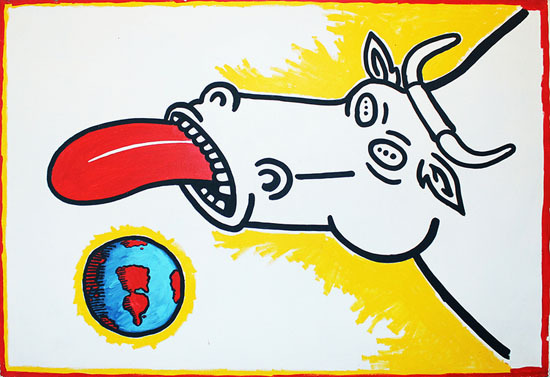 Photo courtesy of SANTA MONICA AUCTIONS, David Wojnarowic, Cartoon Bull, 1984, Oil on canvas, Signed on verso on stretcher bar; Identification label on verso Image: 50 x 72 inches,

Now, over thirty years later, some of the same iconic works have found their way back to the SANTA MONICA AUCTIONS and will be auctioned off this Sunday. "In this particular auction," said Berman, "there are four items which were brought to auction back in 1989-1990 that were sold at good prices, and now fifteen years later they are worth much more...they have quadrupled in value."
One such piece is the Wojnarowicz painting, which was auctioned off circa 1990 at the height of the economic crash. Berman revealed it has increased ten times its value. Wojnarowicz is now being recognized as one of the seminal artists of the twentieth century. This fall, the Whitney Museum will present a retrospective of the arist.
Berman pointed out that Wojnarowicz's diversity might have been the reason his work was not widely recognized at the time. "Unlike his contemporaries (Haring and Basquiat), Wojnarowicz was known for doing photography, performance, and film," Berman explained. "Haring and Basquiat had highly recognized styles...featuring consistent looking artwork. Wojnarowicz was doing mixed media, performance, and radical work."
The auction will also be featuring an important Alex Prager photograph titled Four Girls. Berman recalled that it sold at a 2007 exhibition titled "Polyester" (at the ROBERT BERMAN GALLERY) for around $1,000, and now it's back...estimated to sell for over $12,000. Berman added, "It one of her most sought after early prints."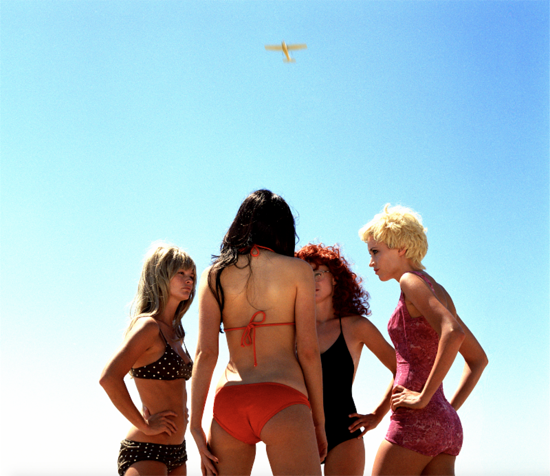 Photo courtesy of SANTA MONICA AUCTIONS, Alex Prager, Four Girls, 2007¨C-print mounted, From the numbered edition of 9, Signed, numbered and dated in ink on verso¨ Provenance: Robert Berman Gallery, Santa Monica, exhibition tag on verso, Image: 23.25 x 27.25 inches; Framed: 25.25 x 29.25 inches

Other works to watch for include a vintage photograph by Herb Ritts (shot in 1979) of the yet to be discovered actor Richard Gere. This photo was responsible for launching Gere's career and helping to establish Ritts as a renowned portrait photographer.
An Ormand Gigli C-Print titled Models in the Windows is attracting attention. "This is an iconographic photo of the 60s...a cross between high fashion and high art," said Berman. Another highlight is an acrylic on paper by Sam Francis. Berman said, "This work demonstrates the use of this artist's most known colors, while at the same time providing an example of his acclaimed edge paintings."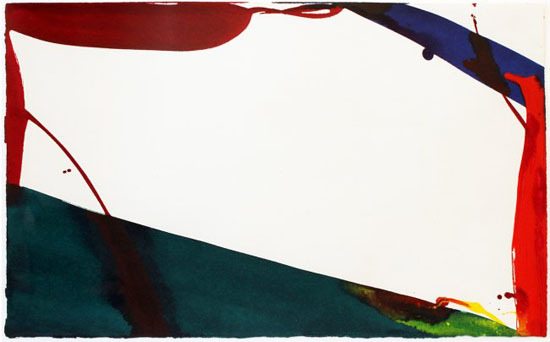 Photo courtesy of SANTA MONICA AUCTIONS, Sam Francis, Untitled (SF66-166), 1966, Acrylic on paper, Signed and dated, Image: 9.75 x 15.75 inches; Framed: 20.25 x 26.25 inches, Provenance: George Page, Los Angeles (acquired directly from Artist's studio); Graystone Gallery, San Francisco;

One more gem of the auction is a John Lennon erotic lithograph (a la Japanese erotica) from the famous Bag One series created during his time with Yoko. A retail gallery would sell it for $8-$10,000, but when buying it at auction...bidding starts at $2,000.
When asked which artist was the most sought after, Berman dubbed Warhol as one of the most collectible artists in the past twenty years, since he is collected equally around the world. "Every culture looks at the soup cans as an icon of the post modernist movement. Warhol was so prolific and was willing to sign anything...like Shepard Fairey today...he was a fine artist who was making rare cultural aesthetic work as well as pop art."
The SANTA MONICA AUCTIONS event is scheduled for this Sunday, November 15 at noon. The auction will be held at the B7 space at Bergamot Station located at 2525 Michigan Ave., Santa Monica. For more information call 310.315.1937 or visit the gallery to see a preview of the works to be auctioned. Gallery hours are: Tuesday thru Friday 11- 6pm; Saturday, November 14 the gallery will be open from 11am-8pm. Bidding is also available by phone, absentee and internet bidding as well real time bidding through Live Auctioneers.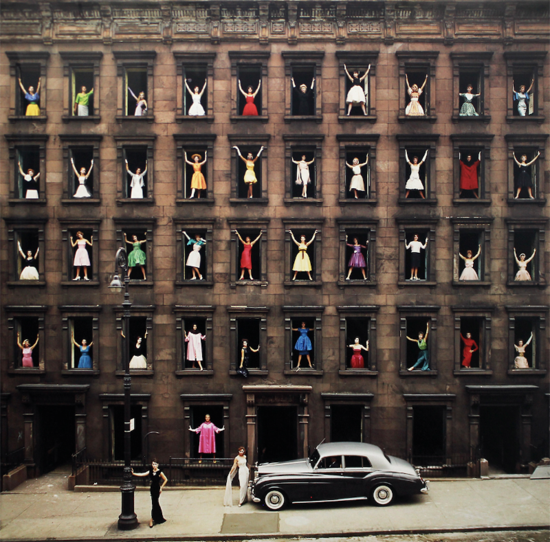 Photo courtesy of SANTA MONICA AUCTIONS, Ormond Gigli, Models in the Windows, 1960/Printed Later, C-Print, AP edition of 4 aside from the numbered edition 25, Signed and editioned in ink on recto, Image: 23.5 x 23.875 inches; Framed: 35.25 x 35 inches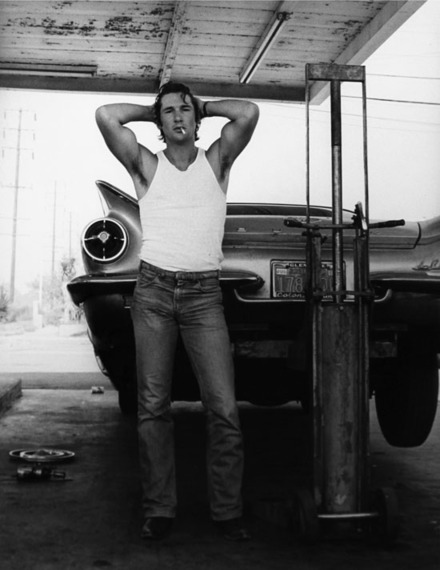 Photo courtesy of SANTA MONICA AUCTIONS, Herb Ritts, Richard Gere, San Bernardino, 1979, Gelatin silver print, Special print outside the edition of 25, Signed, titled and dated 1979 on lower verso of print in pencil, Annotated in center verso of print: Special auction print for A.M.F.A.R. Benefit, France 1993 in pencil on verso, Image: 16.75 x 13 inches; Framed: 25 x 21 inches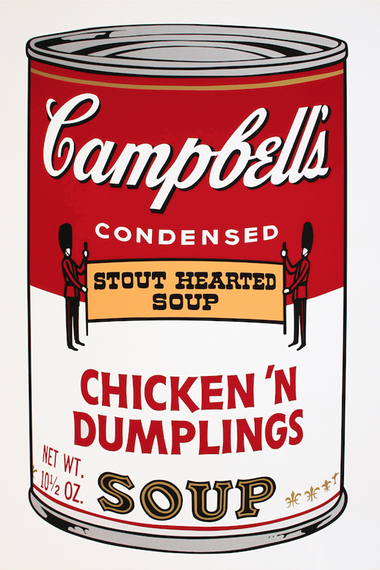 Photo courtesy of SANTA MONICA AUCTIONS, Andy Warhol, Campbell's Soup II, (Chicken 'n Dumplings), 1969, Color screenprint; From the numbered edition of 250, Signed in ink on verso with edition number with rubber stamp, Printed by Salvatore Silkscreen Co, Inc., New York; Published by Factory Additions, New York, Image: 32 x 18.5 inches; Sheet: 35 x 23 inches; Unframed

Related
Popular in the Community