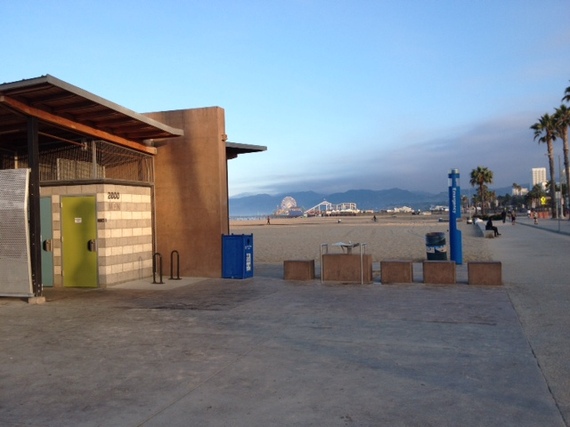 As a volunteer organizer with the Industrial Workers of the World (IWW), I am proud to announce that a supermajority of the 11 "as needed" beach maintenance workers in Santa Monica just signed Industrial Workers of the World petitions to collectively bargain with the city of Santa Monica for permanent employment. This is a big deal, considering the degree of past exploitation of "as needed" which is a term for "temporary" employment, even when the employment is not temporary. In essence these workers are fighting for rights long denied in a city with a reputation for progressive policies.
Some of these workers, six African Americans, five Latinos, who clean the bathrooms and lifeguard stations, sort recyclables, and hose down walkways have worked full time, 5 days a week, 40 hours a week, for up to ten years without city benefits (health care, sick pay, holidays, vacation, etc.) or due process rights -- amid constant rumors of being outsourced to avoid city implementation of the Affordable Care Act, which requires cities to provide health care to employees working 30 hours a week or more. (Look for cities around the state to lay off workers before next year, when the ACA requirements take effect for municipalities.)
The Santa Monica beach bathroom workers, who proudly say "I love my job," recently submitted a letter requesting card check verification, and upon verification, the initiation of collective bargaining negotiations for immediate permanent-with-benefits employment for all eleven who work so hard to protect the public health. Also on the list of demands: establish a fair and equitable hiring process that makes clear the criteria for employment, prepares future employees for civil service exams, and discourages cronyism, where friends of friends get hired over those more experienced.
I am a public high school teacher, not a maintenance worker, but I live near the beach, and can appreciate a spotlessly clean bathroom. That's what I told one of the bathroom workers during a routine morning walk along the beach path in Ocean Park. I was surprised to learn, at that time, that city staff was planning to outsource the maintenance jobs in October, just in time to avoid the provisions of the new health care law. As a result of pressure from labor and the community, with the rallying cry "We don't want to be Walmart by the sea," the Santa Monica City Council rejected spending millions of dollars to hire a private for-profit contractor to assume future bathroom work, not only at the beach but also the pier and city buildings.
As a result, the beach workers kept their jobs - and started to organize with the Industrial Workers of the World (IWW), an organization established in 1905, to create one big union based on class, not craft, and welcome people of color, immigrants and women. In time, they were known as The Wobblies, though the origin of that term is much debated. Nowadays, the IWW represents railroad workers, as well as employees in the non-profit sector.
If you'd like to join a local committee to support the Santa Monia beach maintenance workers (Beach Wobblies) in their pursuit of union representation, email winogradteach@gmail.com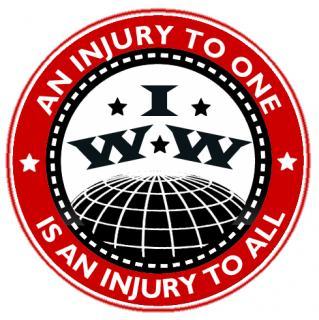 Calling all HuffPost superfans!
Sign up for membership to become a founding member and help shape HuffPost's next chapter