LOS ANGELES -- Multiple gunshot victims were reported in Santa Monica, Calif., early Tuesday morning.
The crime scene is just blocks away from Santa Monica College, where a gunman went on a shooting rampage on Friday.
Authorities say that the suspect allegedly approached the two victims in an alley and began firing. Police are searching for the suspect and a car, which may be a blue Infiniti, notes the Los Angeles Times.
As of 9:30 a.m., the campus of Santa Monica College was not on lockdown, the college president's office told The Huffington Post. Final exams have concluded, and the campus is mostly quiet except for activity preparing for the school's graduation this evening.
The grounds had just re-opened to students on Monday.
Authorities identified Friday's gunman as 23-year-old John Zawahri. Zawahri, a former Santa Monica College student, began his deadly rampage at his childhood home on Yorkshire Avenue, where he killed his father and brother. He fatally shot three more people on the campus of Santa Monica College, where police engaged him in a gunfight. He later died of his wounds.
Related
Before You Go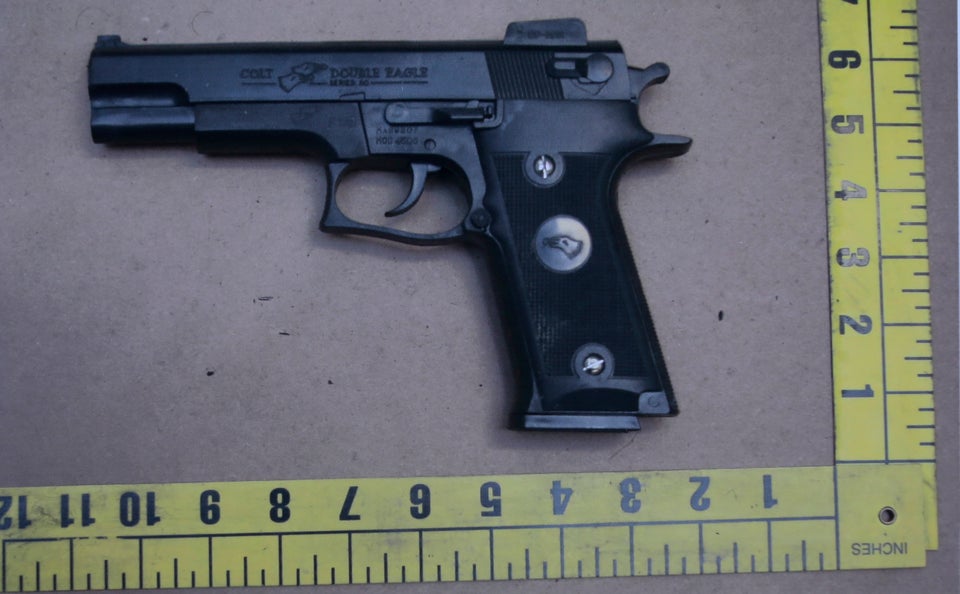 Santa Monica Shooting Rampage
Popular in the Community