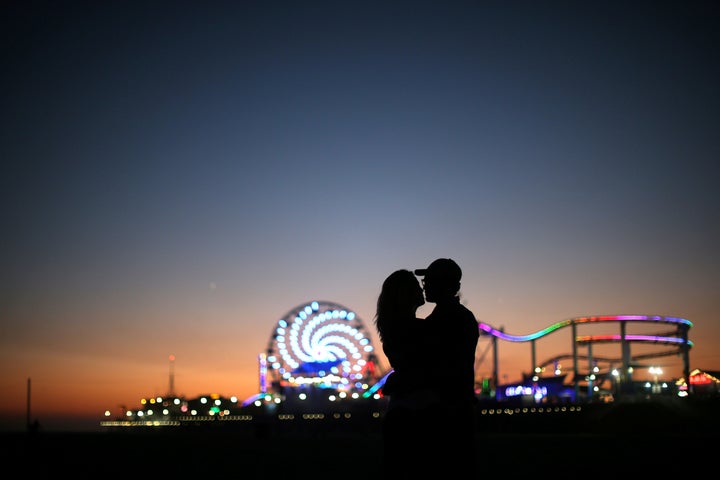 Most days, Ari Hahyar sets out from his home in a middle-class neighborhood of Santa Monica for a leisurely stroll. Tracking his route and calculating his steps is a new Fitbit bracelet on his wrist.
Hahyar, a 63-year-old recently retired from his job as a special education teacher, credits his daily walks with keeping him active and lifting his mood. Motivating him, he says, are the many public parks and tree-lined streets in this beachfront city in western Los Angeles County.
Healthy living habits might be precisely what you expect of residents in this sunny Californian city. The data, however, paint a different picture. According to the city's latest Wellbeing Index, only 38 percent of Santa Monica's population of 92,000 are active for 20 minutes or more per day. Hahyar is one of 200 residents who were given Fitbits for a six-month government initiative created as a result of these findings, in the hope the tech will nudge them to increase their exercise levels.
The Wellbeing Index, introduced in late 2013, marks an attempt to go beyond economic criteria as the sole focus of a city's success. The initiative reflects a growing conviction among U.S. social policy experts that positive economic figures often hide growing inequalities and pockets of deprivation.
Alongside economic opportunity, the Index analyzes how citizens are faring in terms of their general outlook on life, their sense of community, their interaction with their environment, their health and their access to learning.
Santa Monica is not alone in trying to break the monopoly that hard economics enjoys in public policy. Other U.S. cities experimenting with broader ways of defining urban health and happiness include Seattle, Jacksonville, New Haven and Somerville.
Where Santa Monica differs is the extent to which its well-being calculations are informing government activities. Most other indices of this type are run as policy prototypes or research experiments, says Julie Rusk, who carries the daunting job title of chief civic well-being officer for the city.
"Here in Santa Monica, it's different. We're embedded right in city hall," Rusk said. Her team sits within the city manager's office, giving them prime access to both the mayor and the city council.
With this policy focus in place from the outset, the need for hard, credible data has always existed, Rusk added. In addition to traditional data sets, the Index team has developed a survey to tease out residents' everyday experiences in a range of areas.
The latest survey findings, which draw on the views of over 3,800 residents, confirm the general view of Santa Monica as a relatively affluent and progressive place to live. Some key factors of life satisfaction are above average: levels of trust among neighbors (84 percent of respondents agreed "people in my neighborhood could be trusted"), average household incomes ($76,000, compared to a national median of $55,775) and rates of volunteering (around one third of the city's residents regularly volunteer, against one quarter nationally).
Yet, as with almost any U.S. city, pockets of economic deprivation and social alienation exist. Many of these run along ethnic or race lines. Santa Monica's population is predominantly white, although it also counts significant Latino (15.4 percent) and Asian (9.3 percent) communities.
Education attainment among minority groups in Santa Monica is consistently lower than among their white counterparts, for instance. The same is true for levels of health, with black and Asian residents getting the least sleep, and Latino residents eating the least healthily, according to Index results.
The point of the Wellbeing Index is not to collect information for information's sake, but to inform government decision-making, stressed Rusk: "It's really about better reflecting who the community is so we can better understand those we are here to govern and partner with."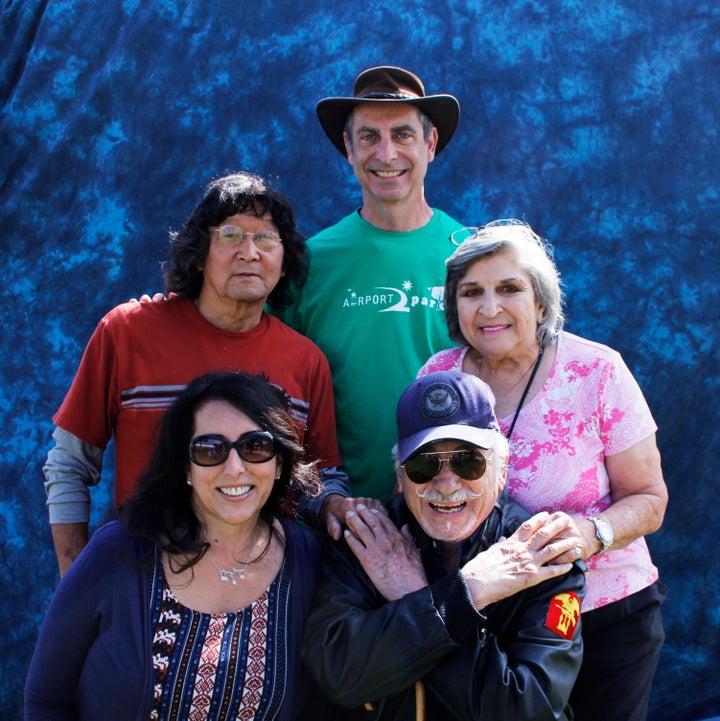 Helping in this is the ability of the Index's administrators to splice the aggregated data according to gender, race and ethnicity, or ZIP code. Hence the decision to target the Fitbit program on Hahyar's mid-town district, where residents were revealed to be especially inactive.
To gain an even more granular understanding of residents' lived experience, the city government is experimenting with the mining of social media. One current pilot, for example, sees it tracking job-seekers on Twitter to determine local attitudes toward employment opportunities. Another crunches data from the location app Foursquare to work out how many people are visiting Santa Monica's parks.
The Index has revealed a number of surprises, said Lisa Parson, a project manager in the city government's Wellbeing division. Fresh fruit and vegetable consumption in the city, for instance, is only around half that of the U.S. average, according to the Index's findings. The statistic was all the more unexpected given Santa Monica's numerous, well-attended farmers markets.
The Wellbeing division convened community leaders and residents from the worst-performing neighborhood in an attempt to discover the reasons behind this. They found that many customers came from other municipalities to shop at the farmers markets. In contrast, local people — especially those on low incomes — felt that the markets were "not for them," Parson said.
In response, the city worked with the farmers market nearest to the targeted neighborhood to make it more welcoming. Among the initiatives were a vegetable scavenger hunt for kids and a community cooking competition for their parents.
The biggest boost to local dietary habits came through a reform to a publicly funded food subsidy program. It was found that only one-third of the 1,200 eligible individuals had subscribed, with most put off doing so because of the cumbersome online application process. The Wellbeing team asked the county government, which administers the benefits, to fund an employee to sign people up in person.
"The individual was given a station in the park to address the problem of signing up online ... and since the beginning, their appointment book has been pretty much booked up consistently," Parson said.
These are one-off interventions, however. The real challenge will be integrating the Index's findings into decision-making processes across city government. As a first step, all city departments now have to show how they intend to progress the city's well-being agenda. The results will feed into how departmental budgets are divvied up.
This change in institutional thinking marks a "big shift," Parson said. "It takes a long time to get appropriate buy-in and appropriate movement to turn this into an operating system for the city, but we're on our way."
Asking people about the quality of their own lives, ideally before and after implementing programs, "provides a powerful bottom-up measure of the quality and success of a community or country," Professor John Helliwell, a University of British Columbia economist and editor the United Nations World Happiness Report, said. He praised Santa Monica as "one of the leading participants in this worldwide innovation."
Community leaders have responded positively to the efforts of the city government as well. In meetings with city officials, having hard data on social and environmental issues on-hand helps reinforce residents' arguments, says Irma Carranza, a longtime advocate for Santa Monica's Latino population.
"Before, government was mostly focused on buildings, traffic and the like. But we believe government's job is also people, their well-being and quality of life ... The Wellbeing Index now provides the data to support our testimony [and] can help guide the city's focus and those of us working in the community," she said.
Carranza said particular concerns among the predominantly Latino residents in the city's Pico neighborhood are around changes to immigration rules and affordable housing. In response to the Index's findings, the city government is looking into ways to keep residents in their homes.
"The Wellbeing Index reminds us of some things we already knew but also about many things we didn't know," Carranza said. " And now that we know, we can look to address those burdens and challenges so residents are able to focus on their well-being, their families and things that matter and bring them joy."
For more content and to be part of the 'This New World' community, join our Facebook Group.

HuffPost's 'This New World' series is funded by Partners for a New Economy and the Kendeda Fund. All content is editorially independent, with no influence or input from the foundations. If you'd like to contribute a post to the editorial series, send an email to thisnewworld@huffpost.com
Support HuffPost
The Stakes Have Never Been Higher
Related
Popular in the Community